There weren't a lot of Korean dramas or entertainers that made it onto the just released short list of nominees for this year's 10th annual Seoul International Drama Awards, which fetes television programs from around the world in addition to homegrown K-dramas. The most notable congrats goes to the sole acting talent to make cut, with Ji Sung landing a Best Actor nom for his unforgettable performance in the MBC drama Kill Me Heal Me. Sadly no actresses from any K-dramas got a nomination this year.
For Best Drama, only three K-dramas made the list and all were from cable networks: Misaeng from tvN and OCN's Bad Guys in the mini-series category and Yoona's Street on jTBC for the long series. PD Kim Won Seok who directed Misaeng was also the only Korean director to land a best director nomination, while on the best screenplay side it was writer Kim Yoon Kyung who penned Yoona's Street that got a well-deserved acknowledgment. The only big three network drama to get recognition was the two-episode short drama Snow Road on KBS starring Kim Sae Ron and Kim Hyang Gi. Congrats to all the nominees, this is a list that doesn't actually hurt my brain.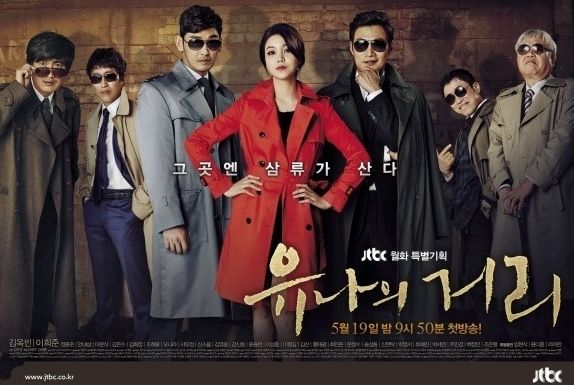 While Ji Sung may not have won the Baeksang for Best Television Actor this year, I still find his nomination a satisfying enough recognition of his effort and achievement in delivering 7 convincing characters in KMHM, and the same feeling applies here. Even if the Seoul Drama Awards isn't all that prestigious, the Korean works including in this year's list of nominations does give it a heightened aura of quality by eschewing the trendy popular fare for the critical darlings.