This drama casting news comes at such a perfect time to keep up the happy watch momentum from last week's premiere of Descendants of the Sun. May is suddenly looking up and up thanks to the confirmed casting of Eric and Seo Hyun Jin for upcoming tvN drama Oh Hae Young Again (or Again, Oh Hae Young). It sounds like a rom-com, and even the mere teasing prospect of seeing these two pair up for a funny romance is enough to elicit a squee from me.
Casting for this drama didn't take long but did go through a rinse-and-repeat cycle three times for the leading lady – first it was Kim Ah Joong, then Choi Kang Hee, and now finally Seo Hyun Jin. It's trading up if you ask me, or at least trading to a leading lady I like the most. I know everyone and their pets is upset at tvN right now for the Cheese in the Trap second half debacle but I'll keep my beefs separate and trust that the network won't screw this one up with such an awesome leading pair.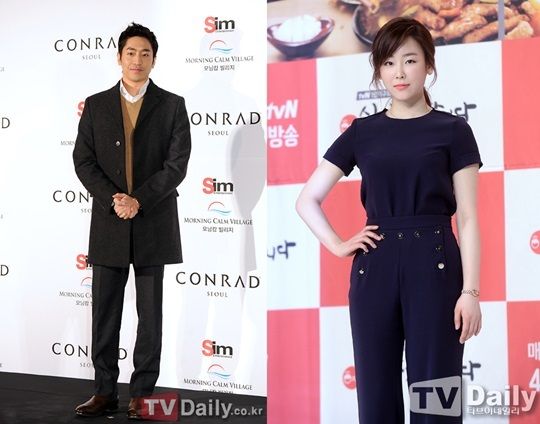 This drama will be Eric's first since the underrated Discovery of Love, while Seo Hyun Jin has been working steadily between dramas with her last being the solid food porn fun Let's Eat 2. Oh Hae Young Again is about the titular character played by Seo Hyun Jin, and also the same name of the second female lead. The two same named girls went to the same schools and end up in the same company and profession as caterers.
Seo Hyun Jin's Oh Hae Young has always been the overshadowed one, but things turn around when male lead Eric crosses paths with both Oh Hae Youngs. He's a sound engineer in the film industry with good looks and professional success, but the twist is that he one day develops the ability to see into the future. What? That's as much as I know now but the twist could be an interesting way to add punch to what sounds like a typical rom-com setup.