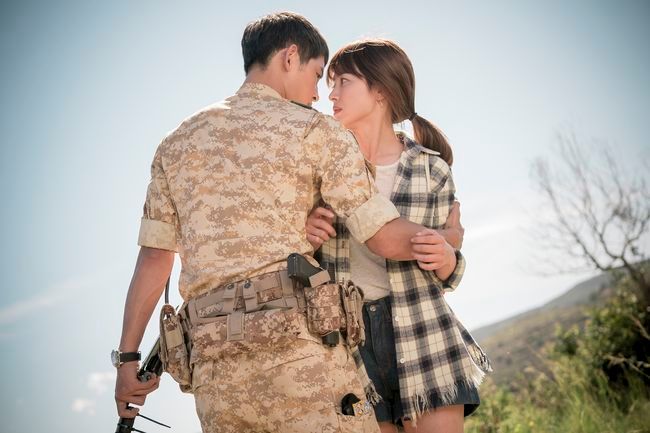 The long wait is over as the Korean drama industry can finally let out a collective breath today – episode 9 of Descendants of the Sun broke the illusive 30% ratings mark and is the first prime time drama to do so in four years. Not since February of 2012 with The Moon Embraces the Sun has a prime time K-drama gotten over 30% ratings, and now the hurdle for DotS in the remaining 7 episodes left is to see if it can also do what MoonSun did which is break 40% in ratings.
To be specific, episode 9 of DotS brought in 30.4% AGB nationwide which is a 1.6% increase from episode 8. Sadly its competition dramas both dropped, which is hard to fathom since both had such low ratings already. Goodbye Mr. Black garnered 3.6% AGB nationwide as a 0.3% drop and Please Come Back Ahjusshi looked a tad worse with 3.5% AGB nationwide and a 0.5% decrease. DotS also continued to win the urban audiences even more as episode 9 got a 31% AGB rating for Seoul.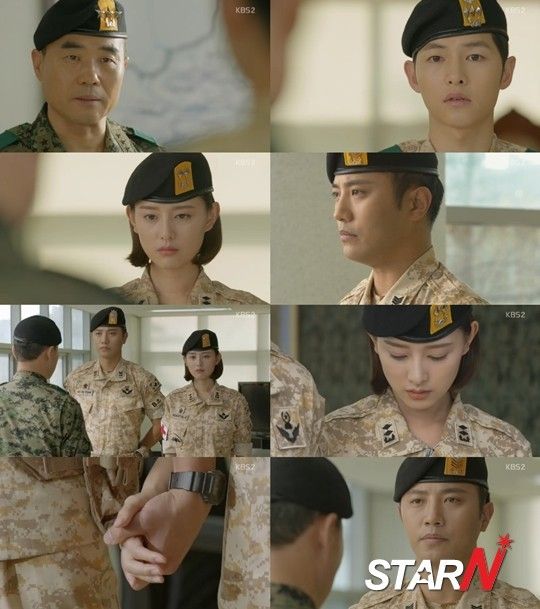 While I am thoroughly enjoying DotS, I'm happier about the high ratings for the industry as a whole because it's been so depressing and downer to have year upon year of declining television viewership, which also decreases the fun of collective watch experiences. While it's debatable whether Descendants of the Sun or You From Another Star has more buzz during its run, DotS is the winner ratings-wise now and KBS finally has something to smile about after years of being the bottom of the big three networks with prime time ratings. As for Ahjusshi and Mr. Black, I don't know if the pain is lessened by being so thoroughly trounced in ratings over always losing by a smidge. This might even be seen less as an indictment on the lack of quality of the other two and more a reflection of how much DotS is hooking the viewers so that there is no interest left for anything else.