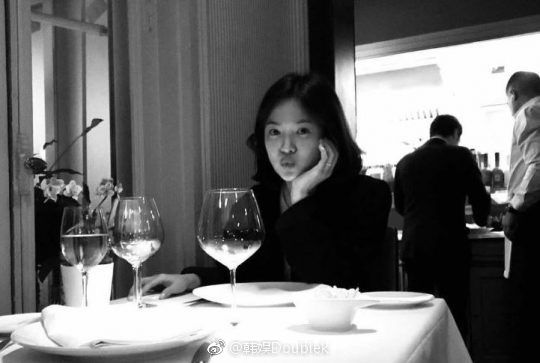 A famous Chinese proverbs says basically beauty is in the eye of the beholder but literally stated as "in the eyes of a lover, Xi Shi appears" which of course refers to the Xi Shi of Chinese history known as one of China's Four Great Beauties. Newlywed top Korean actress Song Hye Kyo posted black-and-white photo to her SNS account this week, taken at a restaurant during her honeymoon with husband also top actor Song Joong Ki, of course taken by her honey.
It's such a simple picture but very sweet in how playful she is when her hubby is taking a snap, and the affection flows both from her in front of the camera and him behind it documenting their time together. The disparate reactions to her wedding dress was all par for the course as it wasn't a dress that objectively is exquisite, and she's such a goddess in visuals there were probably other designs that could have made her look even more beautiful. But in the end she wore what she loved and looked beautiful enough, what more matters than that on one's wedding day.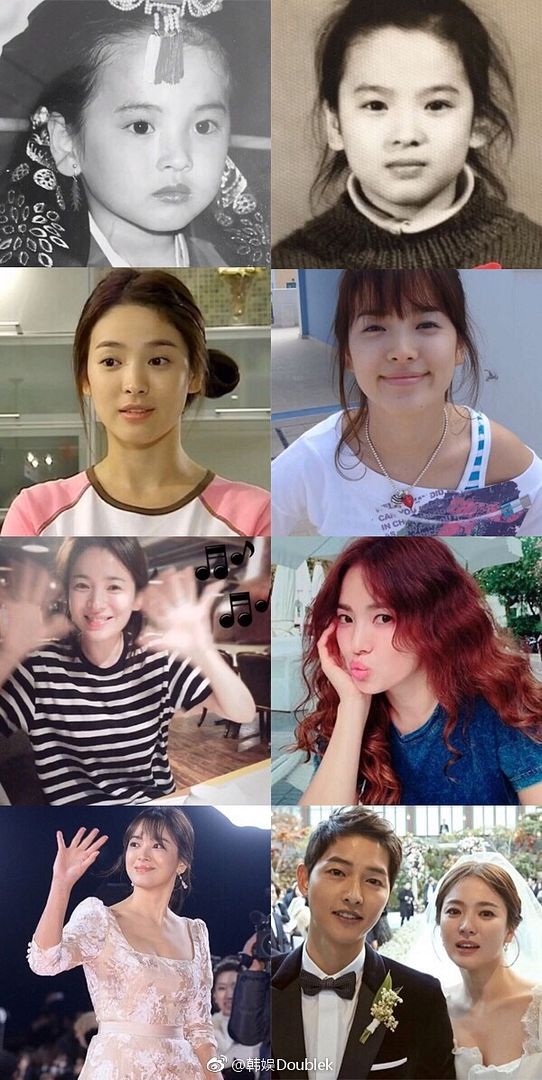 K-ent is also reporting on how Song Hye Kyo has been a beauty since she was a toddler but in recent years has definitely gotten even more gorgeous in her thirties.