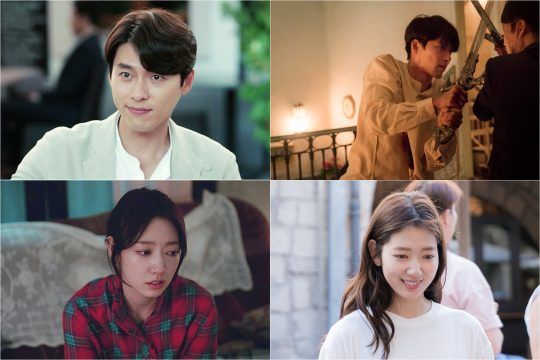 I legit breathed a sigh of relief after nervously hitting play on episode 6 of tvN Sat-Sun drama Memories of Alhambra. If it continued to stay narratively and emotionally limpid I was tempted to cut my losses despite Hyun Bin killing it (pun intended) in his role of Jin Woo. Thank goodness episode 6 righted the ship and not a moment too soon, I now care about Jin Woo's plight other than he is literally running from game death triggering real life death. He also has a fully messed up real life that he needs to deal with and I care about that because we all know he's going to find ways to evade AR zombie assassin Hyung Seok.
Half the shit that happens to him you can see that he contributes to either by arrogance or complicitness so hopefully this wake up call will enable him to reorganize his life properly going forward. Sadly Park Shin Hye is confirmed to be playing the worst written character of her adult acting career, Hee Joo is both an NPC in the game as Emma but also full on plot device in the drama. She's protect Jin Woo from death and takes care of him, that's it. It's such a shame but she's got plenty of great drama roles under her belt for me to revisit so one poorly written role is no big deal.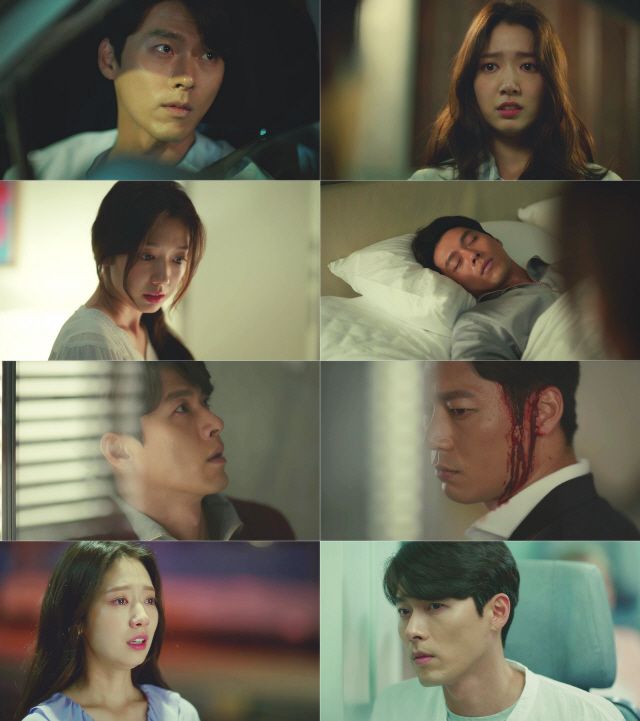 Episode 6 was spent watching Jin Woo recover either at the hospital or at his Spain residence while evading AR avatar Hyung Seok always ready to battle him. Hee Joo's presence stops any attack after 60 seconds so she's like a shield but this can't go on forever, nor can his attempt to keep the game from turning on by staying asleep through sleeping pills. Jin Woo's current wife and hopefully soon second ex-wife is as nasty as expected and annoying to boot, I hope there's a reason for the drama to even write her in otherwise it's enough that Jin Woo had a bad first marriage. The end of the episode saw Jin Woo leaving Granada as Hee Joo was hoping to spend some special birthday time with him. I do like their friendship, she's the most decent woman in his life right now and maybe the most decent woman he's ever met.