It's almost exactly a year to the day that SBS was supposed to air big budget big name cast action thriller drama Vagabond, which was later pushed back a few months into the fall of 2019 rather than spring. Vagabond aired in the same channel and same Fri-Sat time slot as the currently airing The King: Eternal Monarch and it feels like deja vu for me as a viewer. Ratings for both are interchangeable, Vagabond episode 6 got 7.2%, 10.0%, 11.3% and The King episode 6 was 7.4% and 10.3%. I was highly anticipating both dramas and really liked the casting of the main leads before it aired, I actually loved Lee Seung Gi and Suzy more than Lee Min Ho and Kim Go Eun, and its sad both dramas turned out to be such disappointments. But apples to apples Vagabond remains one of the stupidest dramas ever written to grace the screen so loving the leads doesn't negate a fact lol, and The King will have go Simple Jack to borrow from from Tropic Thunder to surpass Vagabond, which went itself there if you ask me in an attempt to be smart hahaha.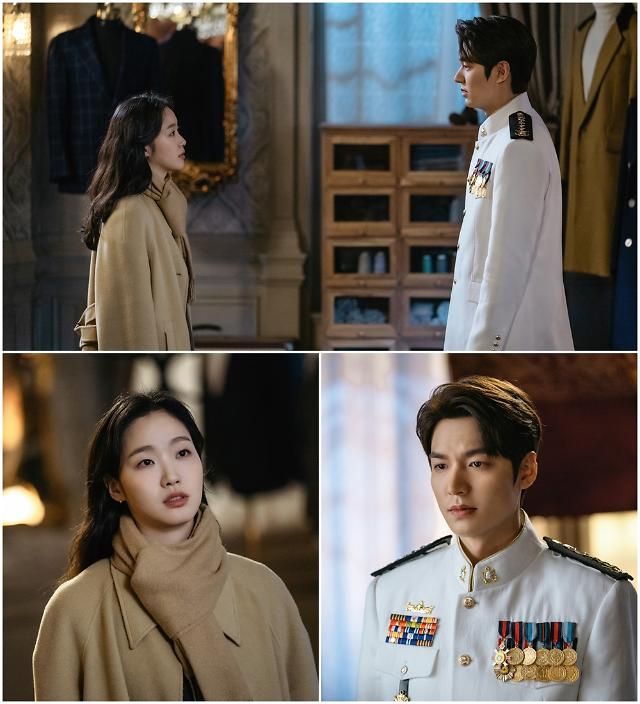 I'm also getting this weird vibe that either Kim Eun Sook or someone on her writing team HATES Japan because this is her second drama to put that country the political villain after Mr. Sunshine. Unless the Republic of Korea never had WWII whereby Japan gets neutered of its military force then it's wholly implausible that it still views Japan as it's main enemy and not Mainland China.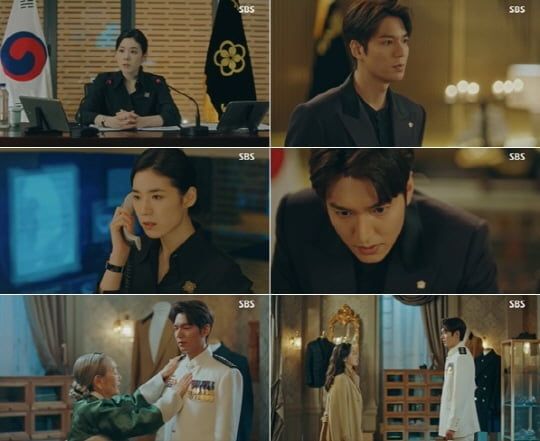 Anyhoo the King is just boring, like snooooooooozefest waiting for something to happen and 6-episodes in we have the King traveling between worlds multiple times and the female lead doing one trip herself but we still don't have any insight into the fantasy mechanics, the motivation of the baddie, or any believable chemistry. The best part of episode 6 was a 2-minute flashback scene with Kim Go Eun and Kim Kyung Nam where he acted enough in such quiet measured effectiveness that it makes sticking with this drama worth it. I hope he dies soon and is liberated from this mess.
The final scene of episode 6 where Tae Eul runs and hugs Lee Gon is so unearned, there remains not emotional development through meaningful scenes between the two to payoff such an about turn on her part. But then if she accepted earlier on that Gon could be telling the truth and ultimately is a very odd but handsome, nice, very smart, and calm dude then her slowly falling for him just 6-episodes in could be believable. But the writing and their scenes so far just don't build that so the jump from A-to-Z just looks good visually without the commensurate emotional satisfaction for viewers.