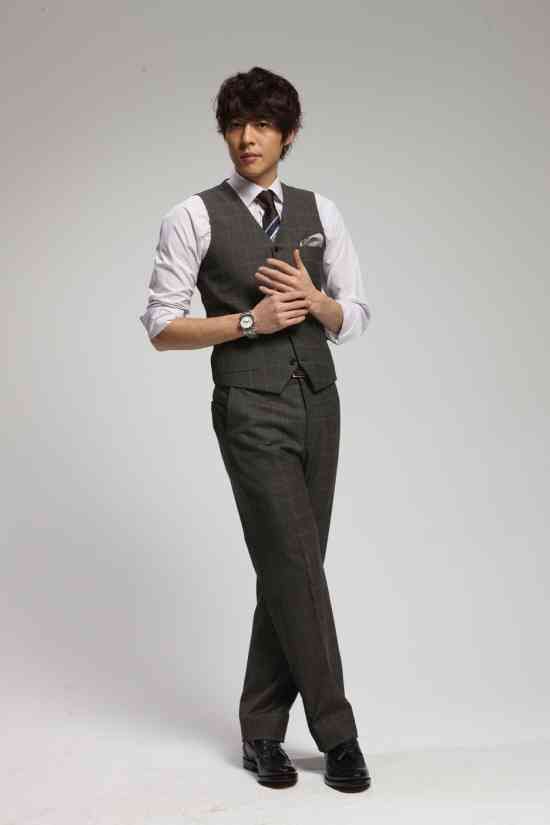 Korean cable network TvN has been slowly building up its drama portfolio, doing quirky and creative dramas that deviate from the mainstream fare of the Big Three channels, but sometimes surpass its big-budget, high profile brethren over at SBS, MBC, or KBS. TvN takes risks, and I find its dramas emphasize the writing and execution much more than catering to any star power or advertising needs.
Last year's Joseon X-Files was my pick for best drama of the year, and I'm always on the lookout for the next TvN drama which sparks my interest. I think I may have just found it – TvN's upcoming Manny starring Seo Ji Seok, Choi Jung Yoon, and Byung Jung Soo. A male nanny who looks like Suh Ji Seok? Oh hells yeah, sign me up!
I have this weird fascination with Suh Ji Seok. I think he's a good actor, but sometimes it takes him a bit to ease into any character. I rib on his crooked smile, but damn is the man smoking hot when he's portraying the right role that just allows him to dig into the manly angst like you wouldn't believe. Joo Sang Wook owned the role of Jo Min Woo in Giant, but the only other guy I could see doing that dark and tormented anti-hero would have been Suh Ji Seok.
Anyways, back to Manny, which is a sixteen-episode drama that centers around Suh Ji Seok's US-trained male nanny who ends up working at the household of single mom Choi Jung Yoon. Yes, this appears to be a K-drama version of Who's the Boss, hopefully minus the Korean equivalent of Alyssa Milano. Manny marks TvN's first foray into primetime and beyond the Friday time slot. Manny airs on Wed-Thurs at 11 p.m.
While the female lead Choi Jung Yoon was horribly dull and annoying in the one performance of hers that I've seen – she was the older sister in Smile, You – I'm so curious and intrigued by this drama concept and watching Suh Ji Seok as a manny that I'm willing to reserve judgment until I see her in this role. To be honest, I think her Smile, You role was just a terrible character that I can't see anyone making it work. I'm so excited – bring on the Manny, TvN, but please tame Suh Ji Seok's hairstyle a few episodes in. It's too unkempt for a starchy uptight manny to sport.
If Manny does well in the primetime slot, TvN is looking to add drama programming on Mon-Tues nights as well. Squeee, more drama for the Koala!