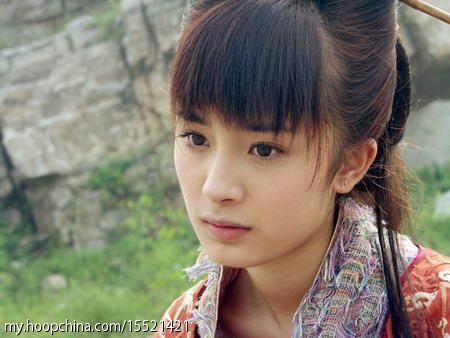 As much as I tried to keep pace with my translations, clearly something has to give now that a certain drama has exploded into a pocket mania around here. Plus Tong Hua decided to throw what might be one of her longest chapters ever at me, hence chapter 21 is getting split into two parts. It's either that or you all keep waiting. If anyone ever told me that a novel would take 20 chapters(!!!) before letting an OTP reunite, I would decree that it sucked for dragging it out on principle alone. Yet Yun Zhong Ge so marvelously reveals that the depth of the story is far greater than just the romantic relationships, which are in fact controlled by such external forces. What will happen once Yun Ge wakes up to discover a truth that might just be worse than what Meng Jue did to her? What will she do when she realizes that she's not just a victim, there is someone else out there in even more emotional pain than she is in? This chapter is both beautiful and heartbreaking, and even part I is already so satisfying to read.
Chapter 21: One Year Promise (Part I)
Perhaps it was the emotion flowing from Liu Fu Ling's flute. Perhaps it was Yun Ge's own desire to stay alive. Whatever the reason, Yun Ge's injury stabilized and her fever started to break.
The second Yun Ge opened her eyes, she felt someone was next to her looking at her. In her daze, she felt her heart hurting and her body hurting. She unconsciously called out "Jue, I hurt!", just like when they were happily together and she could complain to him about anything unhappy or upsetting.
The moment those words left her lips, she remembered that Meng Jue was no longer her Meng Jue. She viciously jerked her heart back and turned to look carefully at the person in front of her. It was like Yun Ge had been struck by lightning. She felt her entire world turn upside turn in an instant.
Liu Fu Ling acted like he didn't hear the first name out of her lips and tenderly said "Just endure it for a bit longer. I've asked the doctor to give you pain medication. When the medicine works in a bit, you'll feel better."
Yun Ge dumbly stared at him, and Liu Fu Ling looked directly back at her.
In the depth of his dark eyes there was so much inside. With the littlest prodding, Yun Ge would understand everything. But she could not.
She jerked her eyes downward and stared at his waist.
No jade. She breathed a sigh of relief.
Liu Fu Ling held the jade in his hand and placed it in front of her "I rarely wear it."
She stared at the jade. In her eyes there was stunned shock, there was fear, and there was despair.
Liu Fu Ling silently waited.
After a long time, Yun Ge turned her face away and her eyes fixed on a corner of the room. She coldly and very politely said "We've never met, but thank you for saving my life, sir."
The jade in Liu Fu Ling's hand hit the floor with a loud crack. In his eyes there was only numb despair.
Her body lightly shuddered.
The golden sunlight shone in from the window and bathed their forms. The warmth appeared to tie the shadow of the man and the woman together.
Inside the room, there was only unending silence so thick it could suffocate even the sunlight.
Her eyes continued to fix itself on the corner of the room. She calmly said "If sir you have nothing else you need, may I rest now?"
He stood up and politely replied "Young lady you have just woken up after a grave injury. I will not bother you any longer. Please don't worry about anything, the most important thing is to recover your health first." He bowed towards her and walked out of the room.
She felt her entire heart was empty, her entire mind was blank.
It was as if she took even one step forward and she would tumble down an abyss with no end. So she can only take big steps backward. She can only repeat over and over to herself that her Ling gege is Liu Bing Yi, and he's already married to Xu jiejie.
It must be, it must be, she must not have made a mistake!
She must not have made a mistake!
…………………………………….
Yun Ge could not get up and move around yet. To keep the pain under control, her medication also contained a sleeping aid so she spent most of her days in and out of sleep. She would be awake for a short time and then go back to sleep.
When she was awake, she didn't utter a single word, only staring into the distance in a daze.
When Yu An asked Yun Ge what she wanted, what she felt like eating, it was as if she didn't even hear him talking to her. She said not a single word, and her expression never changed once. If he didn't know that Yun Ge could talk, he would've thought she was a mute.
Yun Ge only wanted to seal herself up so that she had no contact with the outside world. She wanted to hide in her own corner and not move a single inch.
Yun Ge was silent, and Liu Fu Ling was also silent.
Both of them gradually wasted away in their mutual silence. Two people who are so close, yet appear to be so far away.
Liu Fu Ling came to see Yun Ge twice more, but both times Yun Ge continued to stare at the corner and never once looked at him. She responded very politely, but it was her politeness that showed how cold and distant she was.
Every time Liu Fu Ling came to visit, Yun Ge's condition would take a turn for the worse. One time she even fell back into a high fever, and even Dr. Zhang couldn't figure out why. She was clearly getting better, so why did she relapse?
From then on, Liu Fu Ling stopped coming to see Yun Ge. He completely disappeared from her sight. Only the serving girl Muo Cha accompanied Yun Ge daily, with Yu An sometimes coming by to check on her living conditions.
That person who turned her world upside down appeared to have vanished, so Yun Ge could continue to repeat to herself that she didn't make a mistake, nothing that happened was a mistake!
But in her dreams she would remember things, and those memories were vividly clear. In the late night, she could hear the faint sound of a flute playing, the song full of longing.
When she woke up, she would try to forget it all. When she was awake, all she felt was pain, all sorts of pain. So painful she couldn't think clearly. So all she could not was not think, and forget everything.
One day, after the effects of her medicine wore off in the afternoon, Yun Ge was in a state of half sleep-half awake. She opened her eyes and saw a shadow outside her window pane. She immediately closed her eyes and told herself that she saw nothing, that she knows nothing.
The sun was directly overhead and it was at its strongest peak. The shadow never moved and didn't disappear. Yun Ge heard Yu An's voice saying something, and the shadow appeared to order something, and then the shadow disappeared.
It was then that her heart, which was dangling over a precipice, finally relaxed. But then she felt like crying. She told herself that there was no reason for her to feel this way. Why would she cry? That was just a nice man that she's never met before who happened to save her life. As she said this to herself, her tears landed on her pillow.
From then on, every day at noon, Yun Ge would lay on her pallet after taking her medicine. She ought to be napping, but instead she was extraordinarily awake. Every day at noon, he would always come visit her after she took her medicine. Even separated by just a thin window pane covering, he would just silently stand in the courtyard and never enter the room.
He would arrive quietly, and leave just as quietly.
Sometimes he would stay longer, sometimes he would stay shorter.
One person inside the window, one person outside the window, and with that two months passed by.
One night, after Muo Cha fed Yun Ge her medicine, Yun Ge pointed to a chair inside the room, and then pointed outside to the courtyard. Muo Cha thought she wanted to go outside to sit down "My lady, you can't! You are still gravely ill and need to rest longer before you can get up."
Yun Ge shook her head and then pointed to the chair again. Muo Cha finally understood and moved the chair outside into the courtyard, despite not understanding why Yun Ge wanted it that way.
Yun Ge looked outside and the closed her eyes and went to sleep.
The next day, when Liu Fu Ling arrived, the room was silent as usual. And as usual, he stood under the blazing noon day sun right outside her window, silently keeping her company.
Even though she didn't want to see him, but knowing that she was peacefully sleeping inside the room, knowing that she was so close to him and no longer an unknown distance away, it brought him comfort.
When Yu An came to bring Liu Fu Ling back, he noticed the chair outside and frowned. Muo Cha immediately said in a fearful voice "It's wasn't that I didn't put it back, it was my lady that ordered it to be put here."
Liu Fu Ling was almost out of the courtyard when he heard this and immediately halted. He turned and stared at the window, his gaze so sharp it appeared to pierce through the covering and staring at the person inside.
Yu An happily asked "The young miss has spoken?" Muo Cha shook her head.
Yu An didn't know what the heck was going on between Yun Ge and the Emperor, and he didn't dare ask. But since Yun Ge ordered it, he didn't ask Muo Cha to take the chair away and instead waved her off. Yu An said to Liu Fu Ling "Your majesty, Qi Si reported that Lord Huo has been waiting for you for quite some time in Great Hall."
Liu Fu Ling ignored Yu An and instead walked over to the chair and sat down without saying a word. Yu An was nervous and he also couldn't figure out what was going on. He was just about to have someone send Huo Guang away when Liu Fu Ling stood back up and then left.
Yu An was beyond confused and he rubbed his head. Once again, he lamented why his parents didn't give him a few more brains in his head.
……………………………………………….
Yun Ge's injury took very long to heal. Half was because it was truly a severe injury, the other half was her own emotional illness. By the time she could tentatively get off the bed, it was already late Autumn.
She had laid on the pallet for two months and her bones were all itchy and sore for lack of use. She waited until the doctor okayed her moving around, and immediately she wanted to walk outside.
Muo Cha wanted to assist Yun Ge, but Yun Ge pushed Muo Cha aside and slowly walked as she held on to the wall for support.
She didn't know where she was, she didn't know how she got here. But none of these things mattered in her upside down world.
Yun Ge followed the wall and slowly walked out of the courtyard. After walking for a bit, she was sweating profusely. It had been too long since she walked and she hated feeling so weak.
She wanted to follow the steps and climb a bit more, but she had reached the end of her endurance. Her legs buckled and she was falling when suddenly a person supported her from behind.
Yun Ge thought it was Muo Cha, but when she turned around and saw it was Liu Fu Ling, her body stiffened. She quickly tried to push away from him. Because the sword stab had injured her vital organs, right now she couldn't use any strength and instead it caused her to violently start coughing.
Liu Fu Ling held her with one hand as his other hand helped to stroke her back to calm her breathing down.
She wanted to tell him to go away, but when the words came to her lips, she couldn't say it when she saw his dark eyes, his tightly pressed lips. She felt this aching pain in her heart and she couldn't say anything. She pushed his hands away and sat down on the steps. She buried her head in her knees so she couldn't see anything, she couldn't feel anything. Like that, her world could return to normal.
Liu Fu Ling silently sat next to her, staring at the golden trees in the distance. He appeared to be talking to himself "Do you see the leaves in front? It reminds me of the colors of the desert. Every year I would live here for some time, and when I had free time, my favorite place is here. During the day I can view the Autumn scenery, during the night I can view the stars. All these years, I haven't gotten better at much but my astronomy knowledge has improved greatly." Liu Fu Ling started listing the stars and constellations.
Yun Ge tears fell on her skirt one drop after another. All those stars and constellations, she had studied them all. She flipped through books, she searched the night sky, and day in and day out, she gradually knew more astronomy than even those fortune tellers who use the stars as their guide.
She knew that he would know, and she knew that he would understand.
She stayed true to "his heart is like my heart", but she wasn't able to "never betray a promise to him."
So how could she face him now?
Liu Fu Ling lifted Yun Ge's head and wiped her tears away. "Yun Ge, are we really strangers who have never met before? Do you really want me to call you Miss or young lady from now on?"
Yun Ge could only silently cry, her eyes filled with pain and confusion. Liu Fu Ling didn't have the heart to keep pushing her "Let me take you back!"
Despite taking a sleeping aid, Yun Ge could not fall asleep. She heard the sound of a flute playing in the middle of the night, and it was a very familiar tune. So it wasn't all just a dream! Yun Ge listened for some time and then she got up and grabbed a robe.
Yu An saw someone hiding in the corner and was about to be enraged at who would dare secretly spy on the Emperor here in Wen Quan Palace, which was when he saw that it was Yun Ge. Yu An sighed and shook his head, turning around to leave. But then he turned back "Ms. Yun, please listen to what this servant has to say."
Yun Ge was startled and she turned around and saw it was Liu Fu Ling's personal servant. She said nothing and silently stood there. Yu An thought about it some more but decided to heck with it. He started to recount how Liu Fu Ling lived his life for these past years.
My lord has been waiting for the person who has the hair rope;
My lord loves to look at the stars;
My lord prefers the color green;
Late at night, when my lord can't sleep, he will play the flute, and over and over he plays the same tune.
Yu An spoke for over half an hour non stop, and by the time he was finished, Yun Ge's face was long since tear-drenched.
Yu An cleared his throat "Ms. Yun, what is going on with you not speaking all day long? No matter what you are thinking, you ought to give an explanation to my lord. Your servant I'm done talking now and will leave you be."
Liu Fu Ling was leaning on the railing and quietly staring at the stars. He felt a movement behind him and thought it was Yu An. But when some time passed and he didn't hear Yu An announce himself, he turned around and saw Yun Ge standing in the corridor.
Liu Fu Ling quickly walked forward as he took off his cloak and placed it around her shoulders "Why are you not asleep? Its windy out here, let me take you back to your room."
Yun Ge grabbed his sleeve, indicating for him to stop. Yun Ge leaned against the railing and sat down. She stared into the distance and started to calmly recount what happened to her in Chang An.
"My mom took the hair rope away. I've been in Chang An for over a year now. Before I arrived in Chang An, I was worried that without our token, how would I be able to find Ling gege. Who knew I would run into Ling gege on my first day in Chang An……"
Liu Fu Ling heard that there was someone who looked like him, and also had an identical jade piece. His heart thundered, but what hurt more was the knowledge of how cruel the fates could be.
Yun Ge casually described meeting another person. Her face was expressionless, almost like she was telling someone else's story. She didn't want to mention that person's name, only referring to him as "he". From their first meeting until their final separation, she glossed over it all with just a few sentences. But her hand was tightly clenching the railing and her face was stark white.
"…………he was not honest with me, and I was too forward with myself. Since I've already broken our promise, then you needn't be true to the promise either. I'm almost all recovered, so its time that I take leave."
Liu Fu Ling grabbed Yun Ge's shoulders and turned her to face him "You didn't break our promise. What happened was……it was a misunderstanding. Yun Ge, if you are happy now, then I will return the pearl embroidered shoe to you and cancel our promise. But you've already decided to cut the things that happened in the past from your life. In that case, I don't want to return the pearl embroidered shoe to you. I don't need you to promise or agree to anything right now. I just want you to give us some time together. A year, I just want one year. If after one year and you still want to leave, then I will return the pearl embroidered shoe to you."
Yun Ge could no longer keep up her calm pretense and her tears spilled over, forcing her to turn her head aside. She much rather he was angry at her, he yelled at her, he demanded to know why she broke her promise. He should be angry that she wasn't true to him.
But instead he just looked at her, his expression calm, his voice light, as if there was very little emotion flowing from him. But hidden in the depths of his eyes, she could see all the pain and all the sorrow.
Liu Fu Ling used his sleeve to wipe Yun Ge's tears "Don't cry in the wind, it's bad for your health."
He smiled and changed the subject "Yun Ge, you need to at least finish your story. It's been nine years, other wolves already have child wolves and grandchild wolves. Our little wolf is still getting spanked by you. You've been spanking him for nine years, your anger ought to have dissipated, but that poor little wolf sure has suffered………."
Yun Ge muffled her laughter but before she could smile openly, her tears continued to fall.
From then on, Yun Ge stopped refusing to see Liu Fu Ling. But the two of them continued to speak very little to each other.
Liu Fu Ling was someone who normally spoke very little, but Yun Ge chose not to speak much because she was hurting inside and out.
Oftentimes the two of them would be inside the room and not say a word to each other for hours. Sometimes when the hours passed, Yu An and Muo Cha who were standing guard outside would wonder to themselves if anyone was actually inside the room.
Despite most of the time spent in silence, the two of them had their own way of spending time together.
Liu Fu Ling brought a zither for Yun Ge, and found her lots of rare and unique books to read. The two of them would play the zither or read together. When Yun Ge read a funny passage, she would smile. He would look at her smiling, and the smile would reach his eyes.
Liu Fu Ling treated Yun Ge as if she was his friend. He never mentioned the past, and never discussed the future. He didn't purposely try to get closer to her, not did he purposely keep his distance from her.
His calmness influenced her, so that gradually when she faced him, her nervousness and guilt started to lessen. Her natural personality began to return.
The two of them already had a kindred understanding with each other more than normal people would. Often not a word needed to be said and they would know what each other was thinking. After spending more and more time together, they started growing more at ease with each other.
Liu Fu Ling ordered all the cook books brought over from the Palace, letting Yun Ge read them for fun to pass the time.
There were quite a few odd and unique recipes, and discussions on what foods to avoid mixing together. But the notes were scattered in places and not collected together. When Yun Ge read it, her interest was piqued but she lamented not being about to do anything about it.
Liu Fu Ling encouraged her to write a recipe book.
Historical saying goes that "A gentlemen avoids the kitchen", so scholars never deigned to write down what happened in the kitchen, and chefs didn't know how to write. But Yun Ge could do both, so why don't she write a recipe about the foods of their time so that their descendents could use it as a reference. Perhaps one day someone will read Yun Ge's book and sigh over it.
Yun Ge felt her inspiration rising and she vowed to start taking notes henceforth to use as a reference for later when she wrote her recipe book. Liu Fu Ling would not let her write, telling her only to mark her notes. Everyday when he finished his work, he would look through her notes and meticulously copy it down in a notebook for her.
[Chinese calligraphy requires blending the brush with steady breathing, and since Yun Ge has a chest injury and is prone to coughing, Liu Fu Ling doesn't want her to write because it could trigger her coughing fits.]
Some old books use very antiquated language or go into odd details, so Liu Fu Ling would patiently make annotations for her, explaining in simple terms so that she can easily understand later on.
Liu Fu Ling's calligraphy was extraordinarily beautiful. Each character that flowed from his brush could be framed and used as a reference for future generations to emulate. It was like a dragon in flight as the words danced across the page.
Yun Ge sighed "If the famed scholars of history saw your writing, they would want you as a student. But if they knew you are using your writing to write a recipe book for me, they will surely chide me for being a senseless woman."
Liu Fu Ling's knowledge was also so deep and so vast that it left Yun Ge speechless and in awe. His brain appeared to contain anything he has ever read before. Any passage, any phrase, no matter how obscure, he didn't need to check the book and could immediately tell where it originated from, down to the correct page and paragraph.
As Yun Ge's body recovered, some of her woeful air went away and her mischievous spirit came back. She started trying to test Liu Fu Ling. When Liu Fu Ling wasn't around, she would look in books for the most random phrases to test Liu Fu Ling later, from the classics to the naming texts to the poems.
In the beginning, Liu Fu Ling would write down the answer immediately. Later on, he needed to think about it but he always got the answer correct in the end. If Liu Fu Ling answered correctly, then Yun Ge could have to play a song on the zither that he requested.
Day in and day out, Yun Ge's previously terribly zither skills improved by leaps and bounds. And in the music of the zither, Yun Ge discovered a world of enjoyment she had previously ignored.
If Yun Ge won, Liu Fu Ling would have to do something she wanted. But Yun Ge had yet to collect on that. Yun Ge lost every single day, but she never got mad. Instead it spurred her on to use her brains to keep thinking. Finally she realized that all the books she had were given to her by him. If it was his book, then of course he's read it. She would never beat him that way. If she wanted to win, she would have to jump outside those books.
Jump outside those books? Sounds easier than it actually is. Yun Ge thought about all the books piled in her room and her face turn dark.
When Liu Fu Ling entered the room, he saw Yun Ge laying diagonally on the pallet reading a book. She didn't even raise her head when she heard him enter, focused intently on what she was reading.
Muo Cha looked all excited and giddy, standing by the door as if she was waiting for an instruction.
Yu An wanted to help Liu Fu Ling wash his hands first but Liu Fu Ling waved him away and walked over to the table, picking up the question Yun Ge left for him.
"The sky has it, the ground doesn't; the mouth has it, the eyes doesn't; the words have it, the hands doesn't; the mountains have it, the flat surface doesn't. Name of person."
It read very amusingly but wasn't easy to answer. Liu Fu Ling thought about it, first going through the books and then breaking apart each character. He couldn't find a person's name which answered this riddle.
Liu Fu Ling thought about just letting her win on. She was always curious so he devised this game to keep her from growing bored. And he didn't want her to win so that she could keep racking her brains for ways to torment him.
The second he put the riddle down he realized what the answer was. Who says it has to be the name of a famous or historical person, or even the name of someone in a book.
This riddle is the name of two people combined together, but she purposely didn't make it clear. Even though Yun Ge's riddle was not playing fair, but when it came to the two of them, it was acceptable. His hand brushed over the words of the riddle and his eyes twinkled with mirth.
He lifted his head and saw the laughter in her eyes. His heart leaped and his put down the riddle. "I can't guess the answer."
Yun Ge immediately tossed her book aside and clapped her hand and laughed "Muo Cha!" Muo Cha quickly brought over a coal stove and a tea set, clearly the lady and her maid had already planned this.
Yun Ge laughingly said to Liu Fu Ling "I'm thirsty. Will Ling Gong Zhi brew a cup of tea for me?"
Yu An, who was standing outside the curtains, smiled. The Emperor was a brilliant child smarter than anyone out there, he wasn't called a genius for nothing. Poetry, writing, music, he excelled at everything. But when it came to brewing tea……….
It must be seen!
Liu Fu Ling calmed kneeled down and calmly looked at the coal stove.
Yun Ge waited for some time and saw that he continued to stare at the stove. She asked "Is there something wrong with this stove? Is it broken?"
Liu Fu Ling calmly replied "I am thinking of how to start a fire on this thing. If you're thirsty, drink some water first. I'll need some more time to figure it out."
His expression was so normal and calm that Yun Ge couldn't even laugh at him. She said "I'll teach you, but I'll only say what needs to be done. You have to brew the tea for me yourself. Otherwise it'll be a pyrrhic victory. Who knows when the next time will come for me to win over you!"
Liu Fu Ling smiled "You will definitely get to drink that tea."
One was giving instructions while the other was following the instructions. Outside the curtains, Muo Cha and Yu An were keeping their laughter bottled up inside and it threatened to burst their belly from the suppressed giggles. How many people would ever have the chance to see the Son of the Heavens rolling up his sleeve as he hurriedly started a fire, boiled water, and brewed tea?
After some time, the tea was brewed and Liu Fu Ling handed a cup to Yun Ge. Yun Ge took a sip and after a moment, she swallowed. She smiled and asked "How much tea leaves did you put in?"
"You said that when the water was boiling like little crab eyes bubbles, I should put in the tea leaves. I saw that there wasn't much left in the can, so I put it all in. Did I do something wrong?"
Yu An and Muo Cha both shivered. He put in the entire can? Did the Emperor think he was cooking porridge? Yu An silently lamented this precious tea that was sent as an offering to the Emperor was thus wasted.
It was expensive, but then the taste………. Yu An suddenly understood why Yun Ge had an odd smile after she drank the tea. And this was the moment Yu An started genuinely having a good impression of Yun Ge.
Because she was sitting far away earlier, Yun Ge finally noticed that Liu Fu Ling had a burn on his hand, and some black smudges on his cheek. Yun Ge's smile turned into an ache and she quickly drank the remaining tea in her cup. "Good, its very good."
Yun Ge saw Liu Fu Ling was about to pour himself a cup and she grabbed the tea pot and three cups. She poured the remaining tea into three cups and called out "Yu An, Muo Cha, your young master brewed tea, come try some."
Yu An and Muo Cha looked at each other, while Yun Ge stared at them with her eyebrows raised and a smile on her face. "You guys have been laughing for some time now, you ought to be thirsty."
Yu An quickly walked inside, and with the courage of a warrior heading to his death, he gulped the tea down. Muo Cha held her cup and took a sip, it was so bitter her tongue was already numb. She had to keep her smile plastered on her face "Thank you for the tea, my lady. I shall go outside to savor it slowly."
Despite Yun Ge's reaction being very swift, Liu Fu Ling grew up in a world where he was surrounded by people always plotting around him, so he knew what she was doing. He knew, but he said nothing, only quietly looking at her.
He saw Yun Ge calmly lift up her cup to drink more of the tea.
He wanted to grab the tea cup in Yun Ge's hand but Yun Ge wouldn't let go. He instead grabbed Yun Ge's entire hand and pulled it over so he could drink the rest of the tea.
Yun Ge stared at him in shock, while he smiled "From now on, as long as I am here, you will not be tasting bitterness all by yourself."
Yun Ge's heart felt this piercing ache but she pretended not to understand what he meant. She handed him a handkerchief and forced a smile "You have charcoal on your face." Liu Fu Ling wiped a few times but didn't remove the smudge. Yun Ge got anxious so she grabbed the handkerchief to wipe for him. When she finished, Liu Fu Ling grabbed her hand lightly. Yun Ge's body stiffened and she lowered her head, pulling her hand back "I'm tired now."
Liu Fu Ling's face fell but he quickly got up "Then you get some rest. You can have dinner later if you want as well."
Yun Ge kept her head lowered and didn't reply. When she heard his footsteps move away, she suddenly stood up and called out "Muo Cha!" Muo Cha quickly came inside. "You tell Yu An that Ling gege's hand has been burned." Muo Cha nodded and hurried outside.