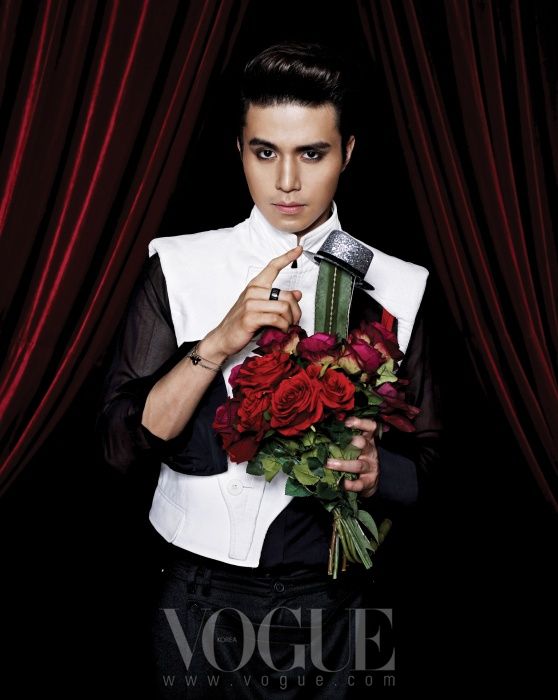 Mamma mia, Vogue Korea does it again with a truly fascinating photo spread that not only catches my eyes but is sure to set tongues wagging. I don't think it's anywhere genuinely provocative, but it definitely isn't your plain vanilla "post prettily" type of photos. It's been three months since Lee Dong Wook tried his hand a MC-ing talk show Strong Heart with veteran MC Shin Dong Yup. I'm not sure he's helped the ratings after taking over for Lee Seung Gi and I don't watch the show so can't say whether Lee Dong Wook has a knack for leading discussions.
For the September issue of Vogue Korea, the magazine paired up the Strong Heart Duo in a series of photos that I would call Lars and the Real Girl crossed with Moulin Rouge. Take it for what it's worth – I find the photos amusing and tongue-in-cheek. Lee Dong Wook appears to purposely amp up the smolder while Shin Dong Yup is like a coy circus barker. I love the saturated reds, blacks, and whites in the pictures, and I love how the life-sized doll is used in animated ways in certain pictures so that she doesn't stand out like a sore thumb but appears to be integrated into their odd little baroque world that the two men inhabit. I appreciate it when I see something that tickles my creative bones rather than just looking pretty.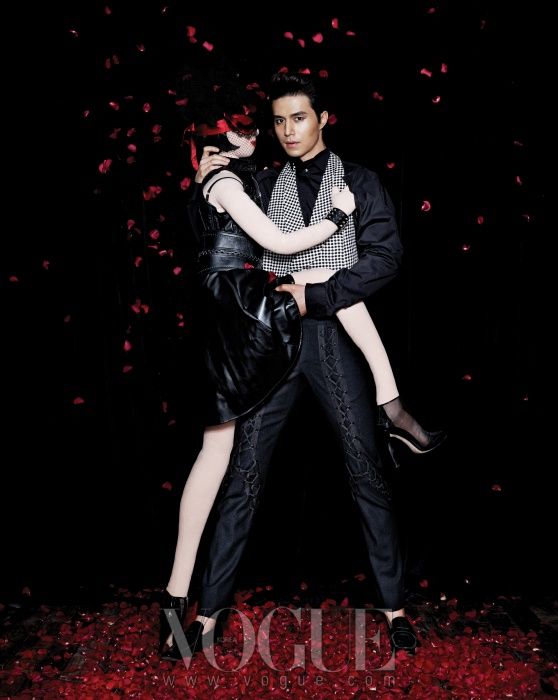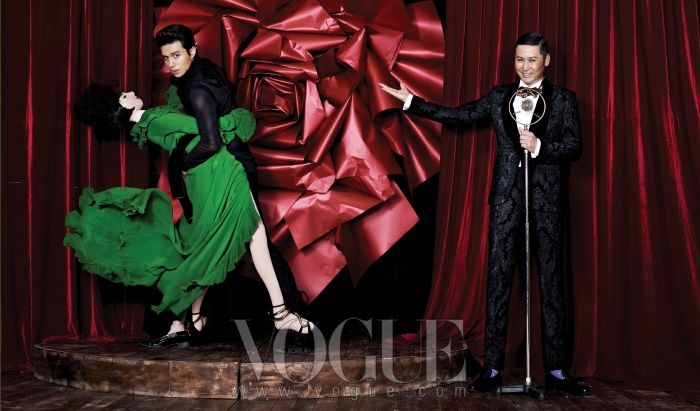 [Credit: Vogue Korea]
© 2012, ockoala. All rights reserved.