The full cast of That Winter, The Wind Blows has been finalized and the leads with the exception of the leading lady gathered this week for an initial script reading session. Song Hye Kyo is currently in China finishing up her C-movie, but Jo In Sung, Kim Bum, and Jung Eun Ji sat down with writer Noh Hee Kyung and PD Kim Kyu Tae for a first read through of the script. Apparently the mood was lively and the actors were showcasing great chemistry together. This will be Jo In Sung's first drama since he did Spring Days way back in 2006 and I'm really curious to see how he's changed both physically and acting-wise in the six-year interim where he also went to the military and came back. I always saw Kim Bum as a baby Jo In Sung (especially in Bummie's performance as a young Song Seung Heon in East of Eden), so its pretty cute they get to act together and play best friends. I'm not a fan of Song Hye Kyo but I have to admit that she's gotten much prettier and her acting has improved by leaps and bounds since her debut as the fresh-faced ingénue back in the Hotelier and Autumn in My Heart days. I've heard only good things about A-Pink's Jung Eun Ji from her debut in Answer Me 1997 and I'm sure she wouldn't have gotten tapped for a Noh Hee Kyung drama unless she had serious potential. The story revolves around Jo In Sung's playboy con artist and his grift of Song Hye Kyo's blind chaebol heiress character. Bummie plays Jo In Sung's hotheaded best friend and I'm not sure how Eun Ji fits into the story. I like PD Kim Kyu Tae, who worked before with Noh Hee Kyung on Padam Padam: The Sound of His and Her Heartbeats as well as her The World They Live In, though his biggest hit was directing IRIS. This will definitely be a drama I follow along with and check out when it airs. It sounds like an alternate version of Nice Guy.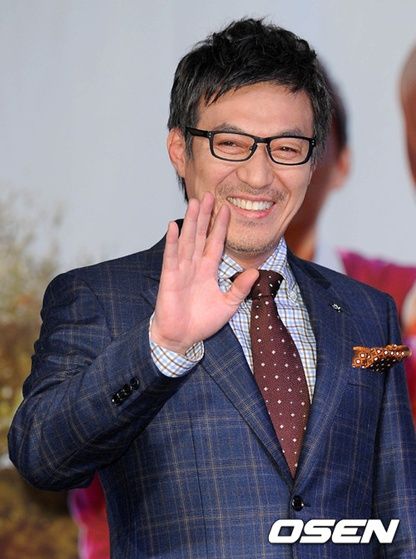 I'm also super excited for That Winter since two of my fave supporting actors Kim Gab Soo and Bae Jung Ok, both of whom are Noh Hee Kyung drama veterans, will also be in this drama. The drama airs in early 2013 on KBS, with rumors that it will be on Wed-Thurs following Jeon Woo Chi, though it could also be a Mon-Tues drama following School.
© 2012, ockoala. All rights reserved.