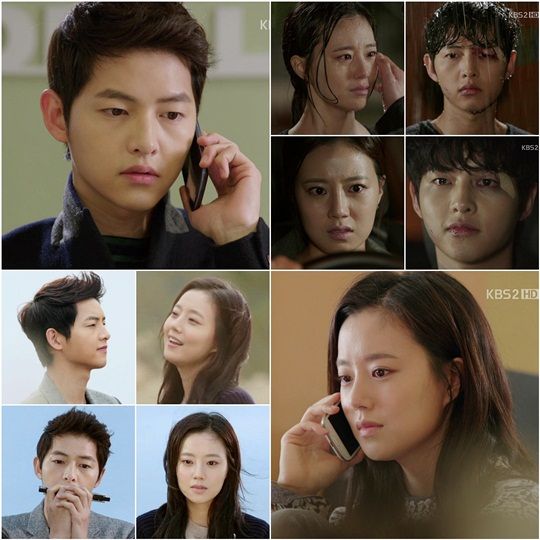 We're T-minus 1 day from episode 19 of Nice Guy, and mark my words this penultimate episode won't reveal how this drama will end. It'll probably end with some hair-pulling tension-filled moment leaving a collection scream of satisfied frustration from NG fans the world over. This drama has indeed been an experience where every unexpected twist and turn has left us shock and awed at the storytelling prowess to take the story of a woman betraying the man who loved her enough the give up everything for her and make it 20 hours worth of compelling entertainment. After NG I'm going to need a break from melodramas and let this experience soak in rather than running off to start crying over another sad sob story. Ultimately NG isn't sad per se, it just makes us understand that one wrong decision, compounded by more wrong decisions, can create a tangled web of confusion and cross-wires to the point where even the truth cannot free people from finding happiness. Right now I'm not going to comment on what the previews are revealing and will sit back and let Lee Kyung Hee deliver her grand finale before I process whether the ending makes sense for me.
The fans were out in full force last night and caught Maru and Eun Gi filming in the park. According to eyewitnesses, there is a kiss (see above), plus apparently Eun Gi was required to cry a lot, so I'm not sure if something will happen to Maru. Sigh. My heart is really exhausted for them.
For those who want to catch up on Nice Guy to enjoy the final episodes live, you can watch here.
Written preview for episode 19:
Maru believes that he caused Jae Hee to become like this and wants to start over again with Jae Hee. He tells her that he'll wait for her and to walk forward together. Eun Gi sees this and her face reflects her jealousy and rage. As Maru is going home, Joon Ha gets into a car accident. Eun Gi thinks that this is all caused by Jae Hee.
Preview for episode 19 (with English subs):