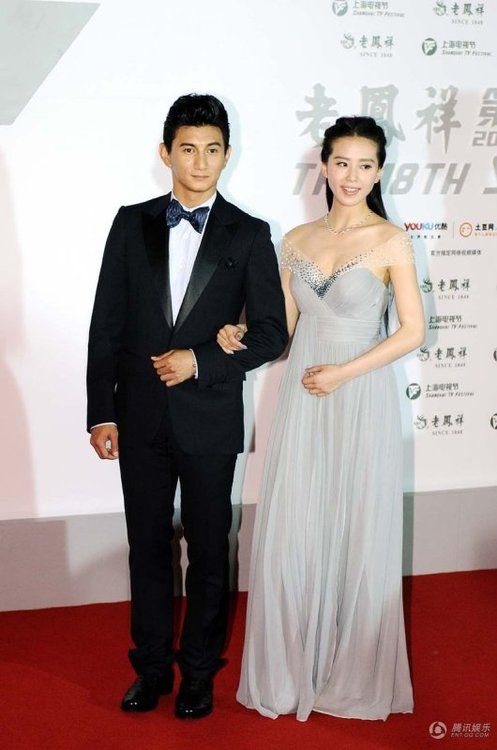 The long-discussed sequel to the 2011 time-traveling period C-drama hit Bu Bu Jing Xin started filming this weekend. The first scene filmed was between Liu Shi Shi and Ye Zhu Xin who played 10th Prince in the original. The sequel is given a different but similar name of Bu Bu Jing Qing (Startling Love with Each Step) and is set in modern times and doesn't involve time-traveling at all. With 13th Prince Yuan Hong and 8th Prince Kevin Cheng off filming the Hua Xu Yin drama adaptation City of Devastating Love, neither will be in this sequel. However, Tangren recently hinted that both will be making cameo appearances which was bolstered by a series of weibo posts recently. Producer Karen from Tangren wrote the tagline for the drama "If one day you leave my world, I will go to your world to find you." This spawned a series of replies until suddenly Yuan Hong butted in and said "If I leave this world, I will carry you along", to which Liu Shi Shi then replied to him "If you come to my world, I'll carry some tequila along." LOL, Hongshi flirting never ever gets old. The only confirmed cast members coming back other than Shi Shi and Ye Zhu Xin is Nicky Wu, everyone else is either declined (14th Prince Lin Geng Xin, who is off in Yunnan filming a Tang dynasty drama), cameoing (Kevin and Yuan Hong), and possibly still going to be involved in some capacity (9th Prince Han Dong, Ruo Lan Annie Liu, et. al.). On one hand, I'm glad this thing is finally happening, because all the talk of will it-won't it was driving me nuts with the rumors and indecision all around. On the other hand, the synopsis submitted to SARFT for approval sounded deadly dull and dreadful, like a modern workplace C-drama discarded script that Tangren picked up and renamed BBJQ. Without the entire cast back this really isn't even a sequel anymore, but I have to admit being curious to see Shi Shi and Nicky as the OTP again in a different setting. Will they have the same intense and quiet chemistry that smoldered in BBJX? We'll have to wait and see, but check out Shi Shi and Ye Zhu Xin on set below. Also you can watch the never before released alternate ending footage which shows that modern-era 4th Prince was the driver that hit Zhang Xiao and sent her to the past.
The new footage is the final 30 seconds of this video. Or you can rewatch the entire "he went to get her a handkerchief" scene all over again.
Original Ending with Added Ending Footage:
© 2013, ockoala. All rights reserved.