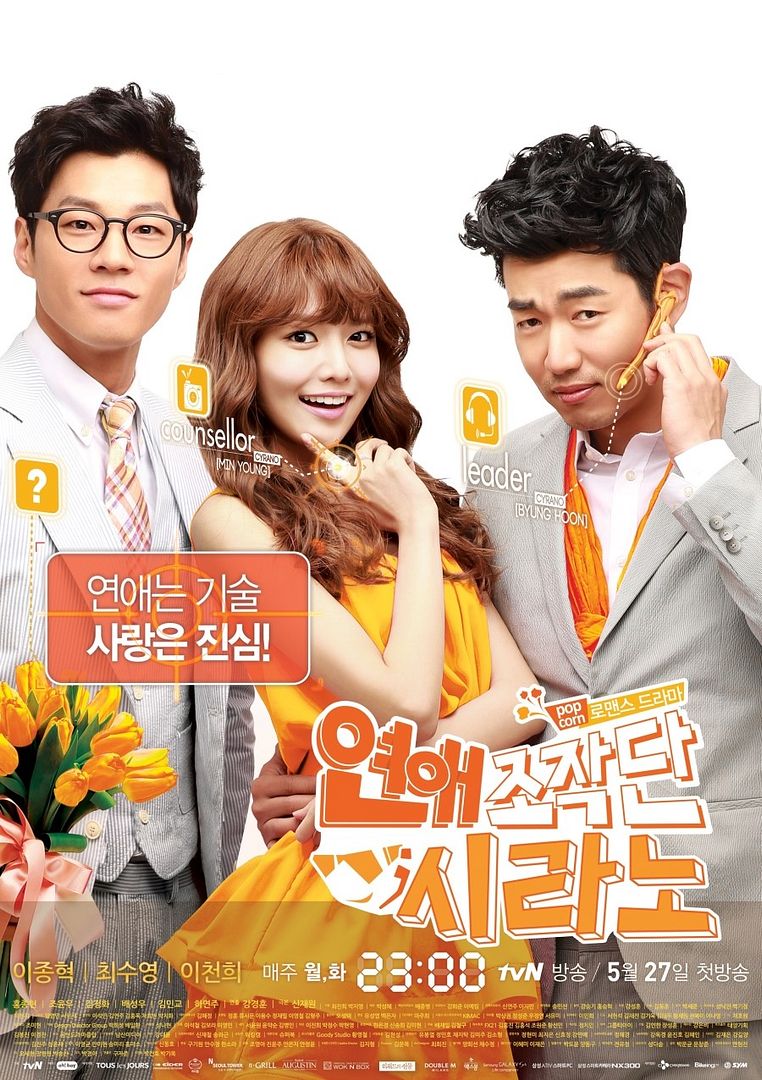 This is me crying tears of happy here as I write this. Initially I ignored the upcoming tvN drama Cyrano Dating Agency (formerly with the Flower Boy in its name) because I've been thrice burned by members of SNSD acting in dramas (Yoona in Love Rain and others, Jessica in Wild Romance, and Yuri in Fashion King) that I figured might as well save myself the heartburn hearing that Sooyoung was the lead in this drama remake of the popular movie of the same name. I do adore the two leading men Lee Jong Hyuk and Lee Chun Hee, both of whom are criminally underrated and sexy as all out. Not to mention really talented actors who exude manly appeal as opposed to flower boy cuteness. Then I watched episode 1 of CDA and promptly fell in love with this drama. Then I looked at the production team and almost had an out of body experienced. CDA is helmed by the PD who directed Joseon X-Files (Secret Investigation Record) and written by the writer who did Tamra the Island. Let's have a moment here to calm ourselves down. This drama comes from the folks responsible for not just one, but TWO of my favorite K-dramas of all time. Repeat – two dramas on my top-10 list. I think it's safe to flail around uncontrollably now. Rest assured the end product merits the love, episode 1 of CDA was adorable. Great directing, an eclectic use of music cues, a fun peppy script without being too overly precious or full of itself, and a fantastic ensemble cast where everyone is pulling their weight. Sooyoung is a revelation for me, she's gorgeous in a warm and non-plastic looking way and her acting has a winsome natural charm. I already love all three lead characters and the love mission of the day set up for this drama leaves room for constant fresh stories to tell while building a narrative thread with the members of the Agency (and one mysterious charming Chef) that is on a mission to make love happen and just might find love happening to themselves.
Episode 1 recap:
Romantic and idealistic matchmaker Gong Min Young watches from the sidelines at a restaurant as her client Glasses Guy (cameo by Ji Jin Hee – sorry I'm not going to use their drama names since these cameo client roles are all mean to be type driven) screws up his courage to confess his love to his matchmaking date Ballerina (cameo by Lee Chung Ah).
Min Young is giddy her matchmaking is about to succeed when Ballerina thanks her date for the courageous confession, takes a swig of her alcohol, and gets up from the table to confess her love to the Sommelier!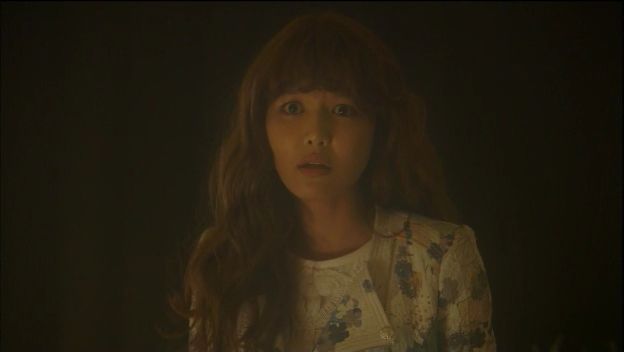 Min Young's jaws drop and poor Glasses Guy is all "what just happened?"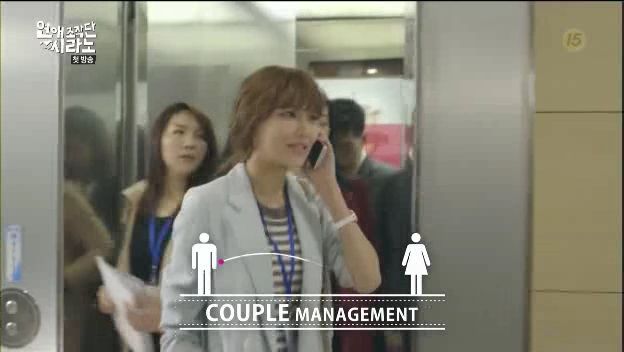 Rewind a bit and we see that Min Young works at a very large and standard operating matchmaking service in Seoul that groups clients into various classes and helps them find matches within their class. Nice (not).
Min Young is approached by her client Glasses Guy who has been harboring a crush on Ballerina, who is many leagues about his class, and begs Min Young to arrange a date for him despite knowing this is breaking the rules of the agency. Min Young mulls it over and decides to do it, her romantic impetuous side kicking in.
Min Young goes to see Ballerina to ask her to attend one more matchmaking date. At the studio she bumps into a man who is quite rude in not helping her pick up her dropped things.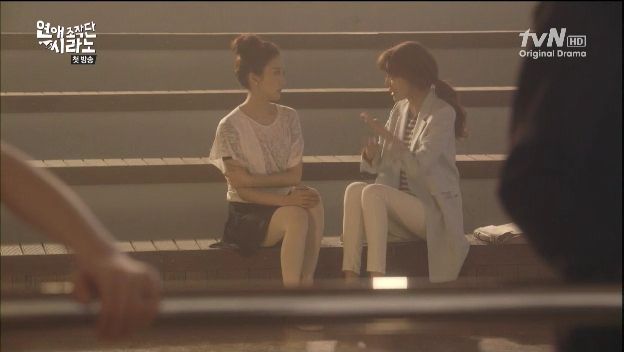 Min Young's sincerity moves Ballerina, who had decided no more dates, and she agrees to go on one more. Min Young swears this guy is the perfect match. The earlier rude man drops and shatters a bottle of wine and Ballerina remarks that the scene is intoxicating.
The date is here and Min Young readies Glasses Guy to go for it, giving him a "fighting" cheer. She's adorable.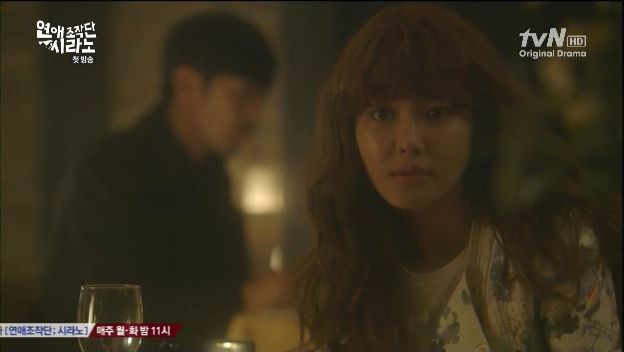 We see a man also observing this date, and its Seo Byung Hoon, owner and operator of Cyrano Dating Agency, and the rude guy who bumped into Min Young at Ballerina's studio. Clearly he's not here just to enjoy the fine dining.
Back to the date, after Glasses Guy confesses to Ballerina and then Ballerina confesses to Sommelier, we see that Cyrano Dating Agency was in fact orchestrating on behalf of Sommelier's own romantic dreams to woo and win the hand of Ballerina. But instead of heartfelt confessions, it's done via secret agent like tactics and maneuvering. Sommelier gets the confession he wants from Ballerina, making her believe she's in charge when really the Cyrano Dating Agency had maneuvered her into making the confession.
Min Young sits with Glasses Guy after the disastrous turn of events and wonders how it all went so wrong. Glasses Guy thanks her for doing this for him, it's allowed him to end his crush on Ballerina for good and move on. He thinks she's a kind and generous person and wishes her well.
Min Young gets a call from her Manager chewing her out for arranging a date between Glasses Guy and Ballerina. She bumps into a van with the door ajar and notices inside is all sorts of high tech surveillance equipment, and in the TV screen is Ballerina from the dinner earlier!
She turns around and sees Moo Jin, another employee of Cyrano Dating Agency. He's about to warn her to be careful but Min Young freaks out and slips and bonks her head on the van, passing out.
Min Young awakens in the headquarters of Cyrano Dating Agency and sees Moo Jin and an even younger employee A-Rang, who welcomes her sweetly.
Min Young sees Byung Hoon and his high tech set up and realizes that they were the cause of Glasses Guy losing his chance with Ballerina, because they were helping Sommelier.
Min Young is furious that they would manipulate people's affections, but Byung Hoon thinks love requires strategy, which is better than Min Young's agency that groups people by classes and then tells them to pick amongst their class. He did so much work to get Ballerina to pay attention to the wine Sommelier poured for her at each of her failed dates, until she started to see him as a warm protecting presence in her life.
Byung Hoon offers Min Young a job since she's about to be unemployed, and sure enough Min Young gets a text from her Manager firing her. Min Young doesn't work this way and huffs off, turning down the job.
At work the next day, Min Young doesn't get fired because Ballerina is giving their agency credit for her successful match with Sommelier. Min Young looks around at the drones working in the office and realizes this also isn't the romantic ideals she believes in. Min Young quits her job and leaves.
Chef Cha Seung Pyo is looking out the window of his restaurant and smiles when he sees Min Young peering into the Cyrano Dating Agency, which is located across the way.
The door to the Agency opens and Min Young scurries away and hides in the restaurant, only to freak out when Seung Pyo talks to her asking what she is doing? He thinks she's a future client of the Agency and tells her to be brave and go in. Min Young says not quite, but then screws up her courage and walks back over.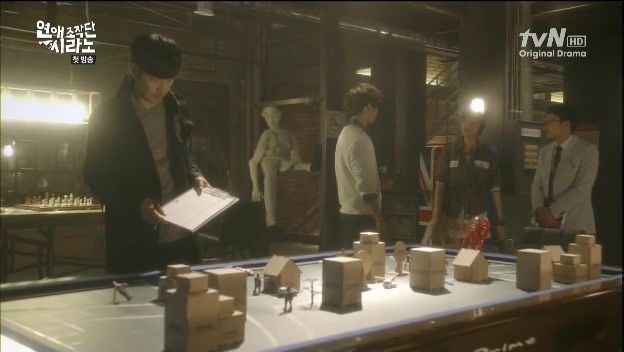 She runs into a guy outside who is a potential client and Min Young acts like an employee and brings him inside. Once inside, Moo Jin and A Rang bring the client over to meet Byung Hoon. Before the client can introduce himself, Byung Hoon gives him a critical once over and correctly identifies him as being a veterinarian.
He asks Vet to explain his love dreams and Vet reveals that he's been frequenting a public library near his clinic for years and has developed a crush the resident Librarian (cameo by Lee Yoon Ji).
Min Young listens to Vet's story and is all starry-eyed at the romantic pining. Vet offers to share his observations of Librarian but Byung Hoon cuts him off and says they will do their own reconnaissance and develop an accurate profile.
Byung Hoon takes Min Young along and they lurk in the library to observe Librarian. She seems capable and invested in her job, getting upset when she notices books with the last page torn out by vandals and wows to track down the miscreant.
Byung Hoon tears out a page from a book and makes Min Young go check it out. When Min Young does so, Byung Hoon walks up behind Librarian and peeks at the items on her desk.
Afterwards Byung Hoon asks Min Young for her take on Librarian, and Min Young's impression is that Librarian is passionate about her job and very protective of her books. Byung Hoon tsk tsks at how far off the mark she is – Librarian is actually sick of her mundane routine and being very into her work is a way to get by, she's into tracking down the vandal of the books not because she loves the books but because she's secretly a detective mystery buff. On her desk are notes about attending detective mystery talks and when the next detective mystery book will be published.
Byung Hoon goes back to the Agency and declares they are turning this job down. He doesn't want to accept a job where the success rate is so low, and Vet is too boring and ordinary for Librarian to fall for. Suddenly two guys arrive and turns out they are loan sharks and they drag Byung Hoon to the roof and dangle him over the edge to pay up. Byung Hoon has no choice but to accept Vet's job to make money to pay some of the loan back.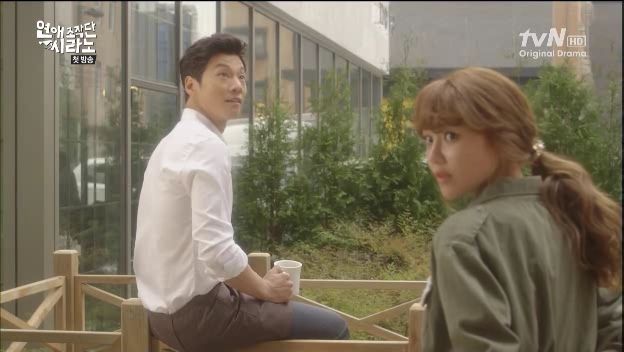 Min Young, Moo Jin, and A Rang stand in the courtyard looking up at Byung Hoon getting tormented by the loan sharks, and Chef Seung Pyo comes out and joins in the chat session. He learns Min Young joined the Agency and wishes her success.
Byung Hoon's plan to get Librarian to fall for Vet is to transform Vet into someone mysterious thereby getting her attention. Agency gets to work and on Librarian's commute to work one morning, they make her miss her usual train and then Vet walks up to the platform wearing a trenchcoat and a hat. Librarian's interest is indeed piqued.
Suddenly the two loan sharks arrive to play gangsters as they loudly walk past Librarian looking for guy in trenchcoat. Librarian rushes behind them to warn Vet. Min Young has to spring into action and distract two police officers by pretending to faint on the platform, so that Librarian cannot ask for their help and ruin their plans.
Librarian finds Vet and they run away from the gangsters. Vet shoves Librarian into a train but he stays on the platform, thereby making their parting very dramatic.
After the train pulls away from the station, the gang all gather to declare today's operation Mysterious First Impression a success. Suddenly the train pulls into the opposite platform and Librarian gets out and her return was not in Byung Hoon's calculations.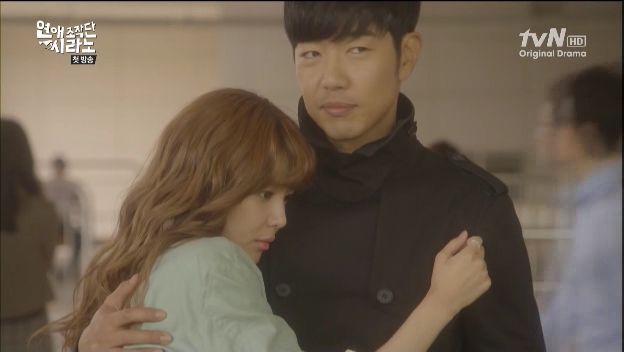 The gang quickly disperses and Min Young and Byung Hoon walk off together. Suddenly Librarian walks by as she looks around for the man in the trenchcoat so Byung Hoon pulls Min Young into his arms to pretend to be lovers thereby shielding their faces from Librarian. If she sees them then they don't have anonymity for the rest of the operation.
Min Young looks very affected and Byung Hoon teases her about it. She pushes him away once Librarian walks off, when suddenly she almost falls backward and Byung Hoon pulls her back to safety and into his arms again.
Thoughts of Mine:
Isn't this drama cute? I love the breezy vibe, the movie-quality directing and editing with a nice burnished veneer, and how the story is unfolding without a lot of exposition and treating the viewers like grade-schoolers. Characters have personalities without veering into the caricature (for now) and the past of everyone isn't paraded around and will instead surely be revealed in due course. The string of great cameo appearances as clients of the Agency is tons of fun but doesn't overwhelm the show, working because it's not some sort of in-joke (like Lee Seung Gi showing up in Best Love) but is instead a sweet gesture from famous faces doing something fun for the audience. This drama is thus far much more interesting as a visual feast to digest not what is happening (which is admittedly predictable and not all that deep), but instead like a lovely dish to be savored the way it's meant to be, as a cohesive and entertaining rom-com with lots of sensibility.