This might be one of the most star-packed K-movie premieres I've seen in a long time, which goes to show that Kim Soo Hyun's star is incredibly high and his agency Key East Entertainment has lots and lots of A-list stars under founder Bae Yong Joon's vest since everyone was trotted out for this premiere to support Kim Soo Hyun. I won't even bother to list the names of the attendees but check out the tags below to see if your favorite star showed up. The premiere is for the upcoming half slap-stick/half action spy movie Secretly, Greatly based on a webtoon called Covertly about three North Korean trained spies who reside in South Korea under assumed identities of the village idiot (Kim Soo Hyun), a high school student (Lee Hyun Woo), and an aspiring crappy rock star (Park Ki Woong). They despair of ever being called into duty until a truly covert operation requires all three to band together and kick into action.
The long trailer is out and it looks pretty neat, equal parts flower boy ogling, silly undercover hijinks, and finally a thrilling spy military caper to top it off. I love the main three cast since all three guys are adorable and can act. Earlier this year Kim Soo Hyun was rumored to be back in K-drama land after this movie hits theaters and the proposed drama was the medical-themed Green Surgical Knife, which has know confirmed Joo Won as the lead so chances are Kim Soo Hyun won't be back on television until year end if at all this year. This movie seems to be tracking well on audience interest with a first week of June premiere date should do well to start off the Summer box office in Korea. I only wished Kim Soo Hyun wore better fitting pants to his own movie premiere and also some shoes that don't look like my grandpa's beach sandals. Check out the star walk and the movie trailer below.
Choi Kang Hee. She must really love New York.
Im Soo Jung. So washed out and bland. And "mom shorts"? You can do so much better, Im Soo Jung.
Bae Yong Joon. This man has officially turned the corner into middle-aged ahjusshi forever. With a whiff of ahjumma tossed in.
Jung Ryeo Won. Lovely, simple and classy.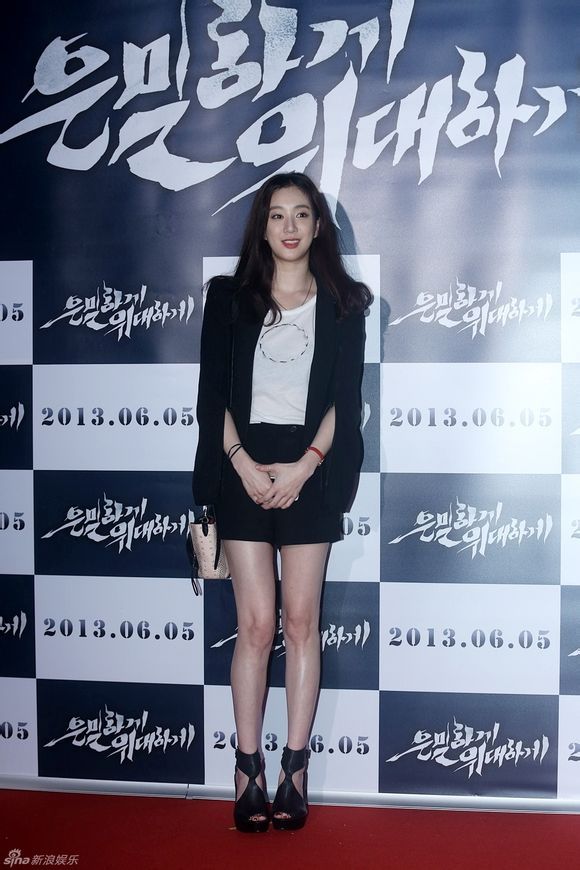 Kim Kang Woo. Is he colorblind, because that is some hot mess he's got on from head-to-toe.
Jo Jung Seok. Such a cute nerd.
Kim Hyun Joong. Not feeling the hair, the weird palazzo pants, and the electric blue suede loafers.
Park Ji Bin. Okay, this boy is growing up way too fast and much too good looking for his own good.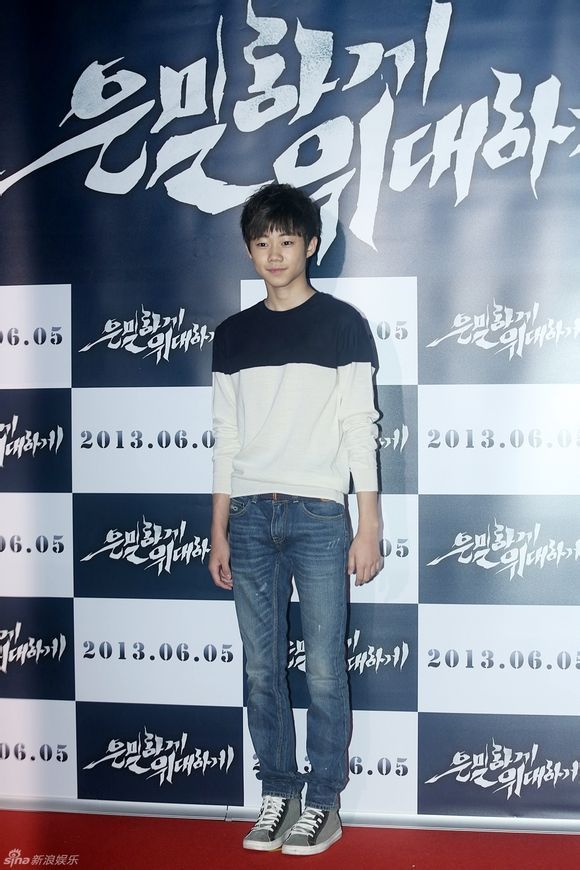 Kim Yoo Jung. Someone is officially a little lady now.
Yeo Jin Goo. He better watch out, both Park Ji Bin and Park Gun Tae are hot on his heels for top-dog amongst the rising young male actors.
Song Joong Ki. Are you auditioning for the joker? Want everyone to ask you a question? Please explain that sweater to me, Joong Ki, I beg of you.
Jung Il Woo. He's like the all-black version of Jo Jung Seok's cool nerd look. I approve.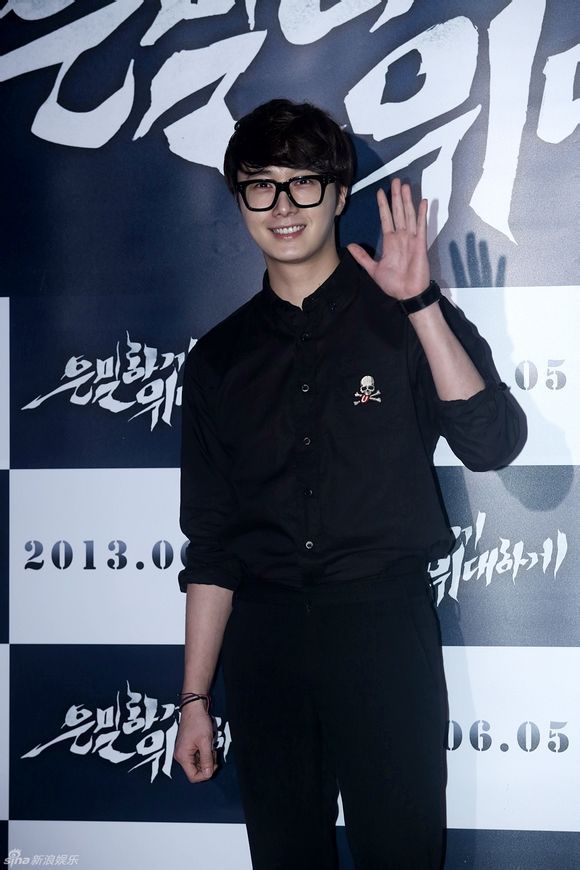 Han Ga In. She's all good if she takes off that blanket draped over her.
Cha Tae Hyun, Im Joo Hwan, and Song Jong Ho. That's a whole lotta bromance going on there.
Lee Yo Won. Nice to see her out and about as her new drama Empire of Gold starts filming.
Suzy. Is anyone surprised she found time to attend her Soo Hyun oppa's movie premiere.
Min Ho. That's a whole lotta sexy going on up there.
Kim Sae Ron. The dress is very busy but she pulls if off with her youth and the stylish shoes.
Eom Ki Joon and Lee Yoon Ji. Kyaa, its Dream High's other cute adult couple. Or I could have put Yoon Ji with Jo Jung Seok and revisit the doomed romance from The King 2 Hearts.
Joo Won. Looking good and comfortable.
The cast of the movie Secretly, Greatly.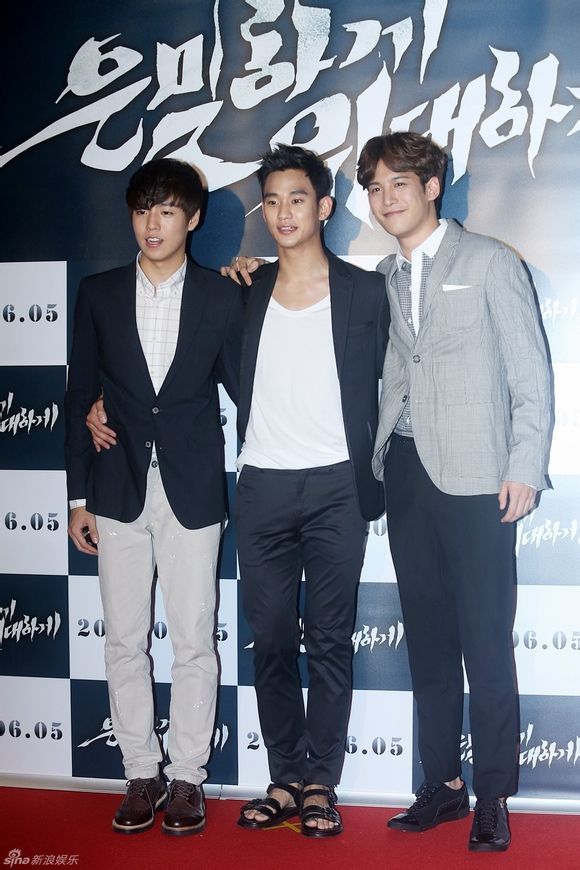 Trailer for Secretly, Greatly (English subbed):