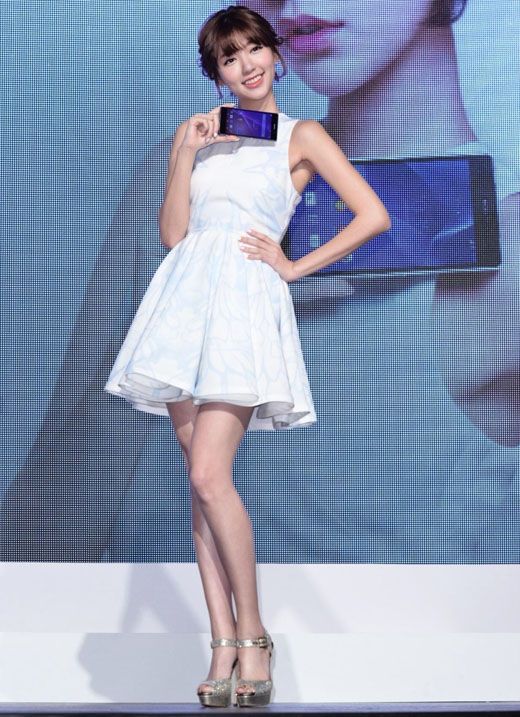 It's finally here, confirmation as to the end of In A Good Way. The wonderful breezy Friday night TW-drama is ending in the end of April or beginning of May and will be following by yet another SETTV stock idol drama that I will probably end up watching anyway. Yeah, I'm predictable and easy like that. It doesn't hurt that it'll start two actors I enjoy watching even if neither are favorites of mine. In a funny twist of being off my a mere month, after Puff Guo had to pass on her reunion Sunday night idol drama with Aaron Yan called Fall in Love with Me (and was replaced by her Dream Girls group mate Tia Li), she's taking on the leading role in the upcoming Friday night bickering enemies fall in love drama called Love Meets Cupid. That is actually the literal translation of the Chinese drama title of 愛情遇見邱比特 which isn't a bad drama title all things considering. I've just seen so much worse this one actually sounds relatively unique.
Her male lead will be tall and effervescent Liu Yi Hao, who I swear does not ever have a bad day in his life. He has a bad hair day every day, but the man was born to shine rainbows and smiles on everyone's lives. Last year two of the Taiwan dramas I watched to the end were his dramas, namely the lovely Amour et Patisserie with Sandrine Pinna and the frustrating IUUI with Chloe Wang. Neither made me want to write about it but both are worth a watch, and Liu Yi Hao is reliably good as he's gotten these days. I think Liu Yi Hao and Puff would be a great refreshing pairing, and immediately Love Meets Cupid vaults over Fall in Love with Me in terms of how much I want to watch it because collectively Puff and Liu Yi Yao are way better actors than Tia and Aaron. The drama starts filming in April which is just in time for Puff to wrap her We Got Married Global Edition season 2 stint with Heechul. Girl's career is on fire and I like her enough to wish her well in picking projects that capitalize on her strong suits.
Puff and Liu Yi Hao actually have a minor but memorable working together experience at last year's Golden Bell Awards where they did a skit onstage. Cute and showed their immediate chemistry, which bodes well for Love Meets Cupid. The bare bones synopsis of Love Meets Cupid is set in the restaurant industry with Puff playing a restaurant manager and Liu Yi Hao is the newly arrived Michelin-trained chef from France and they immediate butt heads before falling in love.