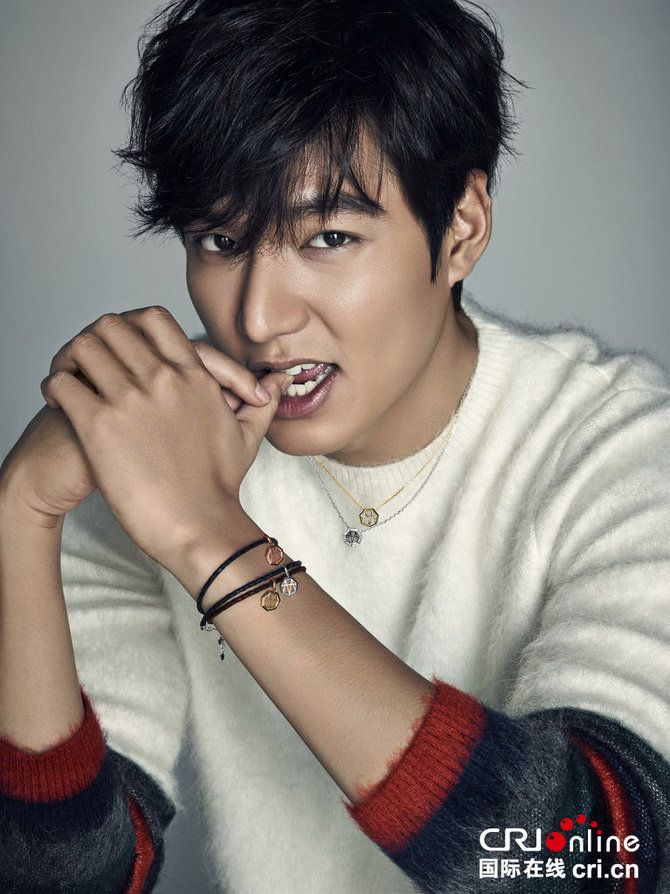 Raise your hand if you like the latest CF picture above from current hot property in Greater China that is Lee Min Ho? I do, I really do love it! It's like FINALLY Lee Min Ho does a CF where he's actually mesmerizing in a still. Almost everything coming from him lately is just dull as beans, and he gets by because he's so damn ridiculously handsome and tall that his natural assets are enough to satisfy the masses.
Can you guys tell from the picture what wares he's hawking, or is that smirk in his eyes and the thumb caught between his teeth enough to blind the eye to anything else other than the long overdue smolder from him. He's actually the newest spokesmodel for the Hong Kong mass market jewelry chain Chow Tai Fook, a brand that is basically in every major shopping mall in the city and elsewhere in Asia. The pieces he's wearing are quite delicate and lovely, a bit too small for his frame actually but is counterbalanced by Lee Min Ho bringing some heat finally.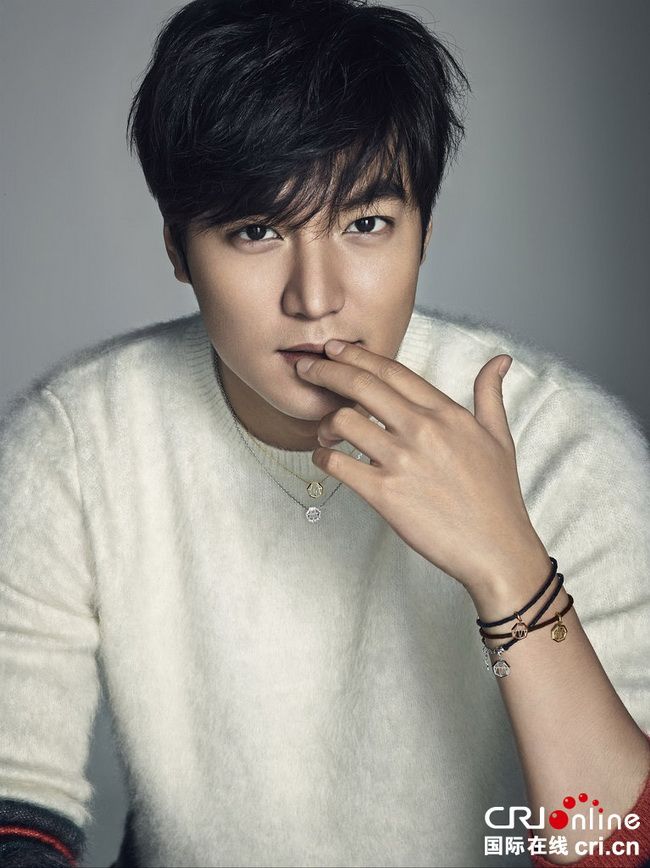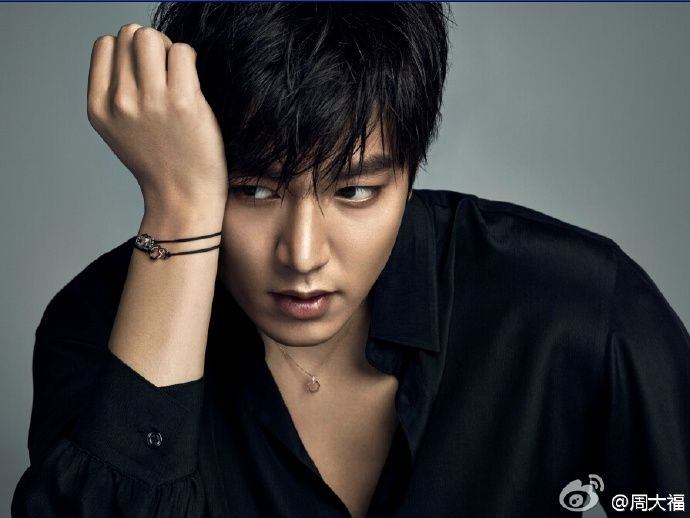 I really like that he's finally looking alive again in these stills but I'm not blind to the fact that he's wearing enough makeup for a Kabuki troop and there is so much unnecessary photo shop going on. The C-media is still enjoying ribbing him for being a bit bloated recently, teasing that Lee Min Ho is back to being a flower boy again in these pictures after flirting with going ahjusshi.