Real life good friends Lee Soo Hyuk and Kim Young Kwang have basically the exact same career trajectory. Both are models turned actors and currently reside comfortably in second lead territory in dramas and supporting roles in movies. That's not a bad place to be, but if they aspire to reach higher then both need to look no further than to catch up to Kim Woo Bin, who owns the pinnacle of model-turned-actor success stories, and probably is the tallest and oddest looking one out of the lot.
I've watched enough Lee Soo Hyuk and Kim Young Kwang roles to find both talented enough to merit continued acting roles, but neither has the "It" factor that made me gaga over Kim Woo Bin. With that said, all talented actors and actresses are forever one breakout role away from vaulting to the next level so who's to say 2015 or beyond won't be their year. Marie Claire Korea kindly sent the buddies off to Hawaii for a vacation/photo shoot that doubles the eye candy and makes good use of the pretty locale. I think I hear Hawaii calling me this summer, heh.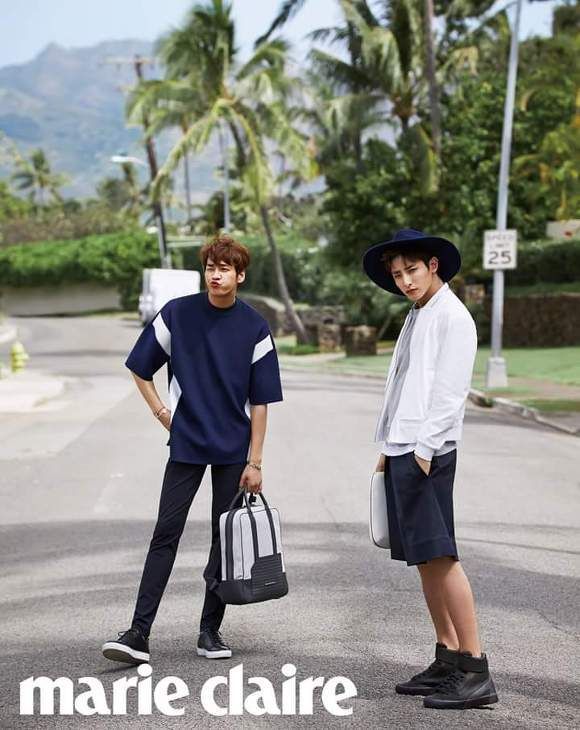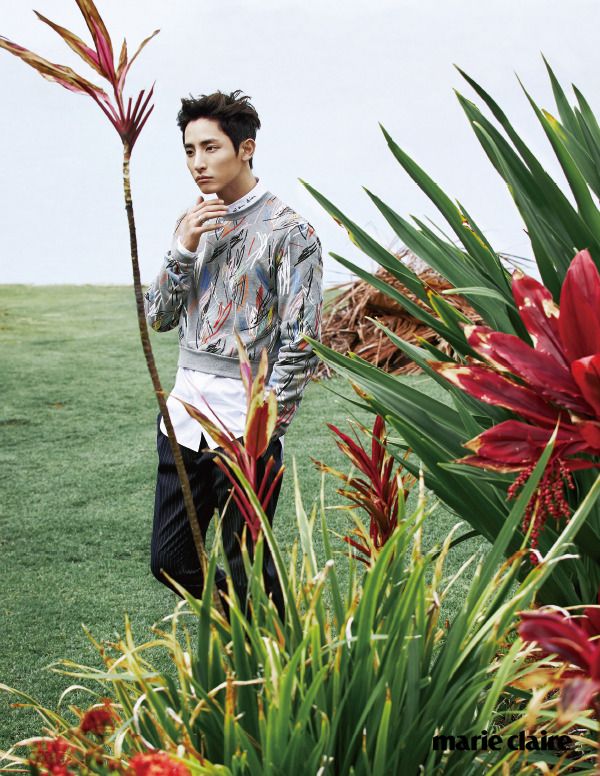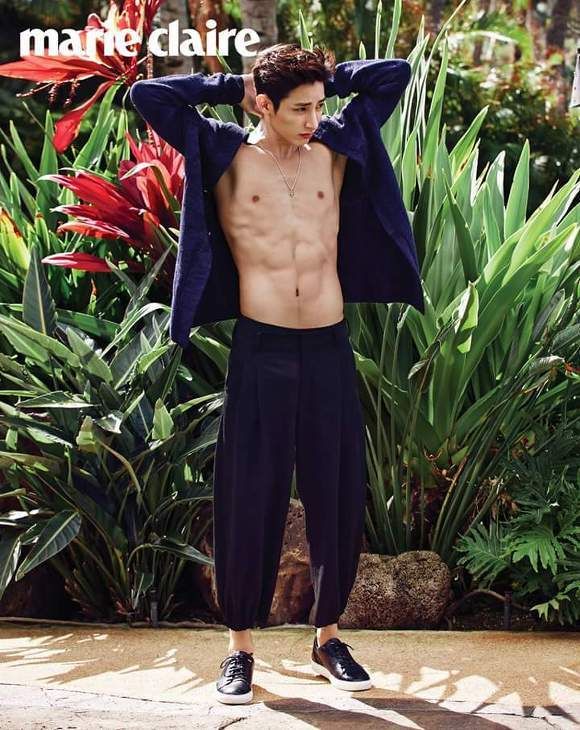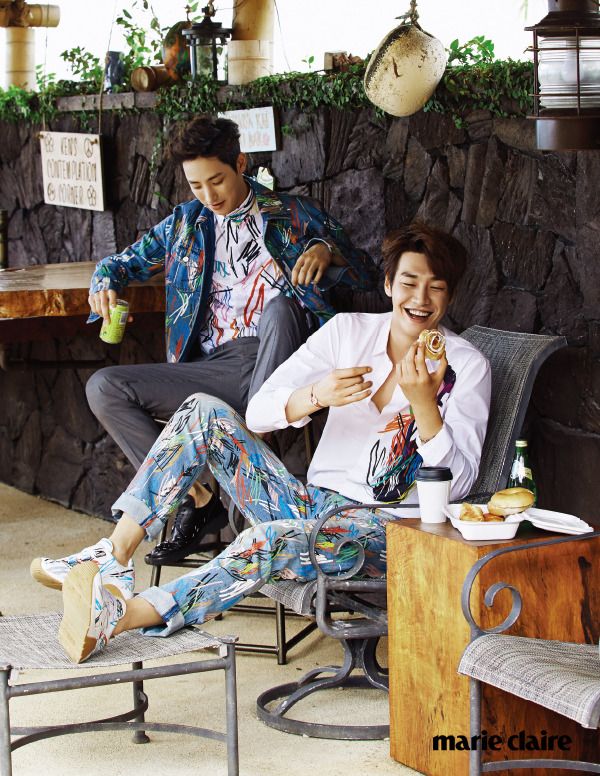 What makes any model truly earn their modeling stripes is wearing even the weirdest fashion threads and making it look effortlessly cool in a "whatever" sort of way. Like these two guys pull off with ease and aplomb.