This is most excellent casting news, and certainly is a step in the right direction for me in setting the stage for Rain to comeback in a drama worth his while. Kang Sora has been confirmed as his leading lady in upcoming 2016 drama Goodbye My Beloved One. It's the K-drama adaptation of a well known Japanese novel about a deceased man who gets a second chance soul swap to finish some unfinished business.
It's nothing novel or groundbreaking in narrative conceit, but at least hews close to the warm and fuzzy humanistic story than trying for makjang lures. I already thought Rain chose wisely when he was confirmed for this drama's leading man, but to have Kang Sora join him feels like an extra layer of validating. She is a fantastic leading actress even if I've loved and hated some of her past roles equally, but always she's never been anything but a very charismatic onscreen presence for me. I totally approve of her being Rain's leading lady!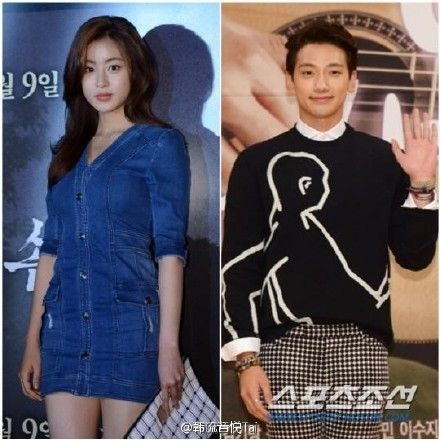 I feel like Rain and Kang Sora share the same trait in that their acting talents live and die by the characters each is saddled with. They can't transcend a poorly written character, as evidenced by Dr. Stranger and My Lovely Girl, but in the right role such as Misaeng and Sang Doo, Let's Go to School, they are phenomenal. I'm actually highly optimistic about this one.