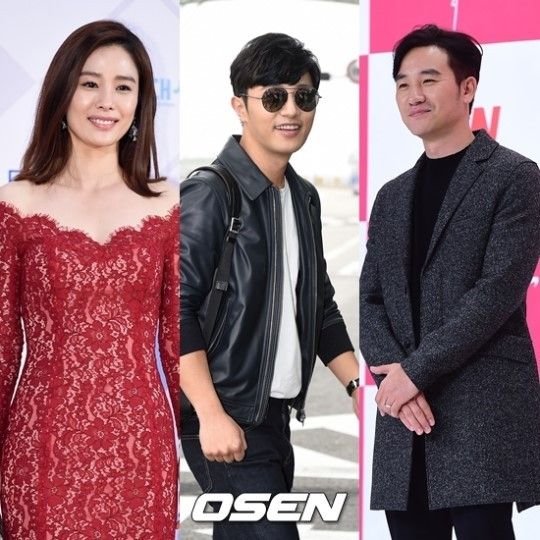 It's ironic that age appropriate casting news for an upcoming K-drama would come out at the same time that the K-media is taking note of all the recent age inexplicable drama pairings, as well as another drama casting the same week where a nearly thirty year old is playing a high school student opposite a real life high school aged actress. SBS is shelving male revenge drama Deal for the time being and in its place comes Wanted, which looks mighty promising right off the bat with three excellent choices being touted for the leads.
Kim Hyun Joo is in talks for the female lead, an actress forced to play a sinister reality show to rescue her kidnapped son. Jin Goo has received an offer to play the dogged detective that assists her during the ordeal. And Uhm Tae Woong rounds out the leads as a variety show PD forced to keep things running. None of the three are confirmed yet but on the hope alone I'm going to have to say a booyah along with a please make it happen fist bump. The concept sounds a lot like a derivative of another SBS drama God's Gift: 14 Days, and as long as neither male leads gets randomly offed by the end then it's all good with me for a second go around.

Directing is the PD behind Divorce Lawyers in Love and 49 Days, while writing is newbie Han Ji Wan, but at least is not GG:14D writer Choi Ran since I don't want to see the same writer tackling similar source material. Wanted starts filming shortly to follow Entertainer on SBS Wed-Thurs.