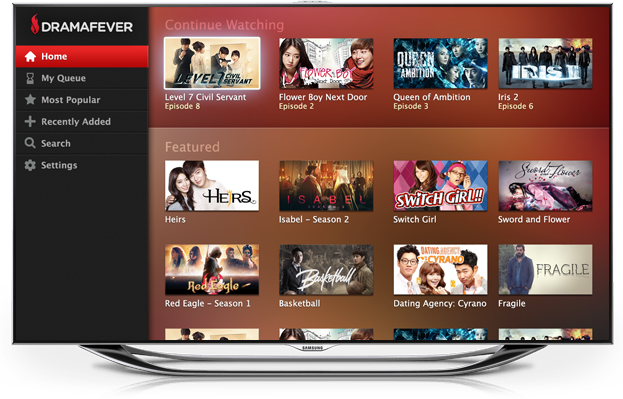 For the last few years I've felt an end of an era is coming premonition, as domestic ratings for K-dramas kept on falling 6 years straight and the original K-drama fanatics during the early Hallyu era all dissipated as excitement seemed to slack. But the international viewers seemingly grew as K-dramas mainstreamed due to the official licensing at streaming sites starting with the progenitor Dramafever and its fan cousin Viki. Later on the broader platforms Hulu and Netflix also added K-dramas to its catalog and it seemed the world outside of Asian countries started watching addicting K-dramas.
Sadly a slice of that pie got smaller today with the abrupt and complete shutdown of OG K-drama streaming site Dramafever, which was launched in 2009, sold to Softbank, and then sold to Warner Bros. WB announced the shutdown immediately along with plans to integrate all its catalog of streaming shows into a new HBO-anchored streaming site, which probably means K-dramas and other dramas carried by Dramafever will end up there. I'm still sad that the OG DF site is gone just like that, and with it a slice of history I lived through alongside. Current subscribers of DF will get a refund on their subscription but not a patch for the wistfulness of longing for an era that has passed.
I started watching K-dramas before Dramafever arrived to offer officially licensed and subtitled shows, and back then the drama watching crew was tight knit and everyone knew all the major fans and sites.
As of today I truly miss so many gathering places and friends who have moved on:
WITHS2
Aja-aja
Dramabeans insightful recaps
Girlfriday's witty recaps
Kaedejun and Gummimochi with their DF scoops
Thundie with her warmth like a den mama
Daheefanel with her critical eye
Langdon813 my unni
The Incomparable Mr. X
OG OT girls like Sere and Kender and of course the man of the drama house Samsooki
and countless more funny/charming/interesting drama kindred spirits that I can't remember off the top of my head.
Thank you DF and everyone who loved and continues to love K-dramas. What are your Dramafever and/or greater K-drama memories?