As the title clearly indicates, this is a companion piece to the post I did about the memorable and heart-warming parental figures in K-dramas. This was ordered by His Baejesty suggested by Thundie. When I first started watching K-dramas, it was actually the hateful and manipulative parental figures that really stood out. I think the early Hallyu dramas really enjoyed using crappy parents to create roadblocks for our OTP.
This trend seems to have waned considerably in the recent years. It's fitting that I started on a positive note, to salute the wonderful parents and grandparents that have touched my heart, before moving on to the despicable and selfish parents that I want to skin alive and roast their hearts on a turning spit.
Now don't go thinking I'm a bloodthirsty wench. I'm really a big giant marshmallow, except when it comes to the mistreatment of children, and especially when such mistreatment happens at the hands of the parents. Parents are supposed to take care of their children, and when the abuse happens at the hands of the caregiver, it hits a raw nerve in me, turning me batshit insane with fury (ockoala, Mad!).
The one silver lining when I was compiling this list is that all the horrible parents are drawn in such crude, ridiculous levels of evil that it renders their machinations cartoonish, if not outright unrealistic. Nonetheless, they pissed me off to no end, and I wish a Gumiho would come and eat each of their liver. Please be reminded that this list does not include bad "people" in K-dramas, but bad "parental figures."
These Hall-of-Fame shitty parents are placed in no particular order (it's a waste of time to do side-by-side comparisons to determine degree of crappy parenting). I am, however, 100% sure this list is not exhaustive in the least. But at least this list is gender neutral and equally represented by both genders.
The Hall of Ignominy:
Choi Il Hwa as BB in City Hall – This is a bad man, and an even worse excuse for a father. He combines the two traits in this drama to force his illegitimate son to do his bidding and pollute an entire city for his political gain. He gets bitch-slapped by his son, who turns out to be every bit as cunning as his father.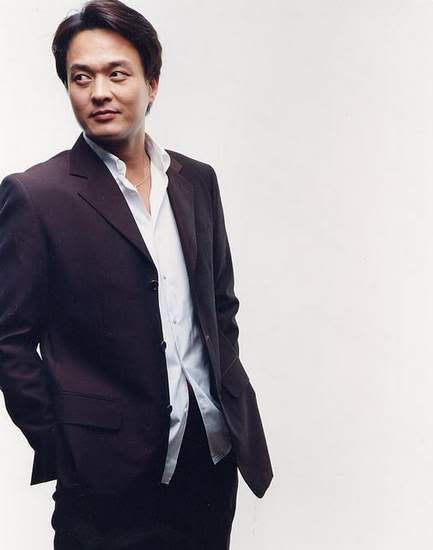 Jo Min Ki as Shin Tae Hwan in East of Eden – He forcefully aborted the love child his mistress was carrying. 'Nuff said! Actually, he went on to be a spectacularly shitty dad to both the son of his enemy that he unknowingly raised and his real son that later came back to his side. I think he may have been too busy plotting world domination to take parenting seriously.
Lee Mi Sook as Wang Ja Shi, Second Queen of Nakrang and Moon Seung Goon as King Daemushin in Jamyungo – Wow, two world-class shitty parents in one drama. Both went on to mind-screw their respective kids so bad the entire second generation went to hell in a handbasket because everyone was so traumatized. [Actually, there is a third crappy parent in this drama, King Daemushin's wife, step-mother to Prince Hodong, who spends the entire drama trying to assassinate him, no shit.]
Kim Mi Sook as Baek Sung Hee in Shining Inheritance – She is only the second most evil of the evil-stepmothers in a K-drama. All she cares about is money, security, and the happiness of her daughter. All are perfectly understandable, if only she didn't abandon an autistic teenager and kick a step-daughter out on the street in her quest for the above.
Lee Hui Hyang as Tae Mira in Stairway to Heaven – THE, I repeat, THE single most evil step-mother in all of K-drama. It's like the writers threw every evil step-mother stereotype at her and she ran with it. As much as I hated her, she made this piece of crap drama fun while everyone else was moping, crying and Kim Tae Hee's eyes looked like it was about to bug out in every scene.
The Troll Parents of Jung Jae Min in What Happened in Bali – Troll mommy both coddles and emasculates her son. Troll daddy just beats him with a golf club. How can anyone hate Jo In Sung's character in WHIB knowing the dysfunctional hell he grew up in.
Jo Min Soo as Cha Chun Hee in Will It Snow For Christmas? – When being a selfish person pays you back via karma on your kid. She's really the kid in the relationship, while her son becomes the parent. So sad and unfair.
Song Ok Sook as Jung Sang/Min Hyung's mother in Winter Sonata – She's an evil pianist. Who tells lie after lie to manipulate her son, and screw with everyone's mind.
Please feel free to share some horrific K-drama parental figures with me. As much as we hate these parents, the drama sure wouldn't have worked without their machinations and evil-ways.