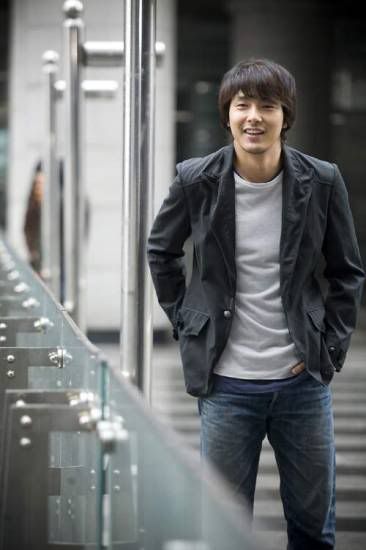 (In Story of a Man)
Sometimes it hurts so much, even when its so disconnected from your real life. It still hurts so much. And you have so much you want to say, and you don't know who to say it to. I think writing it down will be my tribute to Park Yong Ha, who passed away today at too young an age, with too much potential and possibilities ahead of him.
(Bickering with his OTP Song Yoon Ah in On Air)
His was not a passing that bespoke of a future riddled with no hope, except perhaps in his own mind and his own heart. He was a wonderful actor. He had subtlety. He had gentleness when needed, grit when required. He imparted in every role I watched him in that he was a decent person, inside and in real life. It came through on camera, in every role he played.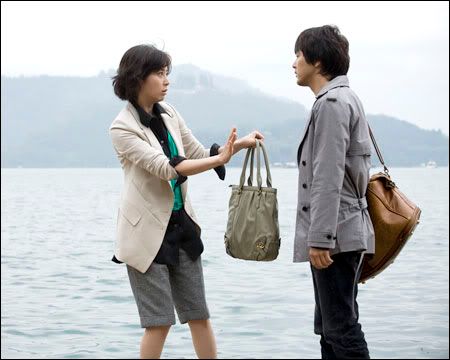 (From On Air, he's a director who is about to toss his uptight screenwriter in the water, the dawn of a romance)
I detested his character in Winter Sonata, not because he wasn't a wonderful boyfriend, but because he seemed so depressed and weak-willed. But I always liked him as an actor. And the like turned to love when I watched him in On Air. The drama was all-over-the-place, with patches of brilliance tempered by some thoroughly shrill characters. But he was steadfast and sure, like a solid edifice in a bobbling ship. On Air is also the happiest drama I have seen of his (he gets the girl and the happily ever after!).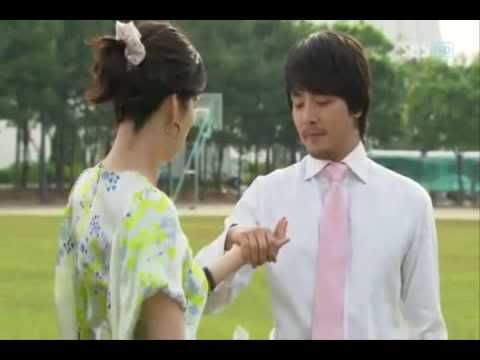 (Walking towards their happily ever after in On Air)
After On Air, I even dug out his ancient drama Loving You, which he co-starred with then girlfriend Eugene. The drama was dreadful, but he was still a treat to watch. It's moot to discuss how utterly satisfied I was that he was cast as the lead in the K-drama remake of one of my favorite movies ever, Comrades, A Love Story. I wish that those of you who haven't watched a Park Yong Ha drama check one out. Forget the story, just watch his performance. I guarantee you'll like him.
(A wonderful kiss – at a bookstore, natch – as romantic as it gets)
I love Park Yong Ha the actor without even having watching his undisputed best work to-date, Story of a Man. I was planning to watch it, and it's heartbreaking to think that it would be in memoriam of him. Park Yong Ha was a treat to watch, and I will sorely sorely miss him. The ifs and buts are for others to ponder, I merely hope that he is at peace. I will treasure his legacy of works, and salute his talent each time I watch or re-watch them.