It recently dawned on me that I've been blogging away (randomly) without once honoring the drama that transformed me from a passive watcher to an active discussion participant.
A year ago, I would have done ten successive posts about this drama. Alas, I think I overdid the love and backed off lest people started to think I was a crazy freak. By jove, it has been too long, I think I'm ready to talk about City Hall.
City Hall is my undisputed favorite drama of 2009. It's going to be a cold day in hell before it falls off my top 10 list in any way shape or form. But what I want to discuss about this drama is to hold it up as my Whoa Drama.
What is a Whoa Drama, you ask? A Whoa Drama is that one drama where as you are watching it, your mind continues to be blown as you start to see K-dramas in a hitherto different light.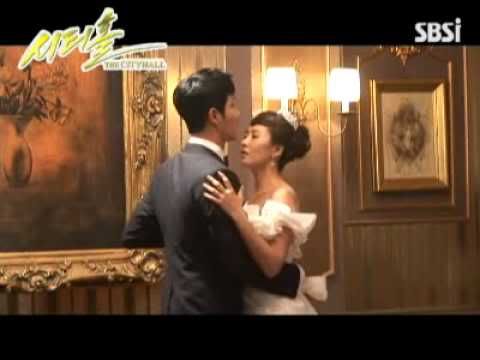 You love what you are seeing, and with each successive episode you love it even more. Afterwards, you can't do anything more than to think about it all day long. And it may or may not spur you to delurk on a forum or call everyone you know to make them watch it so you can talk about it with them.
Maybe at that time you think you are watching the best thing ever committed to small screen, and later you concede maybe it wasn't, but at the end of the day, you simply loved it more than you recollect loving anything you've watched.
City Hall is my Whoa Drama – it changed for me the perception of what a K-drama could deliver that I craved (a mature, sexy romance in a feel-good story with fantastic actors).
I had watched over a dozen dramas by the time I started watching City Hall, but it was City Hall that taught me to pay attention to all the details and inspired me to critically analyze my dramas (or at least attempt to).
I love City Hall to bits, and someday I will do a proper review of it. For now, this is my shameless attempt to feature a post on City Hall and share some gorgeous screen caps of my favorite drama couple of all time – Kim Sun Ah and Cha Seung Won.
I loved their chemistry, I loved their development as a couple, and their happy ending literally made me so happy I think I floated around for weeks on end, having their fictional bliss blend into my real world. If that is not a Whoa moment, then I don't know what else is?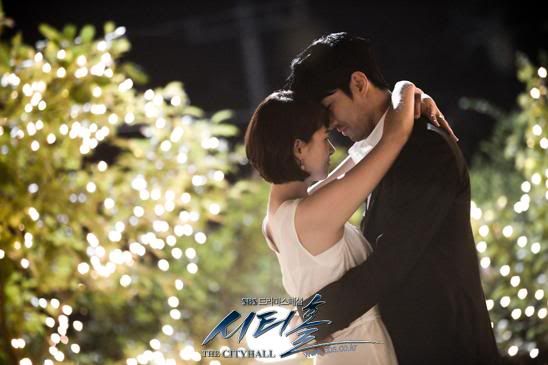 With that said, what is your Whoa Drama?