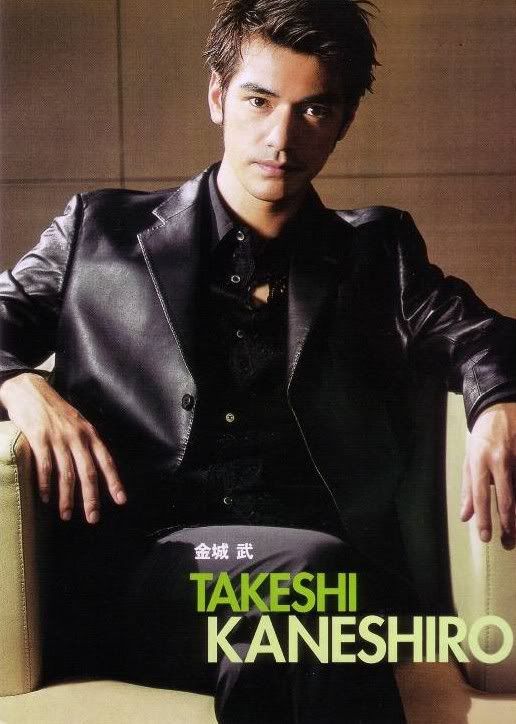 Takeshi Kaneshiro is someone I have followed since he entered the entertainment industry in 1992. I was in high school then, and any newly minted Taiwan pop idol was bound to be an object of curiosity. This is the cover art from his first album.
I quickly dismissed Takeshi. Well, frankly, because he couldn't sing a note worth his life. Takeshi debuted as a singer, and lordy was he terrible. I say this tongue-in-cheek because he knew he was terrible as well, and he would smile in his cute little boy way and we'd all go awwwww.
There was no market for Taiwan acting idols back then, so he had to pay his dues in the pop market first. Thankfully, for us and for him, Takeshi quickly got his ticket into the acting world, and left his first calling behind. But there remains a treasure trove of horrifically hilarious music videos of his pop idol days.
I have unearthed his very first single for your enjoyment, Night Heartbreaking. The music video also stars Charlie Yeung at her most Charlie-state of being. Who is Charlie Yeung, some of you may ask? Charlie is the equivalent of a Julia Ormond or a Claire Forlani or a Gretchen Mol. Do you remember these ladies?
http://www.youtube.com/watch?v=5VtISFeByLs
Yes, they were all former anointed Hollywood It Girls that came and went. Charlie was undisputedly the most popular Hong Kong actress for a short few years in the mid-90s. She got her big debut starring in the movie Ashes of Time, Wong Kar Wei's attempt at meta-wuxia. In that respect, Takeshi landed himself a pretty sweet leading lady for his music video frolicking at the beach.
Now, I present this video not as a diss of Takeshi, who has actually proven himself to be a good actor with great role selection. I still contend he was miscast as Zhuge Liang in Red Cliff, but he acquitted himself as best he could, and I appreciate that.
Takeshi is now a bona fide movie star, heartthrob, and qualified actor. I thought we can take a trip down memory lane to see his genesis from that (above) to this (below). Boy done grow up good, is all I have to say.