Ariel's pictorial from England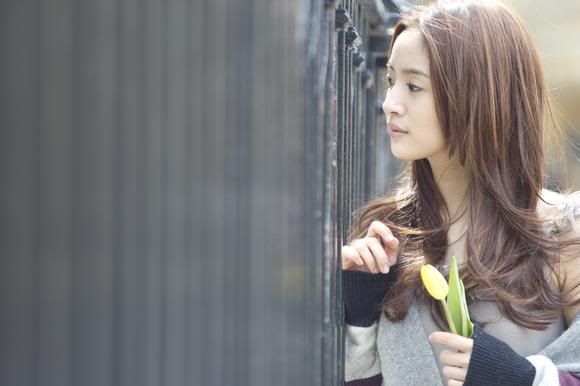 Ariel Lin just released an photo pictorial album chronicling her recent trip to England. Most of the scenes are shot in and around London and Cambridge. Ariel is so puuurty, sigh. One of my favorites actresses in quite possibly my favorite country, I am tickled pink with delight! (Now if only she had gone to Oxford instead, I would be tickled pinker with delight).
The title of the pictorial book is A Wonderful Voyage. Apparently Ariel was hit on A LOT by British blokes left and right when she was traveling. Anyone surprised by that? She said that she really longed to visit England and was able to combine pleasure and work into this trip. She's such a workaholic, but we're the beneficiaries of her hard work ethics, no?
Ariel also released a music video for a single she recorded just for this trip. To be honest, Ariel is not cut out to be a songstress, she has a very reedy and weak voice. However, the song is cute, and she doesn't butcher it, so it's also a win in my book. The MV was filmed concurrently with the pictorial book.
MV for Let's Fall in Love When the Flowers Bloom

Now when is Ariel coming back to the small screen? The TW-drama adaptation of Skip Beat has been languishing without any forward momentum. I hope she goes ahead and takes another project soon. I miss Ariel and her lovely spot-on acting.