A bunch of new Taiwan dramas have or are about to commence filming, and the networks trotted out their stars to promote said dramas at the Taipei Television Festival.
GTV brought out Park Shin Hye and George Hu, stars of the upcoming live-action drama adaptation of the manga Hayate the Combat Butler. Filming commences in October, and Park Shin Hye will be living in Taiwan for the next few months as she films this drama. She mentioned that it feels like she's filming the sequel to You're Beautiful, since she gets to act with a group of good-looking young men.
SETTV has X Channel on the horizon, starring Joe Cheng and Amber Kuo. The two stars did not make the promotional tour since they are filming the drama as we speak. I cannot wait!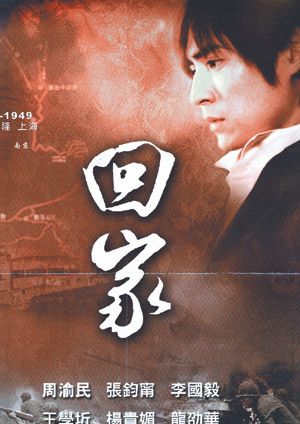 Finally, saving the best for last, Vic Zhou (Zai Zai) is making his long-awaited return to television with his starring role in Coming Home (fka Pacific Steamer 1949), a period drama set in Taiwan and China in the waning years of World War II.
Zai Zai plays a Taiwanese doctor educated by the Japanese and forced to be the medic for the Japanese army. The story takes Zai Zai from Taiwan to Shanghai, and back to Taiwan on that fateful Pacific Steamer (one of the last to leave China before the communists took over and closed the sea lanes) which crossed the strait in 1949 and sank.
Starring with Zai Zai is the who's who of venerable Taiwan old-school elder statesman actors, plus his co-star from Black & White, Janine Chang. Folks are saying that Janine and Zai Zai bolted B&W the movie to "come home", but Janine has been honest in saying that she was willing and happy to do the B&W movie, but in the end her role didn't exist in the final script.
These are some interesting TW dramas in the pipeline, and I'll keep everyone abreast of any new developments. Oh, and there is one more upcoming drama, but it is giving me a brain melt moment, so I really don't want to talk about it. But in fairness I shall. Another Korean actress is coming to do a TW drama. Gu Hye Sun is doing a live-action adaptation of Zettai Kareshi (Absolute Boyfriend) with Wu Zun. Just….make your own joke about this, okay? Trust me, the jokes write themselves.
[Edit: I totally totally forgot about Material Queen, the drama which Jerry Yan had to drop out of, and Vanness Wu took over. I have like zero interest in it so have no clue what it is about, only that the leading actress is Lynn Xiong.]