One of the more higher profile Taiwan dramas of 2010 has passed the mid-way mark in its airing. Zhong Wu Yen aired episode 11 yesterday, and whether the drama ends up being 14, 17, or 21 episodes (TW dramas lengths are notoriously hard to pinpoint), it has aired more than enough for me to make a substantive assessment of its merits.
I wrote about ZWY when it first aired, and discussed how the first episode was much better than I expected. It had glimpses of subtlety and maturity, whimsy and levity. I was intrigued, so I did indeed keep watching. While episode 1 was enjoyable, episodes 2 and 3 almost tanked my enjoyment. I really didn't like those set-up episodes, and almost broke up with ZWY.
I'm glad I gave it a few more episodes, because starting from episode 4 the drama took off and found its footing. Episode 6 was great, and every subsequent episode has only gotten better. If I had to choose, I would always prefer my dramas to start off shaky and get progressively better, as opposed to the other scenario.
Watching ZWY, I have a huge raging case of second lead love. I positively adore Chris Wu, both his character and his performance. Nevermind that lead Ming Dao has always been a favorite TW leading man of mine. In ZWY, it's Chris that owns my heart and loyalty. However, kudos to Ming Dao for taking a very unlikeable character and running with it, making his gradual transformation from clueless douchebag into thoughtful young man believable. I now am wholly on the main OTP-ship, because its clear these two are meant to be together. And I am not one to toy with fate.
Let it be said that ZWY is also the drama that made me a fan of Cheryl Yang. She is incredible, an actress with talent and finesse. She is beautiful inside and out as the titular Zhong Wu Yen, and one of the few TW drama heroines that is neither stupid, screechy, or a combination of both. She is smart, level-headed, kind, and idealistically charming.
ZWY is one of the rare TW dramas that isn't OTT or silly. It's subject matter poignant and thoughtful, it's execution simple yet effective. ZWY is not as romantic as Autumn's Concerto, nor as cracktastic as Fated to Love You. Rather, ZWY is like the adult in a room full rambunctious teenagers, the romantic drama that eschews the melo-dramatic for the melo-realistic.
I can't state that ZWY is great, groundbreaking, or even all that memorable when all is said and done. But it has this aura and allure of both sense and sensibility, making it a drama that doesn't dumb its viewers down (too much) and gives us some really lovely moments of romantic tension. All in all, the best TW drama I've watched all year. I've tried quite a few, but have not finished any of them. ZWY will be the first 2010 TW drama I am watching from start to finish.
A Zhong Wu Yen Screencap Buffett: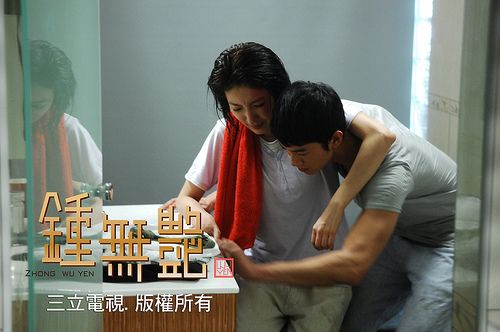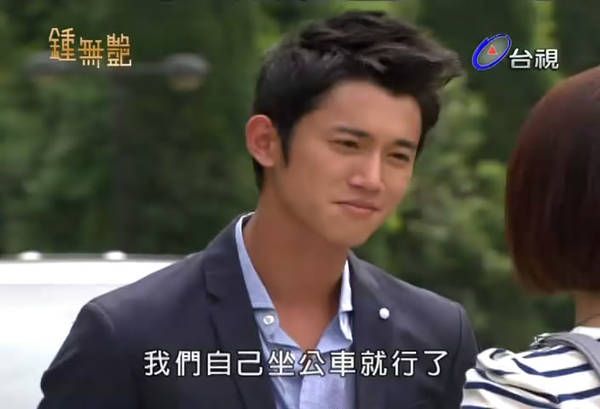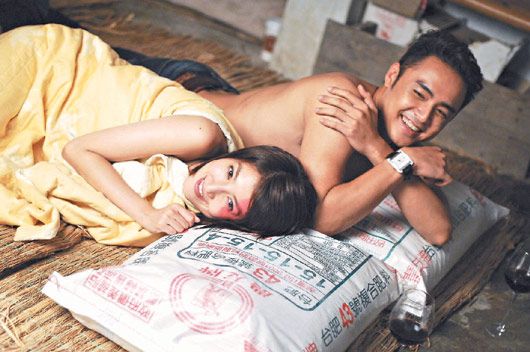 The Zhong Wu Yen Story:
The drama is a re-telling of a famed Chinese legendary woman warrior, who loved an Emperor and conquered a kingdom for him. But she was ugly, born with a facial deformity, so the Emperor used her but never loved her back. In the end, she left him, heartbroken forever more.
In this re-telling, Zhong Wu Yen was born with a red facial imperfection, but she grows up to be smart, confident, kind, and remarkably an all-around awesome girl. She has loved Qi Xuan, the son of a scion, all her life ever since he was kind to her when they were children. Too bad Qi Xuan grew up to be a useless and clueless tool, who has given up the pursuit of anything since his mother died and his father became disillusioned with him.
Are these two meant to be? Would their love story make us feel the sweetness, the tenderness, the romantic tension? The answer is a resounding: yes! It takes a bit to get going, but once it does, ZWY is a very lovely story. Chris Wu plays a fellow chaebol/corporate heir who starts off the story as blind, but later regains his eyesight under the friendship with Zhong Wu Yen. I can't say anymore without giving away the twists.