SBS released the first stills from its upcoming weekend drama Secret Garden, starring Ha Ji Won and Hyun Bin.
What are my thoughts? Ha Ji frickin' Won as Laura Croft? I seriously can't believe this woman can get more kick ass, and then she gets more kick ass. She looks so much more believeable holding a gun that any other K-actress her age (Su Ae looks delicate, Kim Tae Hee looks uncomfortable, and Lee Ji Ah looks like a gangster moll).
She plays a stunt woman, and there is a fantasy gaming element involved. She trades souls with Hyun Bin and they most assuredly fall in love.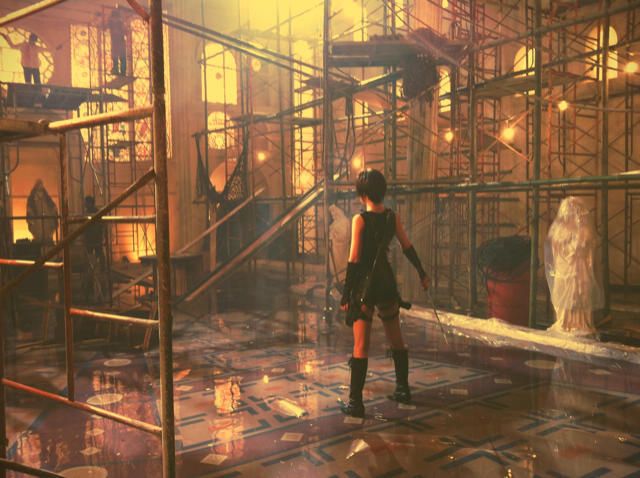 I just have one more thing to add: SBS, where the hell is the first stills of my Binnie!!! Even if every single one of my drama friends aren't looking forward to this drama, my excitement is more than enough to make up for the lack of interest elsewhere. Because one of my drama fantasy pairings is about to come true in this drama.