They say all good things comes to those to wait. Let it be said that I have been very good at waiting. Until now. Wahhh, I want it to be Thursday night already! More behind-the-scenes pictures from Playful Kiss are starting to trickle out about the rain kiss shoot Saturday night.
I also have to say that this hair-do on Seung Jo now takes the cake on best style since the drama aired. It's taken awhile to get here, but I think we've hit the jackpot, ladies and gentlemen. Behold not-curly-not-straight-but-full-bodied hair on Seung Jo.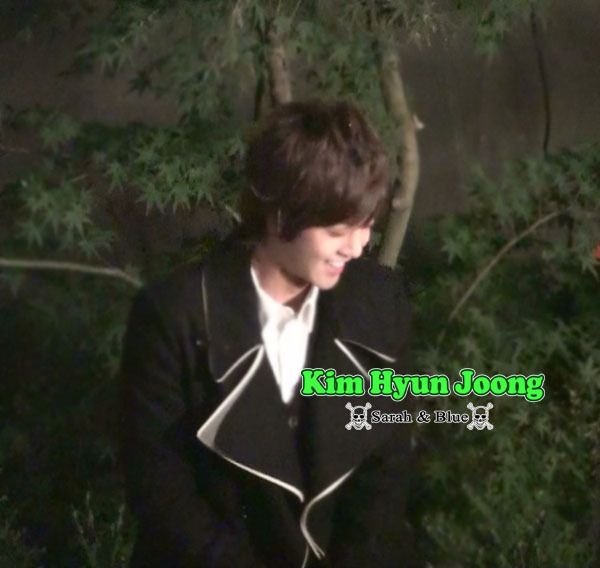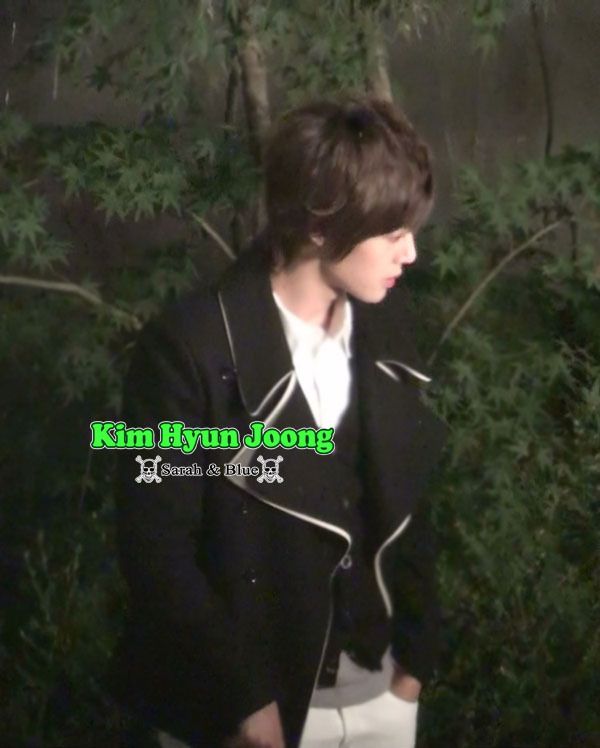 Once again, Kim Hyun Joong fans are amazing at procuring goodies of their favorite guy. Let's all enjoy and continue to build the excitement. The plot development in this week's episodes were some of my favorite parts of the story, and I cannot wait to see how PK executes these emotional ups-and-downs.
[Credit for pictures to Sarah & Blue and Hyununiversal]