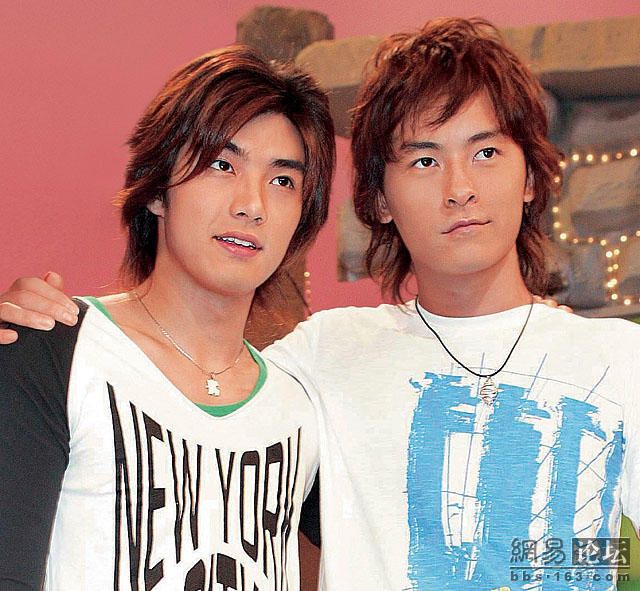 Time for our fourth installment of Bromances. Today we're once again crossing into a new territory. Since I've already brought you some famous bromances in Korea and Japan, today's delicious boy BFFs are from Taiwan, none other than top drama idol-actors Joe Cheng and Mike He.
While I love Joe to pieces, Mike has yet to star in a single drama I've liked or finished watching, so I not on the Mike He bandwagon because I don't have enough Mike He drama love to sustain me. But Mike and Joe are well-known BFFs in the acting industry in Taiwan, and have collaborated on endorsement and public service projects together.
As a testament to their BFF affection, the Taiwan tabloids love to insinuate they are in love with each other. When Joe was on a variety show, and he was asked to call a friend to borrow NT 10 million, Joe immediately called Mike. Below is the hilarious sequence where Joe tries to ask Mike to borrow money, and Mike worries that Joe has fallen in with the "wrong people."
Joe asks Mike for money to bail him out of a sticky situation (with English subs):
[youtube=http://www.youtube.com/watch?v=DCXboucnP8Q]
Some of their promotional and media events involve other people, but Mike and Joe are never too far away from each other.
They kinda have a third wheel who constantly pops up in their pictures, Taiwan's newly crowned movie idol Ethan Ruan.
In the end, it's always still Joe and Mike, Mike and Joe. The newspapers are reporting that both guys may not be BFFs anymore, what with them switching networks with each other and taking on leading roles in dramas initially offered to the other guy first. Also, when Joe published a book last month, Ethan showed up to promote it with him rather than Mike. I think any talk of rifts is baloney.