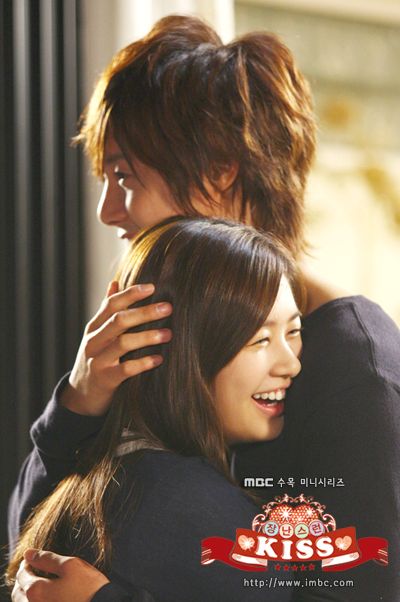 [Hi everyone – please do not copy and paste any of my posts without checking with me first. I've been seeing my entire posts pasted elswehere (with and without proper credit). It's a bloggy courtesy to check with the author first, and I hate to be a nag but it's starting to get out of control. Feel free to link to any post anytime, no need to ask. But if you want to repost the contents elsewhere, please check with me first.]
While I'm sure pretty much everyone wants to find out more about next week's Playful Kiss finale episodes, someone out there might want to be pleasantly surprised. I've hidden all the spoilery goodness after the jump. Click at your own behest.
Written Preview for Episode 15
The arrival of a sudden wedding ceremony leaves Ha Ni and Seung Jo scrambling to get everything done. In the midst of selecting wedding rings and a wedding dress, the couple engages in a little cold war. Ha Ni is unhappy about Seung Jo's dispassionate attitude towards this momentous occasion, unaware that Seung Jo has his own thoughts towards the situation.
After a boisterous wedding ceremony, the newlyweds head to Jeju Island for a honeymoon. Anticipating a tender and loving honeymoon, Ha Ni's plans hit a snag with the encounter of someone who disrupts their special occasion…..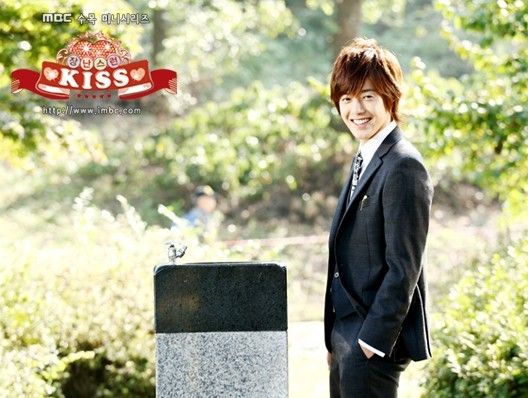 Some leaks about episode 16 (sounds highly credible to me, but take it with a grain of salt):
Ha Ni and Seung Jo wrap up their honeymoon and return to Seoul. Seung Jo starts medical school, and Ha Ni gets admitted to nursing school.
At their graduation, the couple goes out on a lovely date – the location being the lake where they had their first impromptu date (this time not on the same rickety boat). They row out to the middle of the lake, and share a heartwarming kiss.
Fast forward a few years, Dr. Baek is performing a surgery on none other than sick Noori. His nurse assistant is Nurse Oh Ha Ni. At the successful completion of the surgery, Ha Ni suddenly feels nauseous….
[Credit: translation for episode 15 MBC official written preview, from Korean to Chinese @ Baidu Playful Kiss bar, from Chinese to English done by me; rumored spoilers for episode 16 from Baidu Playful Kiss bar]