Promotions for the upcoming KBS Mon-Tues drama Mary Stayed Out All Night have been ramping up steadily. In addition to a slew of stills, which I've been too busy to aggregate for everyone, yesterday the production released its first demo MV.
It's not really a trailer, but rather a video of the first photoshoot set against what is likely the first single off the OST. I wonder if the characters' dynamics in the drama will be as shown in the demo, because the four of them are quite chummy. I don't know how a love quadrangle can develop if each participant looks they are BFFs with one another.
Mary Stayed Out All Night Demo MV:
[youtube=http://www.youtube.com/watch?v=99MBDvJlr60]
I know people have grumbled that Jang Geun Seok with his hippie musician styling looks like a woman, but I am here to say that I showed his picture to a normal male who correctly identified him as a MAN, but then said he looked wack. Heh, he's pretty much right.
My problem with Jang Geun Seok is that invariably I complain about him when looking at pre-production stills, yet he delivers when I watch him in action. So I remain optimistic he'll melt my heart.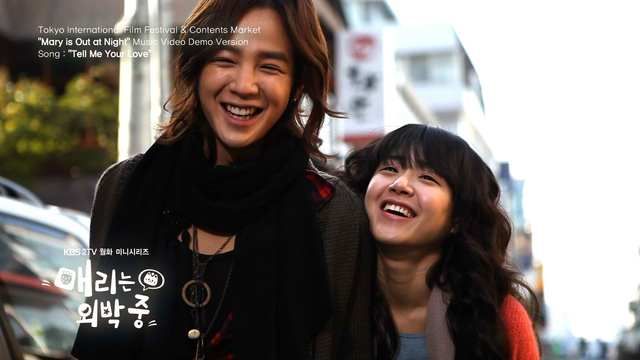 I think it's his ridiculously smooth and rich voice, which helps negate any too-fem tendencies he might exhibit. Moon Geun Young's monstrosity of a wig needs to go, preferably she gets a haircut when she stays out all night. Normally I'd say Kim Jae Wook will steal the show, except he's got to contend with Korea's child actor wunderkinds. I think it's a draw amongst them three for charisma and screen presence.
I'm looking forward to Mary, without any heightened expectations or undue anxiety. It's one of the dramas I think will be a smallish-to-moderate ratings hit, and ultimately will become a cult phenom regardless of its final ratings. Rather like You're Beautiful.