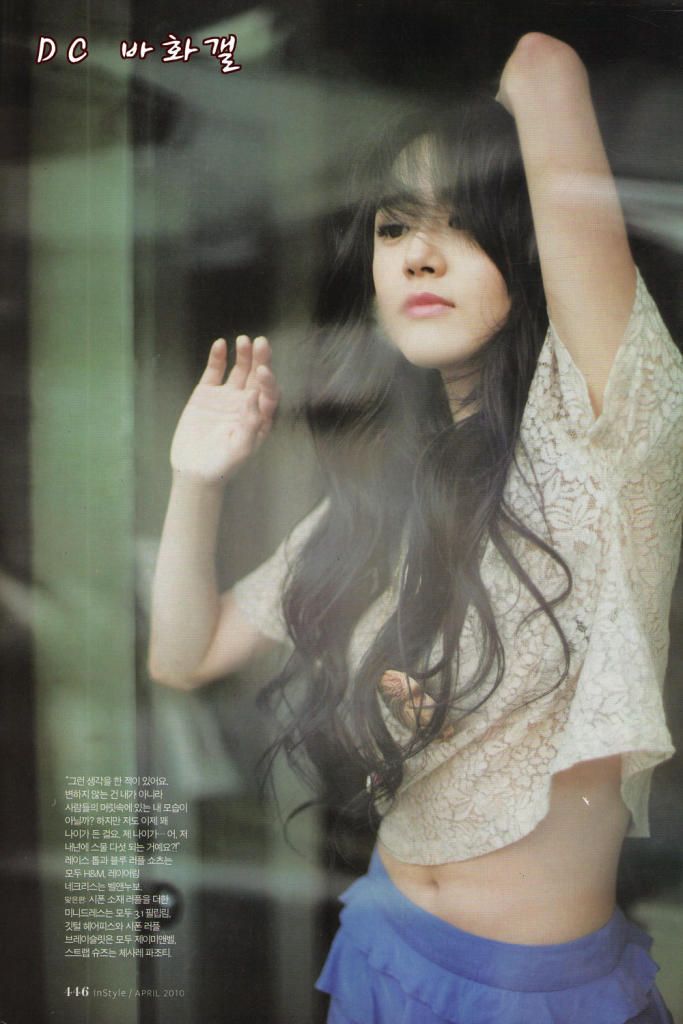 I remembered that Moon Geun Young has always been a good dancer (on par with Park Shin Hye, for an actress, that is). Which is why her kale bouquet worm wiggle dance in episode 8 of Mary Stayed Out All Night was that much more amusing. Presenting, side-by-side, video confirmation that the female Geun can bring it on the dance floor, and then bring it again on the acting floor to convince us thoroughly that she doesn't have any innate rhythm. And that picture above is so very big, because she's so dang gorgeous I think it's a travesty to size-her down. She's the text-book definition of a Pretty Baby.
Moon Geun Young Anycall CF 2006:
[youtube=http://www.youtube.com/watch?v=CxtXEX6PE3I]
Mae Ri dancing to Take Care, My Bus in episode 8 of M3:
[youtube=http://www.youtube.com/watch?v=-bEdGNUKrLY]
I'm back to psyching myself up for Monday's M3 episode 10, partially because I adore this drama so much I'm actually quite happy to get ANY M3. It also doesn't hurt that I can kinda sing along to "Take Care, My Bus" now.