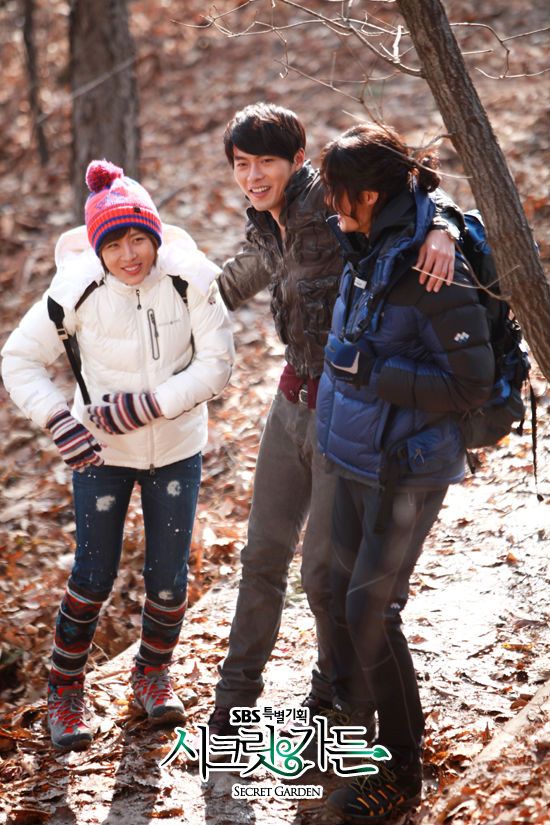 Whether you love Secret Garden, are indifferent about it, or flat out despise it (I have close drama friends who fall into each of these categories), this is one drama that pushes people's opinion buttons. With only four episodes left, Kim Eun Sook has a chance to end on a high note, both ratings-wise and story-wise.
Preview for Episode 17 (with Eng subs):
 [youtube=http://www.youtube.com/watch?v=zSiOXmjt7SM]
Written Preview for Episode 18:
Having called Joo Won, Oska is plagued with an unknown sense of foreboding. Suddenly a lightning of a thought flashes through his head. With a sense of unease and uncertainty in his heart, Oska grabs his jacket and rushes out.
Seeing Joo Won and Director Lee together, Joo Won's mom screams for the security to take Joo Won away. She tells security to restrain Joo Won and not to let him leave….
My Thoughts:
I think the plot spoiler which leaked last week was more on the money than not, in the sense that something bad is going to happen to Ra Im, and Joo Won will likely be involved in trying to stop it or protect her.
Regardless, I think SG will have a happy ending, one that will wrap up both sets of OTPs in a neat and tidy bow. I don't get a sense that Kim Eun Sook wants to do a dark ending, or a WTF one like she pulled in Lovers in Paris. Secret Garden is her attempt at the subversive yet fully fairytale Cinderella Story.