Yay, it's a first peek at Hyukkie back on the small screen after his career-topping performance in Chuno a year ago. The first behind-the-scene stills from SBS's upcoming drama Midas has leaked out. Midas will follow Athena: Goddess of War on Mon-Tues, and stars Jang Hyuk, Lee Min Jung, Kim Hee Ae, and hot rising actor No Min Woo.
I've read the synopsis and the character descriptions, and it looks to be a heavy hitting drama with the themes of greed, ambition, betrayal, and revenge. The screenwriter did All In and Gourmet, among his more high profile works, and the PD last helmed Tazza (oh lord help me).
Normally any drama of Hyuk's will have me salivating with want, but the combination of a writing-directing tandem that I have serious problems with based on all their works I have seen, as well as a leading lady that is one of the few rising stars I really cannot stand, I'm really hesitant and ambivalent about this drama.
I'll of course still watch it, and hope that all my worries were for naught. I pray the drama has an intelligent and gripping story, with a confident execution, and that Lee Min Jung has chemistry with Hyuk and tones down her I'm-so-bubbly-watch-me-pout tendencies.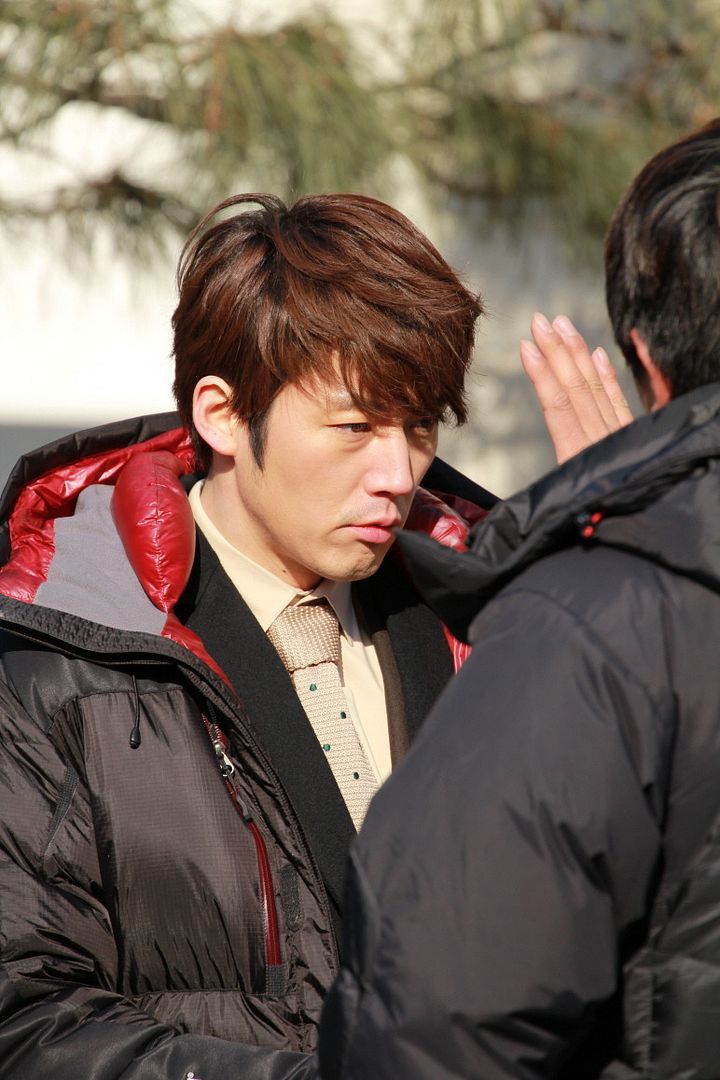 For whatever reason, character-driven or personal, but Hyuk looks really tired and skinny in these pics. Hyuk escaped the clutches of Kim Eun Sook when he left Secret Garden (leaving my poor Binnie to emaciate himself for her pointless character whims), and I hope this production doesn't overtax him and require that he push himself to the limit to portray a public prosecutor-turned-driven-man-on-a-mission.
I'm also not sure about his red-hair. The red hair, plus a leading lady with the tendency to be cutesy and over-emote, is totally giving me flashbacks to the screechy camp that was Successful Story of a Bright Girl. Anytime I have a flashback to anything that starred Jang Nara, it is not a good sign. Take care of yourself during filming, you hear, Hyuk!
[Credit: all pictures from Baidu Jang Hyuk bar]