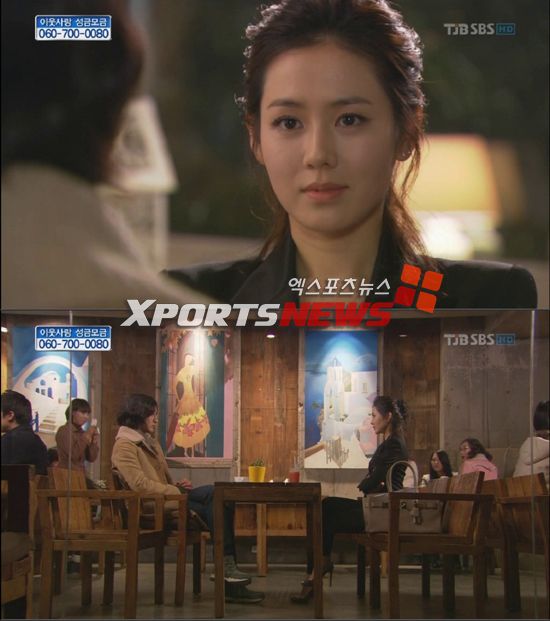 The best part of the finale episode of Secret Garden for me was Son Ye Jin's totally random but utterly adorable cameo. If this means she's next on the hit list for a Kim Eun Sook drama, so be it. I keep reminding myself, I love City Hall, and enjoyed On Air. It can be a win-win situation.
What was so winning about Son Ye Jin's cameo was that she played herself, top-star Son Ye Jin, but had such a wry sense of humor, an unflappable calm, and totally loved teasing Director-nim (played by Philip Lee). There's really no point in this post, other than I loved how gorgeous Ye Jin looked in her scene, and I thought it was super cute to stick a post of Ye Jin right next to a post about My Princess with a picture of my Heon oppa.
Son Ye Jin and Song Seung Heon were the lovers in Summer Scent, the third Seasons drama. As stupid as the drama was, I still feel that it was the most well-made of all the Seasons dramas, but not nearly as cracktastic as Winter Sonata. What really kills my SS re-watch ability is always how fugly they made Song Seung Heon in the drama, but conversely I guess the stylist went overboard with making Son Ye Jin actually glow like a firefly she was so pretty. Just by looks alone, they make me grin like a loony from too much gorgeous side-by-side.
Personal Taste will probably go down as Son Ye Jin's worst drama – in terms of performance and story. I'm looking forward to seeing her back on the small screen, hopefully early 2012. I just realized that Ye Jin has the necessary acting chops, but she's not done a sageuk since Daemang. Hhhmmm, the possibilities of Ye Jin doing a sageuk next….