Who wants Geun-Geun presents? Me, me, oh me! Bringing you all zitalei's stupendous creations – a mash-up of Moon Geun Young in Basic House with Jang Geun Seok in Codes Combine. I am totally not biased at all when I say these two look amazing together being all high-fashion, sleek, and sexy. I'll be back later when I've stopped swooning.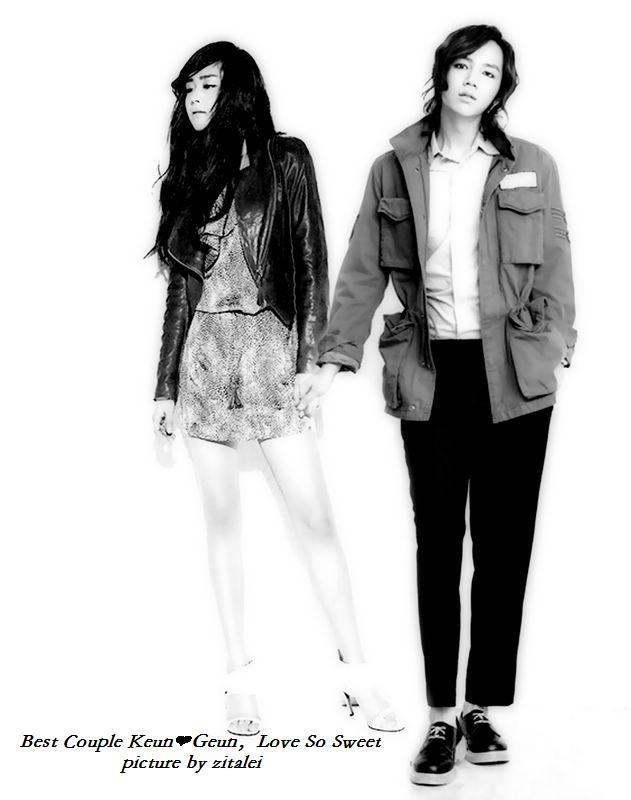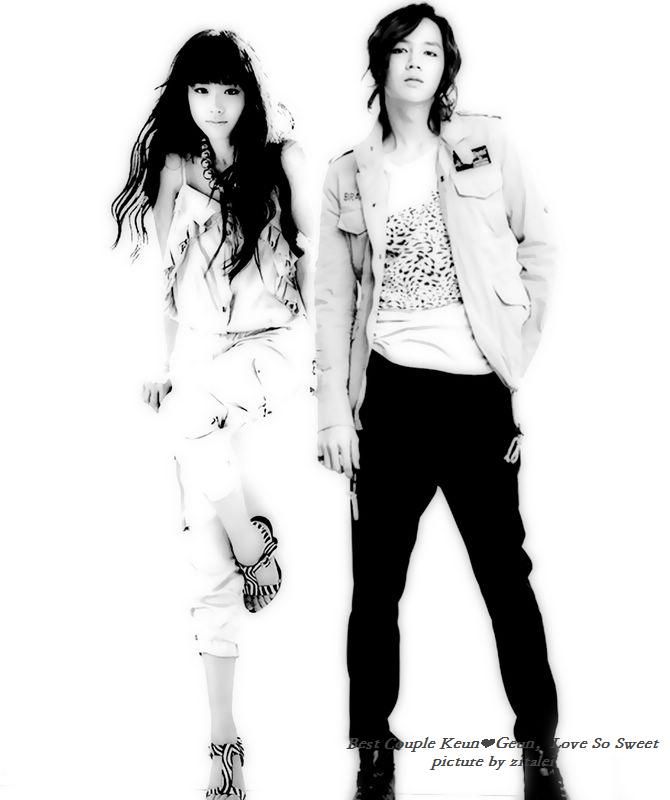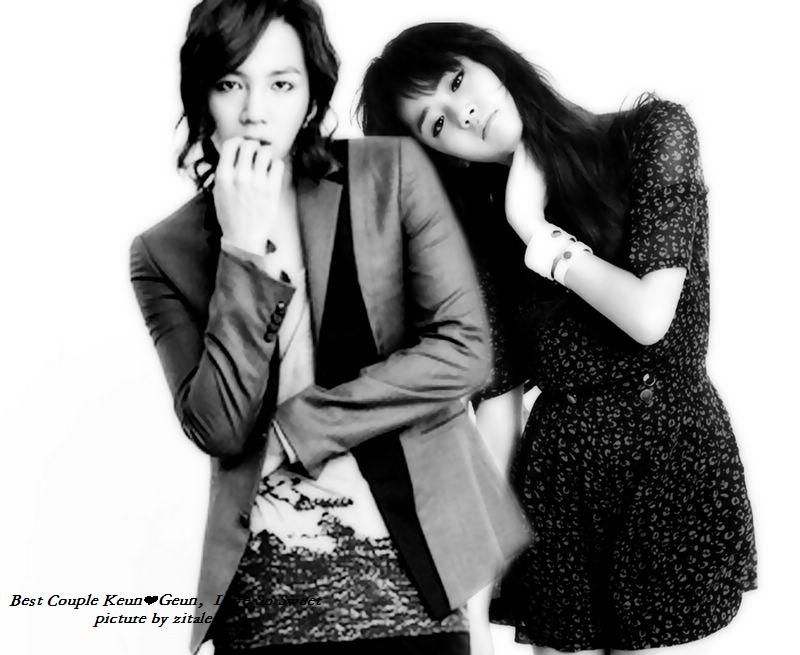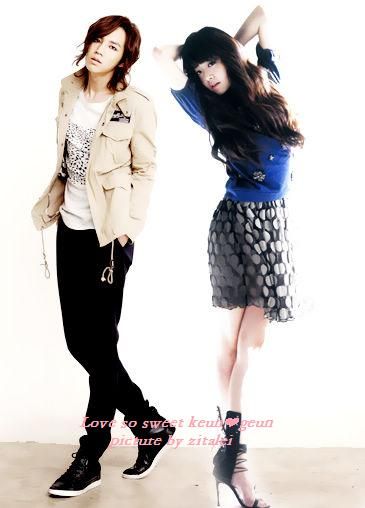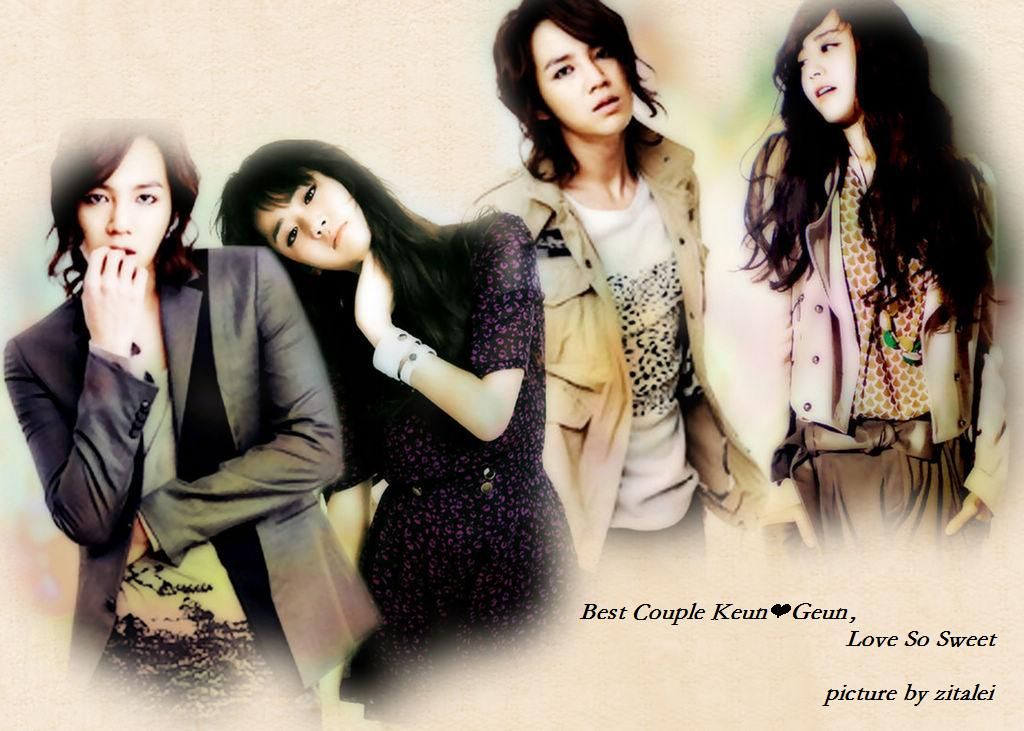 I thought what Jang Geun Seok said at his FM two days ago was exceedingly calculated – he's way too seasoned in the entertainment industry to say things off-the-cuff, especially at an event where he knews the general types of questions he'll likely be asked.
If you read between the lines you can assume things (about their relationship perhaps is/will/could be more than friends), but I won't discuss that possibility since you guys can extrapolate for yourself. But if you take it at face value, there is also something quite sweet about how he described Moon Geun Young. He said that she is just like him, i.e. she is the female version of himself.
Knowing how much he's proud of his own accomplishments, that's quite a compliment indeed. In Chinese there is phrase 红颜知己 which literally means red-complexioned kindred spirit – but better described as a feminine soulmate. It describes a man having a female soulmate not in a romantic sense, but someone who intuitively understands him completely.
A good analogy would be to that giant mess of a drama Boys Before Flowers, where Jan Di was told that she would have a soulmate (Ji Hoo) and a husband (Jun Pyo), and that it would not be the same man. What I take away from Jang Geun Seok's statement is that Moon Geun Young is akin to his soulmate. So regardless of whether they actually get together as a couple (which would make my lifetime quota of happiness), I'm pleased as a peach with where they are now. Good friends is hard to make, especially in a tough-as-nails K-ent industry. It's nice to know some of my fave actors have one another to call on from time-to-time.
[Credit: all pictures courtesty of zitalei from Baidu Moon Geun Young bar]