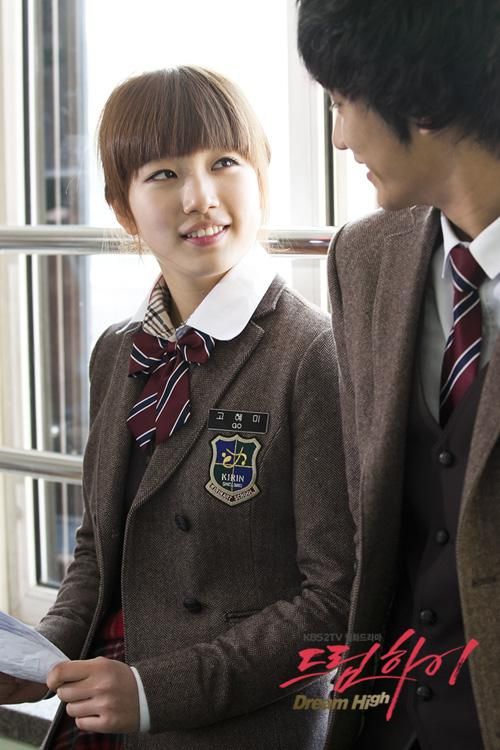 I don't know what I am more excited for, the Super Bowl tomorrow or Dream High episode 10 on Monday. Probably the Super Bowl, but only by a hairsbreadth. My love of professional sports probably trumps my drama addiction, but that's a subject for another place. Back to Dream High, which has everyone gnawing on their fat lower lip waiting for The Big Moment that was teased in the preview. Will it come? Will it be a feint? Will a koala swoon or throw crockery? Spoilers after the jump.
Ahhh, so it looks like a real bona fide kissy kissy, with both participants awake and aware of the moment. Me like. Really, even as a true blood SamMi shipper, I've always said (1) MiGook is just as compelling for me, and (2) I am a sucker for a swoonworthy romantic moment. I love the kiss in the ferris wheel, which I don't think I have ever seen done before in any drama. A kiss with the ferris wheel in the background I watched in Tatta Hitotsu no Koi, but IN a ferris wheel, this has got to be a first.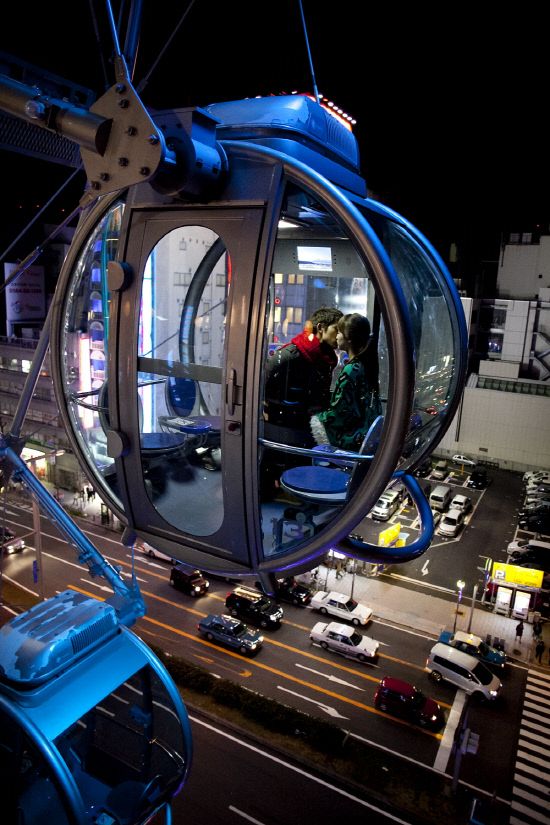 I'm pretty sure the lead-in scene will be equally as romantic, and makes me wish I were shipping MiGook still. But I'm not, because I've discovered a million and one reasons that SamMi works better for me. I hope my Sam Dong isn't going to see the kiss, but I'm guessing he will see it. The following spoiler pictures below show Sam Dong with a new shorter (and way sexier) haircut, and him being all distressed and agonizing in public. Picking my poison, Hye Mi has either told him she's flouncing off to Jin Gook, or he's lost his hearing again. Either way, he looks to be in a world of pain.
DH is such a fun drama to speculate over how any plot point will develop. I'm going out on a limb and stating that even though Jin Gook gets the first kiss, I still think Sam Dong is the end game. And I kinda don't care that Sam Dong may have cut his hair because he (thinks) he lost Hye Mi to Jin Gook. Any heartbreak that gets my boy to look like THAT (see below), is fine by me.