Yes, yes, calm yourselves, ladies. And no need to thank me. I am merely performing a charitable act – that of bestowing No Min Woo back to the drama world. The production of SBS's upcoming Mon-Tues drama Midas finally wised up, and unleashed the first set of character stills for No Min Noo.
He plays the younger brother of self-made chaebol Kim Hee Ae. Rather than have any ambition or responsibility, he's instead an incorrigible playboy. I'm glad the production provided these character snippets, since here I thought he was a preacher in bed with that chick because he was getting a physical.  😛
I really am not following Midas close enough (such as digging around for character descriptions and whatnot) to know exactly how all four leads are related or expected to interact together. I do think it's a given that No Min Woo will somehow fall in love with Lee Min Jung, cuz he sure as heck won't be falling for Kim Hee Ae's character. Before Rock, Rock, Rock, I would've bet money that Jang Hyuk would eat this pretty boy for breakfast. Now, I think he'll do just fine opposite a towering presence like Hyukkie, gracing the screen not just with his face, but with some improved acting skills.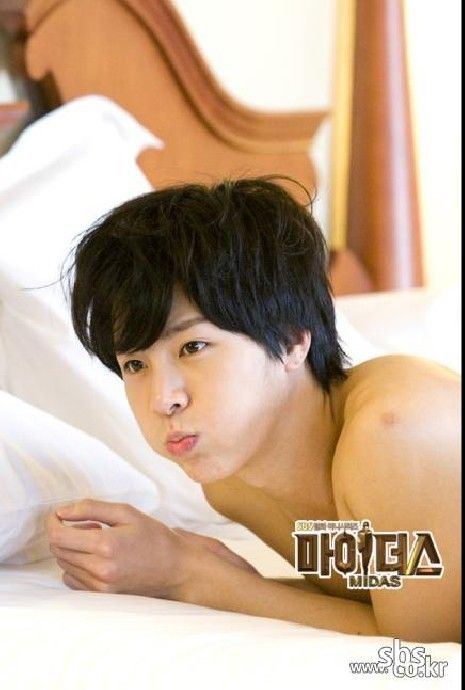 Okay, I get first dibs on pinching his cheeks. Everyone, the line starts right behind me.