Sunny Happiness Recap Announcement: I've found the DL links for the C-drama airing, so I'm going to be recapping that version since it's done already, and I can't wait week-to-week to recap this baby and talk about it. That is how much I love this drama. Just a note that this particular recap is titled episodes 4-6, but is really just a recap of episode 6 of the C-airing.
Since the scenes in episodes 4-5 were actually aired in episode 3 of the TW-airing (which I have recapped already), in doing so, I've aligned my recaps back up with the C-version. Unfortunately, some of the recaps going forward may be missing screencaps because some of the DL links don't work, but I'll reinsert the screencaps once I find the episodes.
I know there are bound to be different perspectives on who is at fault with respect to the dissolution of Wan Lan and Yun Jie's marriage. I think it takes two to tango, and both share the blame for not talking, not compromising, and not trying to see things from the point of view of the other person. BUT, I think its really Wan Lan's doing that the marriage ended that way. It may have ended at some later point even if they got through this issue, since fundamentally I don't think they were ready to be married, but the entire abortion issue was all Wan Lan's doing.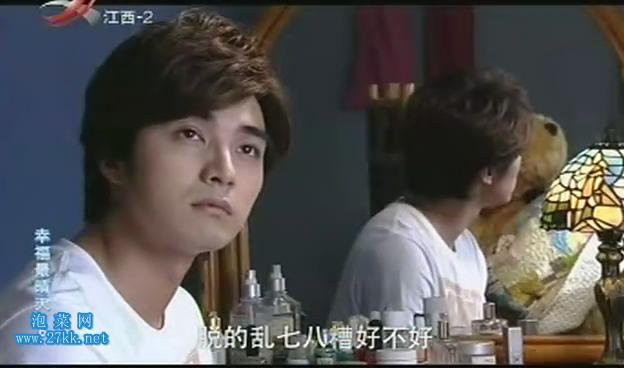 She gave her husband an ultimatum – abortion and nothing else. When her husband signed the papers and left her (because who the heck wouldn't leave a wife as selfish as her), she then one upped him and mailed him divorce papers. I believe Wan Lan has every right to elect not to have a baby, it's her body and her life. But then she has to accept the consequences, which is that her husband is not going to want to be with someone as selfish as her.
I applaud her for making the decision to have Xiao Nian and then raise him as a single mom. But logically it just negates her entire decision to force Yun Jie to have the abortion in the first place. Which is where I go – woman, abortion is not an easy decision, and you made it so rashly and forced Yun Jie to accept it, and in the process you lost a husband and your son lost a father. I have zero sympathy for Wan Lan, because she made her bed, now its time to lay in it.
Episodes 4-6 Recap:
The Xian parental units are home from the set-up intended for Yun Jie, and they bemoan their perfect eldest son actually being irresponsible today and not showing. Yun Jie is at a seaside overlook point, having driven there with a reluctant passenger in tow. Yong Yong asks what he intends to do about Xiao Nian, and Yun Jie honestly answers that he doesn't know.
Yun Jie wants to stay awhile and enjoy the view, and tells Yong Yong that she can leave if she doesn't want to be there. Yong Yong points out that they are in the middle of nowhere, and she's stuck with him for better or worse. Yun Jie quietly thanks Yong Yong, otherwise he might've never met his son in his entire life. Yong Yong says that meeting his son has taught Yun Jie some humility, and Yun Jie is not amused.
Yun Jie shushes Yong Yong from her nagging, and notes that in some planets, supposedly there are multiple sunsets in a day. But on Earth, we only can see one sunset each day, unless we hop on a plane to see one sunset after another. Yong Yong notes that she's never seen this side of him before, this introspective and rather melancholy side.
Yong Yong finds the sunset beautiful, but meaningless if all one does is look at the sunset but does nothing else. Her ideal sunset is when someone works a long hard day, is coming home, stops by the convenience store to buy a beer, and looks up to see a beautiful sunset. She's adorable, and Yun Jie stops to look at her. Yong Yong looks at him brooding by the railing, and she sits down to keep him company.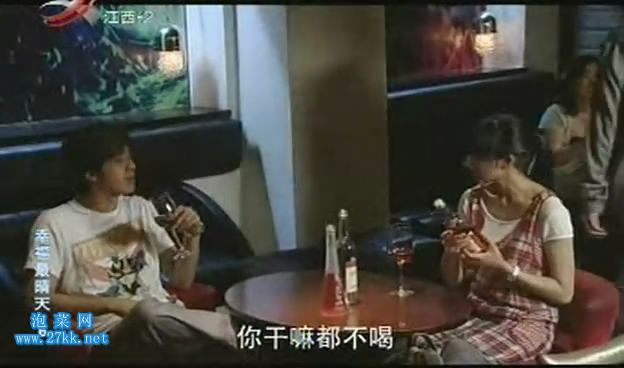 Later that night, Yun Jie takes Yong Yong to a bar to drink. She's nervous that he'll make her pay, but he tells her that once a bottle is opened, its worthless. She happily downs her glass, and he tells her that she just drank her two week's salary. She wonders if he's drunk, and he tells her that he's never been drunk before. In fact, he doesn't have a single bad thing about himself. She is appalled, until he laughs and tells her that he's just kidding.
They keep drinking and talking, and I seriously love this scene and their conversation. Yun Jie confesses that he was really envious when he saw Xiao Nian with Wan Lan and Si Han. He realized that "this is what a family looks like" and that family should have been his. He sees Yong Yong's face, and apologizes, for talking about family with her, since she has a Cinderella family.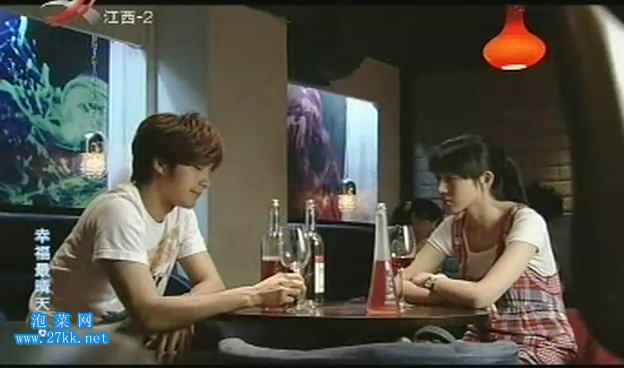 Yong Yong does have a stepmother and two stepsisters, but she thinks they are really sweet and cute. They bicker all the time, but after her mom died, they made her feel the warmth of a family again. Yong Yong feels very happy right now. Yun Jie asks if Yong Yong is angry at her dad for leaving her at the orphanage, and she says no. All she thought about was if she was able to help her dad back then, if she was a better child, then her dad would have kept her.
Yun Jie sighs, saying that he should make a decision about whether to seek custody of Xiao Nian. But he doesn't have the heart to split up the mother-son. He takes a drink, and asks Yong Yong if she's ever played a time capsule game. Xiao Nian is his time capsule – Yun Jie used to think that part of his life (love, marriage, child) was long dead and buried. But now fate is reminding him that it's still alive.
But Yun Jie laments that he is not the same man he once was. He gulps his drink down, and he tells Yong Yong that he suddenly feels very carefree at this moment. She goes to the restroom, and comes out to find Yun Jie passed out on the table. She wakes him up, and he mumbles that he's happy today. He has an eight year old son, who looks just like him when he was a child.
Yun Jie stumbles outside, and Yong Yong yells at him for claiming that he's never been drunk before. She shoves him into the backseat of his car, and is about to leave him there for the night. But she decides it won't do, and takes him and hops into a taxi. But Yun Jie is adorably drunk and can't tell her where he lives. The taxi driver berates her for being a bad girlfriend and tring to leave him behind. Heh. She ends up taking him back to her house. Oh this will end hilariously!
Yun Jie is the cutest and most useless drunk (and he insists on taking the giant bear he bought for Xiao Nian everywhere with him). He makes her take of his shoes, then he pukes on himself, and peels off his clothes in his drunken state. Yong Yong washes his clothes and cleans him up, looking at him sleeping in her bed. She spends the night outside in the living room. The next morning, second sister comes to wake her up to make breakfast for them.
She sees a pair of hairy legs in Yong Yong's bed. She walks out to the living room, where first sister joins them, and second sister asks if Yong Yong brought a friend over last night. Yong Yong rushes up to shut her bedroom door. Second sister suggests Yong Yong lend first sister's shaver to the friend, who ought to shave before going outside. Mwahahaha. Yong Yong says that her friend has a hormone inbalance.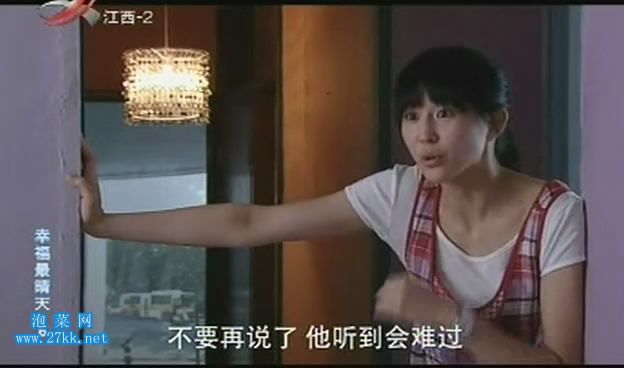 Mom walks outside, and first sister complains that Yong Yong didn't make breakfast AND brought a friend over last night. Mom says they ought to have breakfast together and treat the friend well. Mom decides to start singing opera to welcome the new friend, and OMG it's atrocious and so damn funny. Yun Jie wakes up to a foreign room and some horrifying musical choices.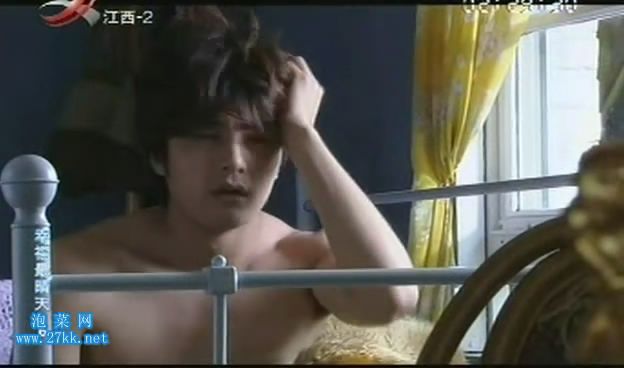 Yun Jie walks outside with his bed head and topless. The other three ladies gape to see him there, and he gasps and rushes back inside. Yong Yong hands him his clothes, and goes inside to see him after he's dressed. He asks her why she took off his clothes last night, and she told him that he took off his own clothes. He asks what happened last night, and the two stepsisters are adorably perched on her window ledge, asking as well what happened last night.
Yong Yong shuts the window and informs Yun Jie that nothing happened last night. She tells him to come outside for breakfast. The three ladies are dressed to the nines, and start grilling Yong Yong on what happened last night. She stops the 21 questions and tells them the truth – he got drunk and she had to bring him back because she doesn't know where he lives. Yun Jie comes outside confirms the story.
Yong Yong walks Yun Jie out, and he apologizes for causing her problems last night. She tells him not to feel bad, she doens't want anything to do with him, so he doesn't even owe her for last night. Yun Jie asks whether her house has any hidden cameras, and she scoffs at the rich people logic that everyone is out to get them. She tells him that even if there are hidden cameras, she has no interest in recording his naked body.
Yun Jie left the giant teddy bear behind, with a note asking Yong Yong to take care of it for now. Yong Yong heads to the hotel to discover that Wan Lan has taken Xiao Nian and left. She gets a call from the orphanage director, who tells her that today the construction equipment has moved into the orphanage. Her friend, Ba Hu, is outside the Tian Yu headquarters protesting. The lackeys want to get rid of him, but Yun Chao (oh squee, this is not good for my mental health) comes out and tells the guards to allow him to come inside.
Yun Chao is listening to the friend rant, when Yong Yong bursts into the room. She reminds Yun Chao that he agreed not to begin construction right away. He says the machinery is just waiting there, and they should move according to schedule. Yong Yong asks for one week, just one week. Yun Chao agrees, he doesn't want both sides to mutually destroy each other.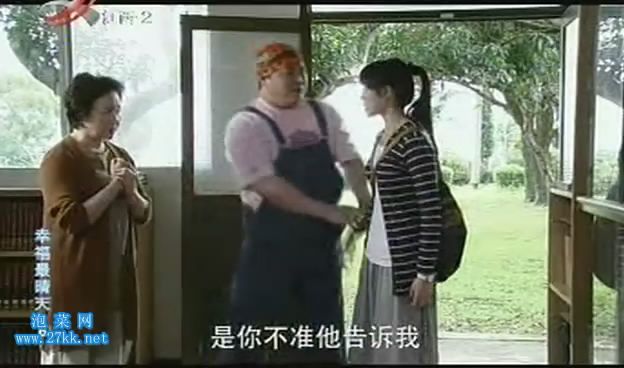 Yong Yong wants to do all she can to help the orphanage. Yong Yong considers whether she should ask Yun Jie to stop the orphanage project, now that she has helped him a lot. She helped find his son, helped them meet, and helped take care of him.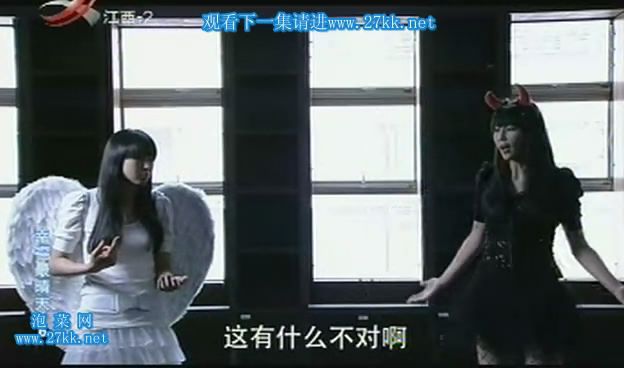 Yong Yong adorably has an angel v. devil discussion in her mind about whether to leverage her helping of Yun Jie in exchange for the orphanage. Angel Yong Yong doesn't want to do tit-for-tat with Yun Jie, and devil Yong Yong accuses her of having feelings for Yun Jie. Angel Yong Yong refuses to consider that possibility.
Yong Yong finally decides NOT to ask Yun Jie for help. The director tells Yong Yong that there is someone who may consider helping the orphanage. She asks Yong Yong to go speak with that person, who is a benefactor of the orphanage in the past. Yong Yong agrees, and prepares to head out to the meeting.
Thoughts of Mine:
An episode without Wan Lan is automatically a win for me! Okay, all kidding aside, how lovely is it to see Yun Jie and Yong Yong have adult, thoughtful, and frank discussions about their lives and feelings. I think we are used to seeing so much plot for the sake of excitement, that it was refreshing to see an episode where nothing much happened, but a heck of a lot passed between Yong Yong and Yun Jie.
I love how their relationship is ever changing, from antagonistic strangers to bedeviled employer-employee, and now to not-quite-friends, neither is stagnant and always reacting the same way to each other. In essence, they feel real to me, two people who hang out and get to know each other, without any of the behavioral tics that so many dramas foist on their leads.
Yun Jie was so cold and aloof in the beginning, but almost immediately upon seeing Xiao Nian, his entire demeamor seems to be undergoing a fundamental shift. It's like he's stashed away the real him from 8 years ago, and transformed himself into this workaholic perfectionist, when he's deep down still the guy who wanted to be a father and a husband above all else.
Yong Yong can glimpse that, which is why she's not holding the favors she did for Yun Jie over his head in exchange for sparing the orphanage. When before she had no qualms about begging him, now she has reservations about bargaining with him, using something as unpalatable as his reunion with his son. I admire her principled position, and realize as much as she subconsciously realizes it, that she seems to be having some feelings for him. And all I can say is – hell yeah!