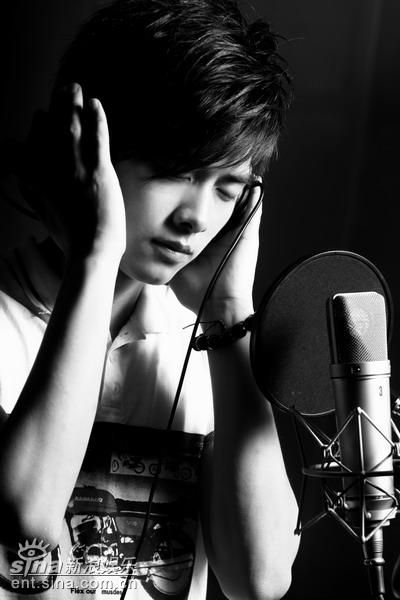 Since I started blogging, this is the first time this has happened. I've had years and decades to find actors who I like, and I've pretty much got my collection stashed around in a happy place. I rarely add new likes to the list, and definitely I have never ever (ever) fallen this fast and this hard for an actor I have never see or heard of before until now.
Li Yi Feng – you are a special boy, oh yes you are. And the fact that I see a horde of also newly created Feng Feng fangirls barreling towards me (I know who you are, ladies, and I have my eye on you) means that I can't rely on having MINE'd him three weeks ago in my first Sunny Happiness post (was it only three weeks ago?) to secure my iron-clad ownership. As such, I'm here to introduce only the second C-actor to join my collection of MINES. You can all look but no touchy touchy, okay?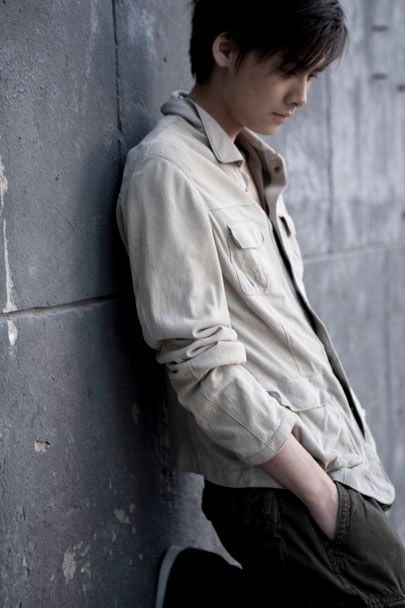 Whatever the hell it is that stars have which make them utterly mesmerizing, Li Yi Feng has it. Putting aside the fact that he's got a gorgeous face, amazing voice and can sing, and a mega-watt smile that can melt polar ice caps – he's got the "It" factor which is immediately evident when you watch him act.
Having rocketed to fame through a Chengdu version of an all-guys American Idol (where he didn't even win the damn thing – what are the judges blind?!?), he's since released three albums, was the second male lead in two dramas, and has a TW- movie coming out in August co-starring Ariel Lin and Bolin Chen. All in the span of three years, and lots and lots of hard work.
The hard work has paid off, because he would have stole the show in Sunny Happiness but for Mike He putting forth his best performance to date. I spent all of Sunny Happiness having raging second lead love, which somehow co-existed happily with raging first lead love. I can't explain it, I wanted both guys to be happy and get the girl, even as I solely cheered on my canon OTP. It was a bipolar experience to say the least.
I've tried to explain Li Yi Feng's appeal, and I've boiled it down to this – looks-wise he's the love child of Show Luo (the face) and Joe Cheng (the bad boy eyes and smirk), but the boy-next-door vibe and brilliant smile makes him the doppelganger for Lee Seung Gi's brand of noona-killer. It works, cuz this noona has been slayed.
I've seen dozens of pretty boy actors and singers come around, and one vital point which sets Li Yi Feng apart (for me) is that he is a very natural and wonderful actor. He intuitively understands the essence of acting, and his line readings have this flow that never distracts him from his facial and body performance during a scene. It's always the acting that wins me over, and this boy is a born actor. He just has to gain the experience and hone the rough edges, and then he's got an unstappable career ahead of him.
Next up for Li Yi Feng is another C-drama, a 30-episode remake of the daily K-drama White Lies. There are conflicting reports as to whether my Feng Feng is technically playing the lead or second lead, but I've been told he definitely gets the girl. Huzzah, that is all I care about! Actually, his character is an autistic second generation chaebol, and I love that he's picking challenging roles.
He was also just offered the lead role in the C-drama Brilliant Legacy remake, and he turned it down because he wants to branch out. I totally approve, even though watching him play Lee Seung Gi's Hwan character would have been amazingly apropos.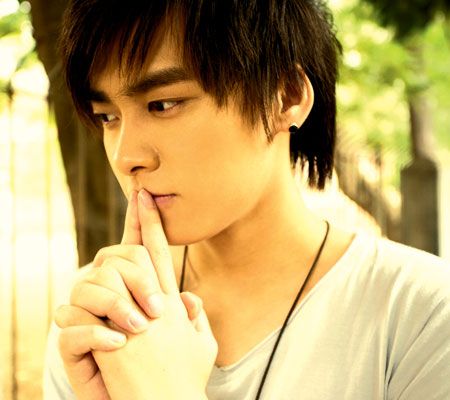 I mentioned earlier that Li Yi Feng got his start as a singer before transitioning into acting. He juggles both hats currently, and one of his songs from his latest album made it onto the Sunny Happiness OST as a sub-theme song, the tender ballad "That Song". I've got a pretty definitive taste in terms of what kind of songs I like, and my boy sings my kind of music. Double huzzah!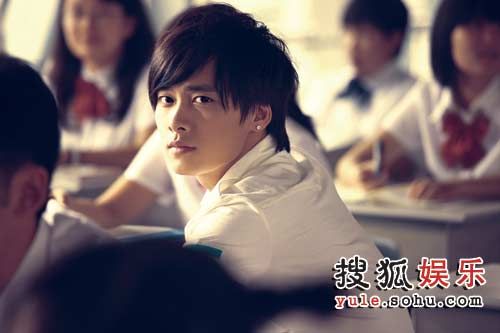 I said I couldn't really pinpoint why I am this smitten with Li Yi Feng, but some discussion with friends helped clarify his allure. He has that Terry-esque attitude oozing out of his pores. If you don't know which Terry I am referring to, please go consult the shoujo manga bible that is Candy Candy. It's the bad boy aura, but one that is just waiting for his perfect girl to tame his wild soul. See, I told you I am smitten, since I've resorted to spouting romance novel platitudes left and right. I'll stop now before I embarrass myself further.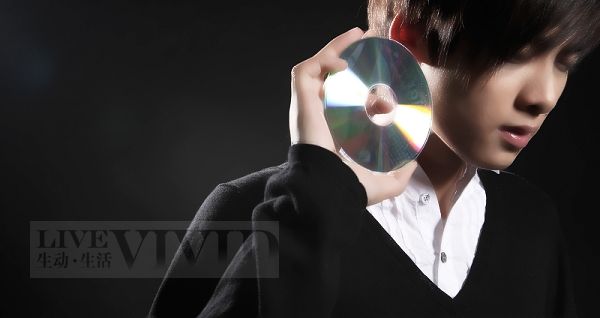 To conclude, have some MVs.
MV for Four Leaf Clover (his first single):
[youtube=http://www.youtube.com/watch?v=WGEnYUYq58k]
MV for That Song (his latest single):
[youtube=http://www.youtube.com/watch?v=wiqixlHxz8o]
One of my favoritest scenes between Li Yi Feng and Janine Chang's characters in Sunny Happiness (start at the 6 minute mark of this video):
[youtube=http://www.youtube.com/watch?v=Sw1juyBeCUM&feature=related]
Just a friendly reminder that this perfect boy belongs to The Koala. But rest assured I'll be updating on his news from time to time. I'm sure only those who've watched SH will understand the power of Yun Chao's smirk and smile. But it is dangerous indeed.