The K-movie adaptation of the manga Kimi wa Petto (You're My Pet) is officially underway, as lead actors Kim Ha Neul and Jang Geun Seok hit the press conference in Japan to kick off the movie. Currently the movie is in the pre-production phase, but expect filming to commence in the Spring, and the movie to hit the theaters by the end of 2011.
I can't say I have any interest in this movie (even with Jang Geun Seok onboard), because I don't like the underlying manga and its premise, and for some reason I'm not getting any chemistry-filled vibes from the Kim Ha Neul-Jang Geun Seok pairing from looking at them together. However, I hope the movie turns out great for all the fans!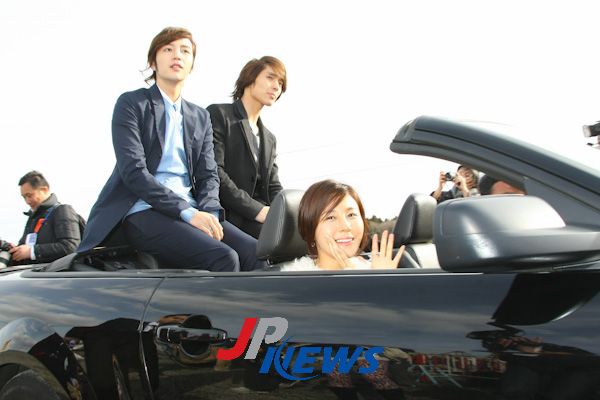 I must say that Jang Geun Seok looks so effortlessly charming with his Ivy League preppy outfit. I really want him to change his hairstyle, because I'm probably spoiled by how much I love Moon Geun Young's newly shorn look, but I think it's time for Jang Geun Seok to change his image as well.
I also have to say that I'm totally not digging Kim Ha Neul's one-shouldered poufy print thingamabob of a dress. Very meh and not her best look by a long shot. But she is color-coordinated with her leading man, so I guess it's alright.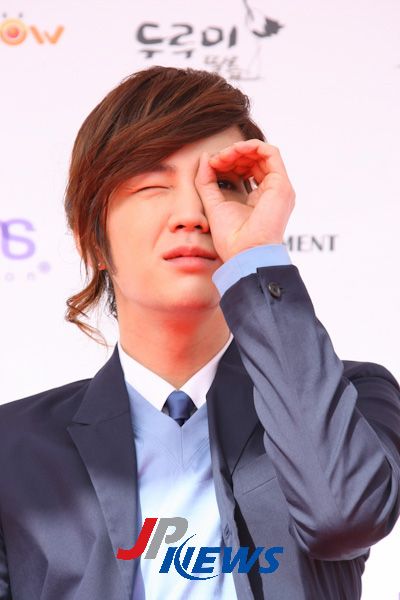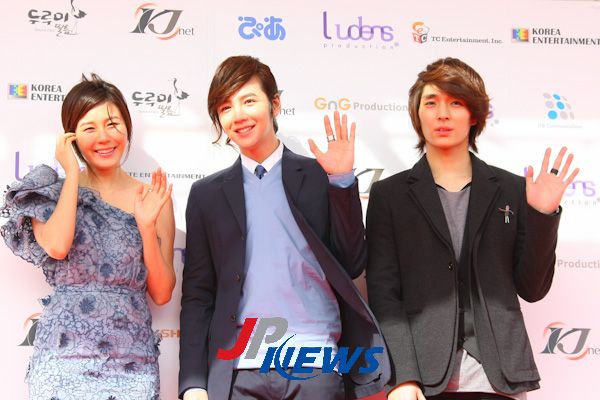 Judging from Jang Geuk Seok's schedule, You're My Pet will probably be his only screen project in 2011. His CD drops at the end of the month, and he's got fan meetings lined up the wazoo. I hope he has scheduled time to rest and hang out with friends.
[Credit: all pictures courtesy of the news agencies as marked]