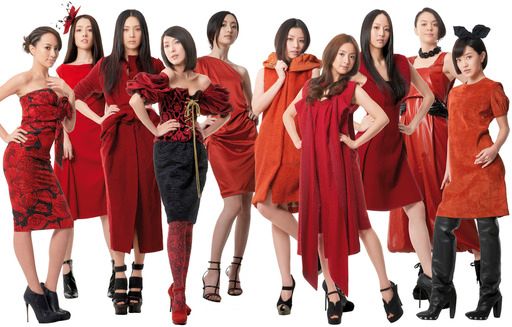 After I did the post on the leading men of Taiwan entertainment (here), it's only fitting I devote the same attention to showcasing the leading ladies who spark and sizzle with those guys. To be frank, my personal opinion is that the number of good actresses in Taiwan is significantly lower than the number of good actors.
But I've watched a lot of actresses improve from project to project, so that is always a good sign. These ladies may not always wow me consistently, but many of them have put in one good performance that makes me hopeful they can continue to develop their acting talents.
Cheryl Yang
I consider Cheryl currently the best young actress in Taiwan. It took me a long time to check out any of her works, since I found her features too sharp and her style too edgy for my taste. She's fits the high fashion model profile, and my actress preferences tend to run towards the sweet and cheeky. I finally decided to check out one episode of Zhong Wu Yen (for my fave second male lead Chris Wu), and ended up bowled over by her talent and skill. She's a consummate actress, who doesn't just portray a character as much as becomes a character. I went back and watched My Queen afterwards, and ended up completely in love with her performance and charisma. Cheryl's next project is rumored to be part III of the Happiness trilogy with Blue Lan.
Ariel Lin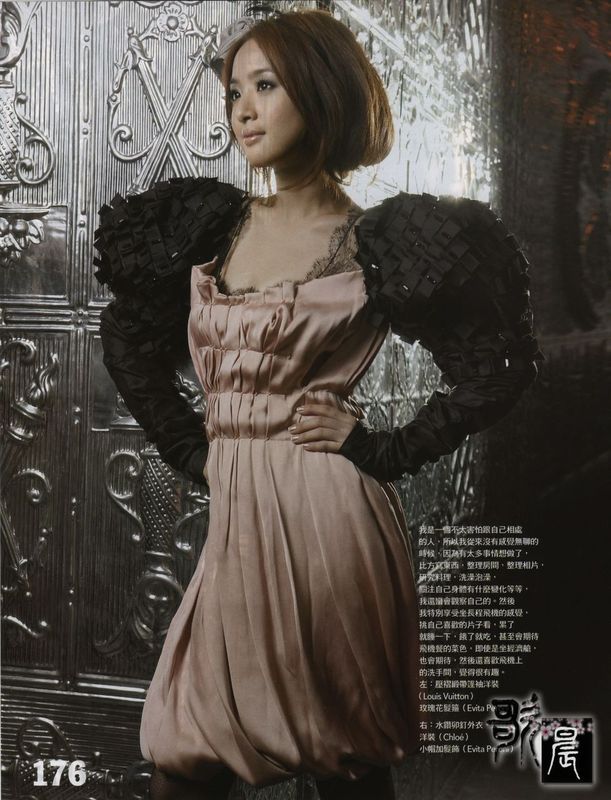 Ariel is my favorite Taiwanese actress, and its both for her real life personality and for her acting talent. I was totally annoyed by her performance in It Started With a Kiss, which means she did a great job since the character of Yuan Xiang Qin is the very definition of annoying.
What turned me into a lifelong Ariel fangirl is her impeccable turn as the iconic character of Huang Rong in Legend of the Condor Heroes 2008. It was like the character as I imagined her up and walked out of the classic novel and onto the screen. Ariel has a movie and an upcoming drama scheduled for 2011, plus she released an album and travel book last year. The busier she is, the more treats there are for her fans like me.
Cyndi Wang
I think Cyndi is a middling actress, and one who coasts on her sweet smile and gentle demeanor from drama to drama. She doesn't annoy me, but I always wish another actress was cast in her role. I don't think Cyndi is pretty enough to warrant a pass from the acting critics, so I'm rather perplexed at why she's a leading lady. She alternates between placid and OTT with regularity, creating performances that never veer from her playbook. Up next for Cyndi is the upcoming drama Mei Le, Go with Mike He, where she plays a baker and he played an over-the-hill record producer.
Ella Chen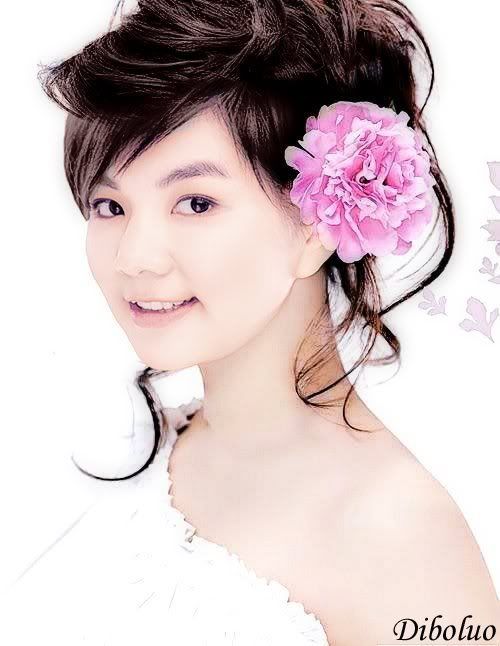 Confession: I am allergic to Ella. I cannot stand her, and its not because she's a bad actress, because she's not! She may be a good actress, but I think she resembles the Pillsbury Doughboy, so I simply can't watch her onscreen without wanting to eat some crescent rolls. It's my own personal opinion of her, and I like her great as a member of S.H.E. Ella's most iconic roles are probably her turn in The Rose, the TW-version of HanaKimi, and her most recent drama Down With Love.
Janine Chang
Before watching Sunny Happiness, I was indifferent to Janine. She was pretty enough in a quiet way, but she never wowed me. She has a tendency to fade into the background, and I attribute it to her getting typecast as serious and brainy characters like in The Hospital or Black & White. After watching SH, my opinion of Janine is now positive, even if I still don't think she's a great actress (yet). What I do like is that I've actually seen Janine improve from project to project, which signals that she is growing with experience.
Chen Qiao En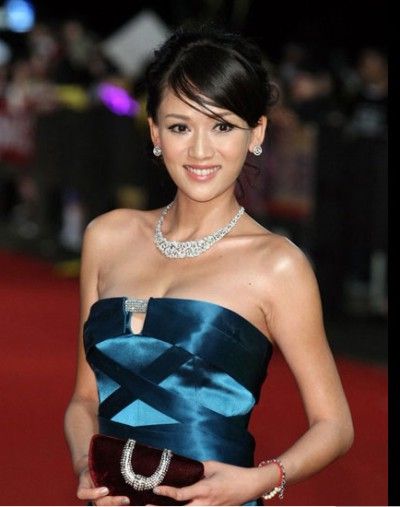 Qiao En was my entry point into modern TW-idol dramas, with her Prince Turned Into Frog. I have a soft-spot for her, even if I readily concede that she's a very limited actress. She's capable of delivering the goods, but it feels like she has to work at it, and even then it doesn't really feel natural to watch. She's been typecast for some time now as the hardworking girl-next-door type, and she's the one actress I feel like has exhibited zero growth from when she started acting until now. I still have a tendency to check out any drama she stars in, but it's invariably a disappointment for me.
Sonia Sui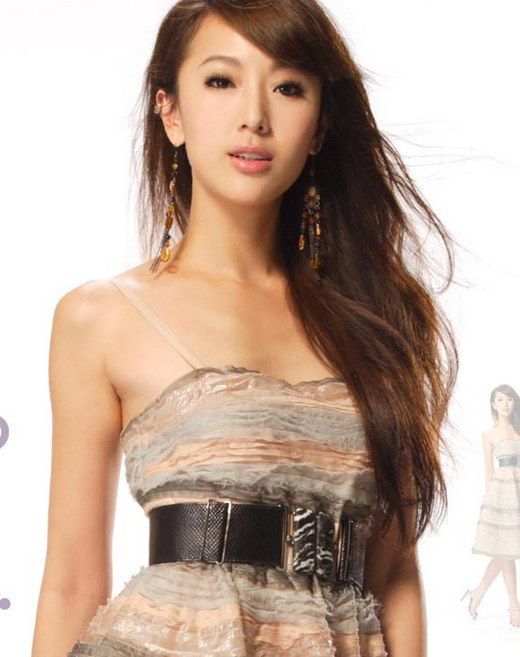 Sonia is the opposite of Qiao En, in the sense that she was godawful in the first performance I saw her in (a small role as the resident bitch in Prince Turned Into Frog), but has then steadily improved and recently shown that she is capable of range and nuance. Sonia's looks (the stunning model figure and her sharp high fashion features) tend to land her roles as femme fatales or divas, but it's actually her sweet and low-key performance as a homely girl in P.S. Man that showed me her growth and turned me into having a positive opinion of her. Sonia is currently starring as the titular character in the highly rated The Fierce Wife.
Barbie Hsu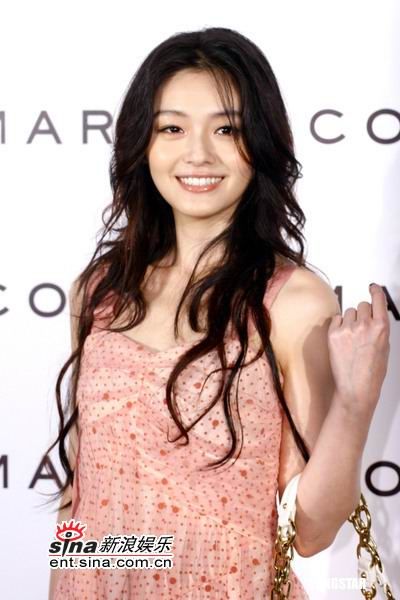 Barbie is pretty much done with the TW-idol drama scene, having successfully transitioned into a movie actress who has starred in a string of A-list movies. But she's a trailblazer for the TW-idol industry, and her Meteor Garden and Mars is still watched today and touted as many people's fave TW-drama(s). Now time for another confession: I really dislike Barbie. I can't stand her acting (morose and plodding), and I think she looks pinchy-faced and depressing. Clearly this is my own issue with her, and her success means that plenty of people like her well enough. I tend to steer far from her projects for my own sanity. Barbie is currently shooting the movie Da Wu Sheng with Wu Zun and Han Geng, and is also a newlywed who has spoken about taking a break from acting to start a family after the movie wraps.
Ivy Chen
I've only seen one complete Ivy drama, her star-making turn in Black & White, but she has won me over with that simple performance. She was totally believable as the cute and kick ass Chen Ling, and her chemistry with Zai Zai was sizzling. Ivy hasn't yet earned a reputation as a heavy-weight or A-list actress, but her next drama Extravagant Challenge should bump her up there if she delivers the goods. I have faith she will, and look forward to watching her in a story I think is interesting and complex.
Amber Kuo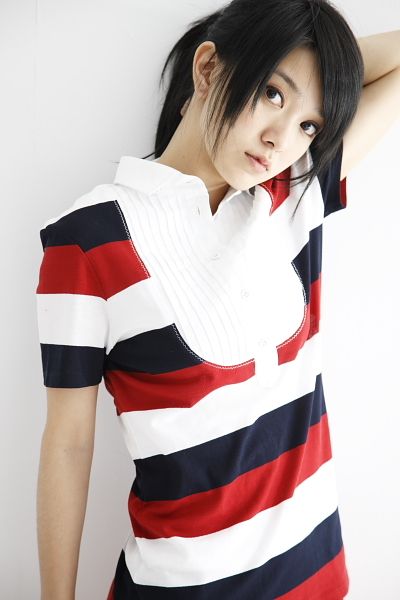 Amber has a very small acting resume, having only two completed dramas under her belt. I've only watched her debut performance as the lead in Woody Sambo, and I found my reaction to her rather bipolar. At times she was quite good, and other times I found her trying too hard and too forced. Amber's second drama, a Taiwanese family period piece, landed her a Best Actress Golden Bell nomination (where she lost to Rainie Yang). I think Amber's two biggest challenges are that she looks 14 years old and that her voice sounds like a sex doll's baby-voiced twang. I like Amber, and look forward to watching her grow as an actress. But first she needs to learn to pick better projects, as she is currently starring with Joe Cheng in Channel X, likely the worst drama of the year.
Rainie Yang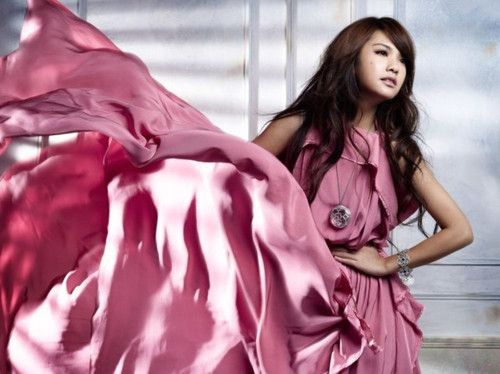 Rainie is the current reigning Best Actress Golden Bell winner, and she's at the top of her game. I've found Rainie's acting annoying and OTT in the past, and I've never watched any drama of hers which I've liked (including her dramas with Mike He which have garnered them lots of love in fan coupledom). However, I've recently decided to check out her underrated ToGetHer with Jiro Wang, and I've been pleasantly surprised by what I've seen thus far. Her performance as Momo has been nothing short of revelatory – she disappears into a very distinctive role the same way Ariel did in It Started With a Kiss. I think by the time I finish ToGetHer, I'll have changed my mind completely about Rainie. I look forward to it.
Ady An
I like Ady theoretically (she's gorgeous and has a winning personality), but I can't seem to like her performances or characters in anything I have seen. Doesn't help that her looks scream "I am a long suffering first wife" and she tends to play long-suffering and abused characters. And the one time she did spoiled and bratty (in Fox Volant of Snowy Mountain), I wanted to push her off the mountain she was so annoying. Ady is a solid actress, with the ability to really convey emotions with her wide-eyes. In general, I'm fine with Ady, but I won't watch a project just because she's in it.
My Thoughts:
This post is by no means all-inclusive, and I've left out some well-known or up-and-coming actresses like Tiffany Hsu, Bianca Bai, Hebe Tian, Sandrine Pinna, and Joanne Zheng. Compiling this list, I've realized that Taiwan has a lot of well-known actresses, but not nearly the number of good thespians needed to improve the industry.
Overall, I think most Taiwanese actresses tend to rely on the cute as a crutch, and don't push themselves as much to improve. However, I think many of these ladies have the desire and room for improvement, and it's always a treat for me to have my opinion changed by an actress who unexpectedly wins me over with a startlingly honest performance.