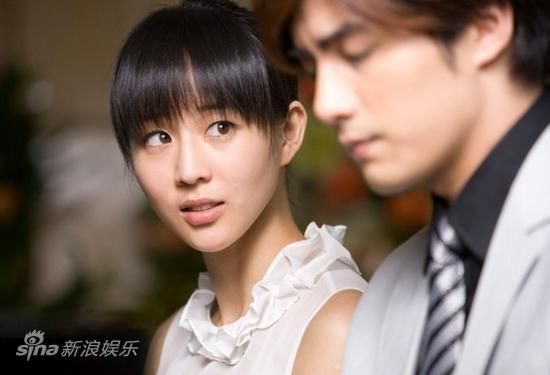 I'm going to keep this short and just let you read the recap, because episodes 13-14 of Sunny Happiness were just that good (ppsst, just an FYI, each subsequent episode of SH after this point also gets better and better until I'm going to lose the ability to heap superlatives on it). Suffice to say, these are the two episodes that made me a true believer in the growing love (and other undefined emotions) between Yun Jie and Yong Yong. 
What is the point of a contract marriage plot if the two participants only dance around being married? Thankfully, SH utilizes every single possibility in this arrangement and then raises the emotional honesty and stakes all around. How is that possible? I still don't know. SH – I bow to your awesomeness.
Episodes 13-14 Recap:
Xin Jie either naively or willingly believes that her guy doesn't want to rely on her family finances or connections to succeed at his job. She suggests that they get engaged, so he doesn't have to reject her help as from an outsider. Sigh, what can I say, love makes you gullible and/or stupid? Yes, you have proven that point, Xin Jie.
Yun Chao's a little taken aback by her marriage proposal, and she tells him that his reaction is not what she wanted. She tells him that she wants the person she loves to be happy. Yun Chao looks a bit freaked out that things are moving this fast, even if she's played right into his hands.
The Xian family meets with Xin Jie for a lunch, and the parents ask whether she is serious about getting engaged. Xin Jie says that her parents approve and want them to settle down earlier rather than later so they can focus on their careers. Yun Chao's dad discusses Yun Chao's proposed new project, which is to build an even bigger shopping mall than the scuttled one.
Dad warns Yun Chao that this project is so big it'll eat up Tian Yu Group's operating cash flow for the year, but dad approves of the proposal. Xin Jie says that her dad has seen the proposal and supports Yun Chao as an investor. Dad says that he also trust Xin Jie's father's investment eye, and with his support, Tian Yu will pursue this project.
Yun Chao walks outside to place a call, and Yun Jie overhears his brother refer to "the strategy" working just like he planned. Yun Jie's face falls to hear this, and he heads back to lunch. His mom asks Yun Jie to play the piano at the upcoming engagement party, to make it more meaningful.
Yun Chao comes home and finds Yun Jie reading a magazine in the living room. Yun Jie pointedly asks Yun Chao what his relationship with Xin Jie is? Yun Chao plays coy, and big brother asks him whether he's getting engaged so quickly to get investment capital from Xin Jie's father.
Yun Chao says that someone trusts him and wants to support him, what is wrong with that? He tells Yun Jie that his relationship with Xin Jie is real, they are about to get engaged and will be married. Yun Jie asks if Yun Chao loves her, and he says that she loves him. Well, at least he's honest and candid in front of his brother.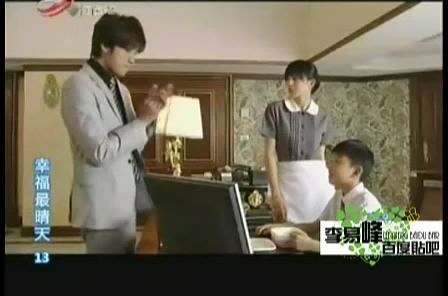 At the engagement party, Yong Yong finds Xiao Nian sitting alone in the hallway and she takes him to Yun Jie's office and feeds him some food. She tells Xiao Nian that she's taking off soon, because his dad is super OCD and won't accept any mess in his office. She's mocking him when he walks in, and it's adorable that they both react like an old married couple.
Xiao Nian asks if Yong Yong can attend the engagement party, and Yun Jie says yes while Yong Yong answers no. Yun Jie asks Yong Yong for a favor – to play the piano with him at the party.
She's nervous and unsure, but he tells her that he believes in her knowing how hard she's been practicing for weeks now. I love how much he supports her and pushes her to believe in herself. He tells her not to be scared, he will be by her side and take care of her. He asks her trust him if she can't trust herself.
Yun Chao and Xin Jie get engaged with the exchange of rings. Xiao Nian remarks Yong Yong is playing with his dad, and Yun Jie's mom asks how Xiao Nian knows Yong Yong and is told that she used to be his nanny.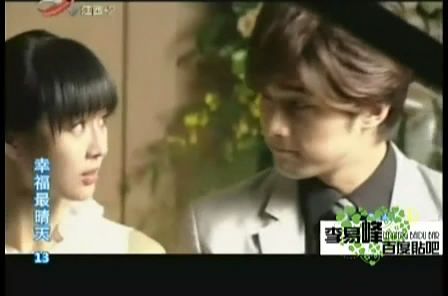 Yong Yong and Yun Jie play the piano for the guests at the engagement party, and it's a duet. The performance is simple and lovely, with Yun Jie and Yong Yong looking at each other periodically and smiling as their fingers glide over the piano. A flashback to all their moments intersperse between the scene of them playing the piano. Would it be redundant to say that this scene was utterly sublime and perfect?
After the performance, Yun Jie and Yong Yong head outside and sit down for a chat. She thanks him for today, she never thought she would perform for an audience. He thanks her, saying that he's played this song numerous times, but today was the happiest experience for him. He tells her that his mom may be interested in asking her to be Xiao Nian's nanny.
He tells her that he won't let it happen, since clearly it would be more complicated. When he says this, he looks at her, as if hoping she would contradict him, but she doesn't, since he's taken the lead in expressing what she is supposed to be feeling. Yun Jie talks about the engagement party, and says that he's not sure getting engaged means happiness.
She tells him not to talk like this, who could possibly have an unhappy wedding? He looks stricken at hearing her say this, and she realizes her mistaken assumption, and concedes that they did have an unhappy wedding. He says that he knows that the rushed and faked wedding was difficult and unfair to her. She says it's not what she meant, she should haven't brought it up.
Yun Jie starts to tell Yong Yong that recently he's been thinking that they ought to……..but she cuts him off. She tells him that she's been thinking that perhaps they've taken things a bit too far. Suddenly Yun Jie gets a call and he answers it.
After the call, Yong Yong continues with her thought that their relationship was a contract, and they shouldn't have so much contact. After the performance today, she doesn't want to take piano lessons from him anymore. He smiles and says that she is right, things ought to get back on track. A year from now, their marriage certificate will be replaced by a divorce filing.
That night, Yun Jie is putting Xiao Nian to bed and he asks about how his parents met and got married? He wants to know why they aren't married anymore, and Yun Jie deflects the question. That night, Wan Lan has a nightmare that Xiao Nian was looking for her and injured himself. She wakes up and looks at his picture, telling him how much she misses him.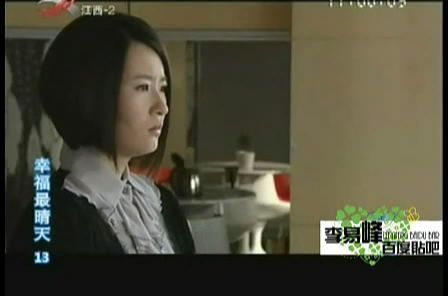 At the news station, there is a staff meeting and Wan Lan is told that their ratings have been falling. She is called to task for not delivering the ratings. Wan Lan is defensive, and her boss asks why she's behaving this way, when normally she would be open to listening to constructive criticism and work to fix the situation.
Back in her office, Wan Lan gets a call from Si Han, who informs her that Yun Jie's new wife is Fang Yong Yong. Si Han tells Wan Lan that he suspects that the marriage is a sham in order to get custody of XIao Nian. He offers to investigate the matter and get back to her.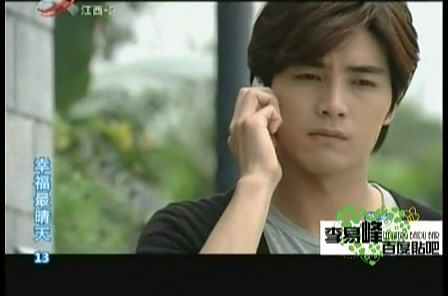 The grandparents take Xiao Nian out for a trip, and Yun Jie sends them off. He gets a call from his lawyer informing him that Wan Lan is investigating his marriage. The lawyer suggests that they make the marriage as real as possible right away, starting with living together. Yun Jie gets a call from a professional who is there to teach them how to be a loving married couple.
Yun Jie goes to see Yong Yong and asks her for another favor. He needs her to live with him and do everything a married couple does. He will find them a company apartment as their new home, and she can just treat this like a roommate situation. Mwahahaha, good one, roommates! Yong Yong is furious, but ultimately agrees.
Yong Yong packs to move out (claiming her new job needs her to live there), and her stepmom adorably is bawling, not because she is worried about Yong Yong, but she is worried about who will take care of the house. First sister asks if Yong Yong will make lots of money this time, she needs to buy jewelry and pretty clothes for a matchmaking date.
Yong Yong takes the bus to Yun Jie's new place. She has a hilarious fantasy sequence where she is taking a bath and Yun Jie barges in and demands that they bathe together since they are married. Yong Yong yells out loud on the bus "No, we cannot take a bath together!", much to the amusement of her fellow passengers.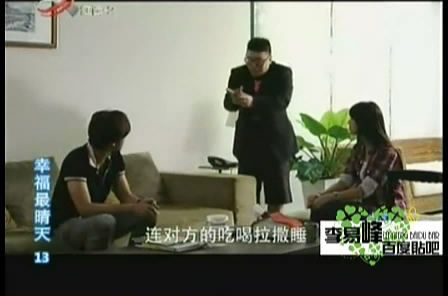 When she arrives at their new love shack, the marriage counseler is there and grills them on how to be lovey dovey. Yong Yong and Yun Jie are horribly aloof and awkward with each other, and the counseler makes them sit next to each other and cuddle. It's so adorable to watch them schooled like kids.
He makes Yong Yong and Yun Jie go get new wardrobes. Yun Jie dresses Yong Yong like a classy wife of the President of Tian Yu Group, and Yong Yong dresses Yun Jie like a sixteen year old teenage boy. They head outdoors to take couple pictures, and OMG squee are they so photogenic together.
That night, Yong Yong and Yun Jie ask each other about their likes and dislikes and take copious notes. Yun Jie likes his steak rare, and Yong Yong loves eggs cooked any which way. They ask each other how many times they have been in love? She says three – the first is her childhood neighbor, the second time was a boy at the orphanage, and the third time was her high school penpal.
Yun Jie is shocked that she considers these her love history, especially the penpal guy she's never met before. She tells him that they were scheduled to meet at an amusement park, but he never showed up. She thinks perhaps he came and saw her, and didn't like what she looked like, so he left.
Yun Jie says that amusement parks must be a sad place for her. He tells her that he will take her to an amusement park and make a happy memory for her. She says it's not so bad. She learned at 17 that romance was fleeting and transitory and she ought not to waste time on it. Plus she's been so busy earning a living since finishing school.
Yun Jie is not too pleased to hear that some unknown guy affected Yong Yong's outlook on relationships, so he snerks that the penpal must've made a significant impact on her if what he did shaped her life. She asks him how many times he's been in love, and he says only once. Wahhhh, Yun Jie is totally the devoted and true type.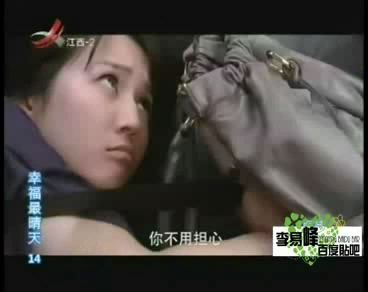 The next morning they are driving to work together, and Yong Yong hilariously scrunches down into her seat so that people at work won't see them together. He laughs and tells her that they are still far from work, and he'll let her down before they get there, so she can stop hiding. He reminds her that they are employer-employee relationship at work, but after work she's to resume her role as Mrs. Xian.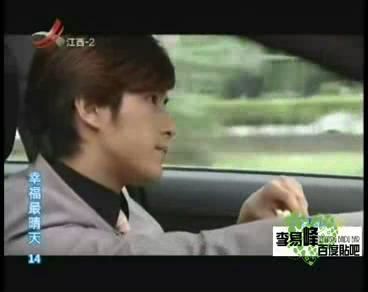 She says that she needs to practice more then, so Yong Yong turns towards Yun Jie and asks in the most syrupy voice "does your breakfast taste good, honey?" He almost chokes on her sandwich, and he demands that she not practice her wifely duties until they get home. She says "yes, my darling", or perhaps she should call him "sweetie"?
Yun Chao delivers his project papers to Yun Jie, who tells Yun Chao that perhaps he ought to take it slow, the majority of the project funds come from outside investors. If something goes wrong, Tian Yu doesn't have the funds to repay the investment. Yun Chao in turns asks Yun Jie to not just worry about their professional situation, shouldn't Yun Jie also worry about his own personal life?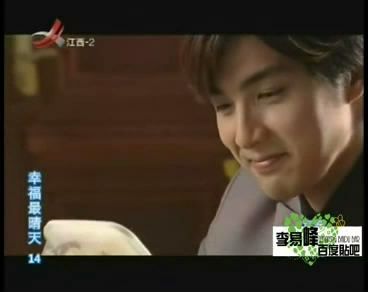 Their parents have only been gone for a few days, and already Yun Jie hasn't come home. Yun Jie tries to explain, and Yun Chao cuts him off, asking him to just be cautious and not create any media scandals, and then he leaves. Yun Jie looks down and sees a lunchbox that Yong Yong made for him, with a sticky note that he ought to enjoy it. It seems to sweep away his bad mood.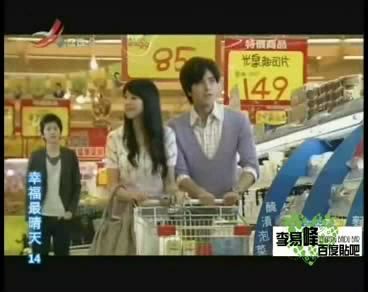 Yong Yong and Yun Jie head out to buy groceries, and put on a show of hugging outside their house first. Si Han is following them, and calls Wan Lan to tell her that they are living together, but at work they continue to keep their marriage a secret. As they are loading groceries into the car, Si Han comes up to them and says hello.
Yun Jie and Yong Yong act all loveydovey in front of him, and he queries how they got married so quickly. Si Han accuses Yun Jie of buying himself a poor orphaned girl as a wife to gain custody of Xiao Nian – the ugly side of the Cinderalla fairy tale. Yun Jie is furious and is about to pummel Si Han when Yong Yong speaks up for herself.
She declares that she loves Yun Jie, that is why she married him. Yun Jie looks stunned to hear her say that, and its clear that Yong Yong is not just telling a lie to placate Si Han. She tells Si Han that she will do anything for the person she loves – as long as that person is happy, she will be happy. It appears that Si Han may actually believe their marriage now.
Back at their place, Yong Yong comes downstairs to find that Yun Jie has cooked an entire meal for her. She looks touched by his gesture, and he looks tenderly at her. He cooked all sorts of egg dishes, as per her faves as she mentioned to him days ago. She's a little quiet, and tells him that what Si Han said today is true, she is just a girl he bought as a wife.
In other people's eyes, she must seem like a golddigger. He tells her not to be affected by what people think about her. He thanks her for telling a lie on his behalf today, and she looks confused until she realizes that Yun Jie thinks that she was lying for his sake when she announced to Si Han that she loves him. Oh Yun Jie, you are so dense or you just don't want to believe your good fortune that this amazing girl loves you.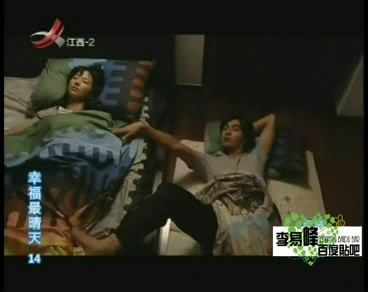 That night, Yong Yong is asleep on the bed, and Yun Jie is laying on the ground just looking at her and thinking back to that moment in the parking garage when Yong Yong declared her love for him. Yong Yong turns and almost falls off the bed, and Yun Jie gets up and places her gently back into the middle of the bed. He smiles at her, and lays down again to sleep, this time with one leg and one arm propped up on the bed to keep her safe.
Its morning time and Yong Yong awakens to find that Yun Jie left early to attend a meeting. She looks at the clock and is shocked to discover that he set the alarm at the wrong time and she's late. She heads to his office first to drop off his lunch. She takes off her new red shoes that he bought her because it's hurting her feet.
Yun Jie comes into his office and she hands him the lunch. He asks her what is wrong with her feet, and she blames him for buying her red shoes that pinch. He tells her not to use the shoes to shirk her duties today. He thanks her again and tells her he won't forget to eat his lunch.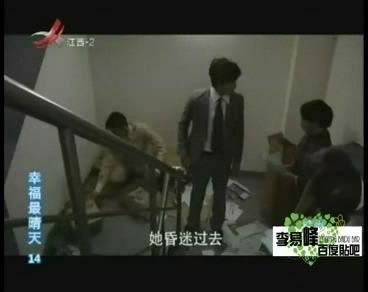 After the meeting, Yun Jie sees people rushing around and is told a member of the cleaning staff has been injured. He calls Yong Yong but she doesn't pick up. He runs to the site of the accident, and sees her red shoe in the middle of the stairway. He rushes to the hospital (leaping over his car, woo hoo), and Si Han follows him.
At the hospital, he's racing up the stairs asking for the injured hotel worker. He's told the person is in surgery, and he runs to the OR and tries to peek inside. He sits down still holding the one red shoe, and it's so clear how distressed he is at the thought that Yong Yong is hurt. She's not, of course, and she walks up to him, calling out his name.
He looks up and sees her, and he rushes to grab her into his embrace. She is shocked, but he looks relieved. She tells him that her shoe fell when she went to help her injured friend.
Si Han comes up to them and tells them that he is convinced that they are a happily married couple. He sincerely apologizes, and tells them that he will stop the investigation now. He apologizes once more to Yong Yong directly for the hurtful things he said, and leaves.
Yun Jie kneels down and puts Yong Yong's red shoe back on her feet, and reminds her feet to keep track of its shoes. She smiles in giddiness after he walks away. Si Han calls Wan Lan and tells her that Yun Jie and Yong Yong are really in love. Wan Lan tells him that she will be there shortly and they can talk more when she arrives in Taipei. Wan Lan has quit her job.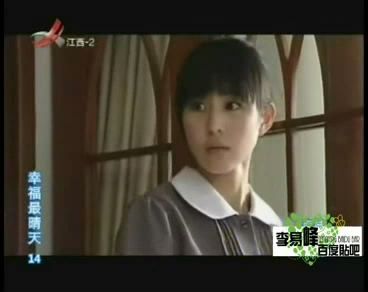 Yong Yong is cleaning Yun Jie's office and he's doing work at his desk. She tells him to go home first, but Yun Jie says that since Si Han isn't investigating them anymore, perhaps they ought to move out of that apartment. He thanks her for helping him, and she asks if he can take her to the amusement park as thanks for her help.
A secretary comes to announce that Wan Lan is here to see him. Yong Yong drops her bottle in surprise, but Yun Jie asks her to stay and meet Wan Lan as Mrs. Xian Yun Jie. She's nervous about slipping, and he grabs her hand and tells her that she can do it, which is when Wan Lan walks in.
The exes are cordial, and Wan Lan is comfortable with having a discussion with Yong Yong present since she is Xiao Nian's stepmother. Wan Lan suggests treating them to a belated congratulatory dinner, and they can discuss visiting with Xiao Nian over a meal. At dinner, Wan Lan confesses that she's moving in Taipei because she got a new job, which will allow her to be closer to Xiao Nian.
Yong Yong watches them talk about Xiao Nian, and she starts gulping down her wine. Her discomfort is palpable, and Yun Jie finally notices and asks if she is alright. She says that she is fine. Yong Yong comes home that night to find her stepmom and sister doing cucumber facials in the living room. Turns out that her dad is coming home tomorrow, which makes Yong Yong happy.
Back in her room, Yong Yong thinks to herself that the pretend marriage is finally coming to an end. Angel Yong Yong takes her bow on stage, thanking the audience for enjoying her performance. But the performance has ended, and its time for her to leave the stage. Devil Yong Yong chides her for wanting Yun Jie and Wan Lan to get back together.
Devil Yong Yong tells her that she needs to make herself happy, instead of lying that she wants the exes to reunite. Devil Yong Yong says that her expectations of Yun Jie is growing stronger, and Angel Yong Yong tries to demur and says that she has no expectations of Yun Jie at all.
The next day, Yong Yong leaves the presents Yun Jie gave her on his desk, which is when Yun Chao comes inside and sees the jewelry. He assumes that Yun Jie has a new love interest. Yong Yong's phone rings, and she answers to find out that something has happened to her dad.
Thoughts of Mine:
I loved these two episodes wholeheartedly and without reservation. SH does not let plot requirements dictate the progress of our OTP getting to know each other. Rather, the contract marriage is always in the background while they spend real and quality time together. From playing the piano together to all the myriad of ways they actually enjoy time spent together even if its for show, Yun Jie and Yong Yong are falling in love naturally and without contrivance.
I'm really not outraged by Yun Chao's engagement with Xin Jie. Even if his impetus was less than sincere, he does appear to be making the best of his winning the money and the girl, and taking the relationship seriously. I love how he's honest when prodded by Yun Jie, and that he believes that he can make it all happen by his hardwork and dedication.
Perhaps I've been so enamored of SH that even Wan Lan didn't look as ugly and or acted as annoying in this episode. I really do like her newfounded calm and maturity with dealing with Yun Jie, which does beg the question, WTH couldn't she have done this all 8 years ago? Anyways, so now Wan Lan has moved to Taipei – I'm fine with that since it's better for Xiao Nian. As long as she doesn't insert herself between Yun Jie and Yong Yong, then she's off my shit list (for now).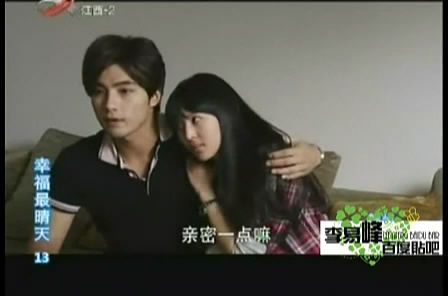 Back to my darling perfect OTP – I've lost track of how many scenes I loved in these two episodes. First it was the piano playing, then their discussion afterwards, then pretending to be married, asking questions about each other, the list goes on and on. Their romantic pas-de-deux is probably one of the most realistically paced, tender, and sincere love stories ever shown in any drama.
What is happening now is that neither person can take that first step, so each puts what they think they other person needs/wants first. Both think the other person considers the arrangement "just a contract", even while being cognizant of their own growing feelings and having an awareness that the other person might just feel the same way. Ahhh, good ole falling in love, what a wonderful sight to see.