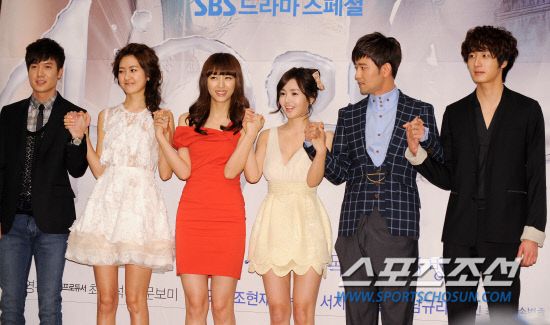 The pretty (oh my god so pretty) cast of the upcoming SBS Wed-Thurs drama 49 Days held its press conference yesterday in preparation for its premiere next week. I've posted enough about the drama so I have nothing more to add substantively about the story, but fashion and chemistry-wise this press conference was a win and added to my interest in watching this drama.
First off, the ladies totally PWNED the gentlemen on the glamour front. Lee Yo Won, Seo Ji Hye , and Nam Gyu Ri were all stunning. I was particularly blown away by both Lee Yo Won and Seo Ji Hye's ensembles, the former channeling whimsical softness and the latter a ravishing vision in red. All three of them were also battling it out for the shortest skirt of the year award, and Nam Gyu Ri wins that hands down.
The men all get a blegh from me – while no one looks horrific, nothing stands out as memorable or particularly dashing. Bae Soo Bin's mish-mash of elements into one outfit probably looks the worst, but I really wish Jo Hyun Jae got the dress up, not down, memo and swapped his jeans for a pair of trousers. And I have a serious urge to brush Jung Il Woo's hair.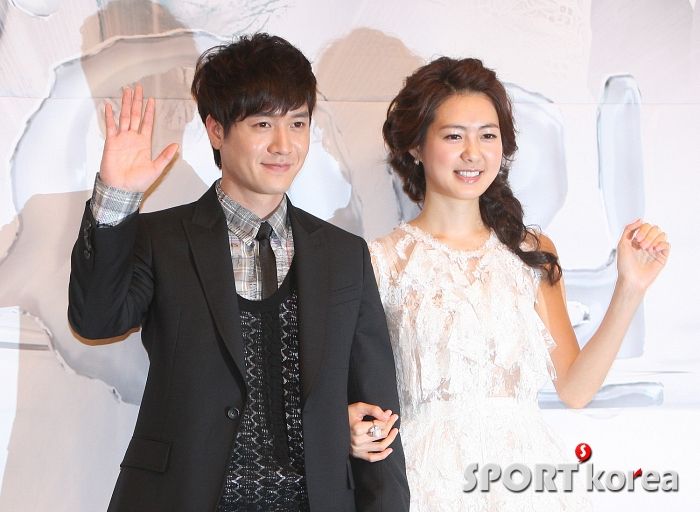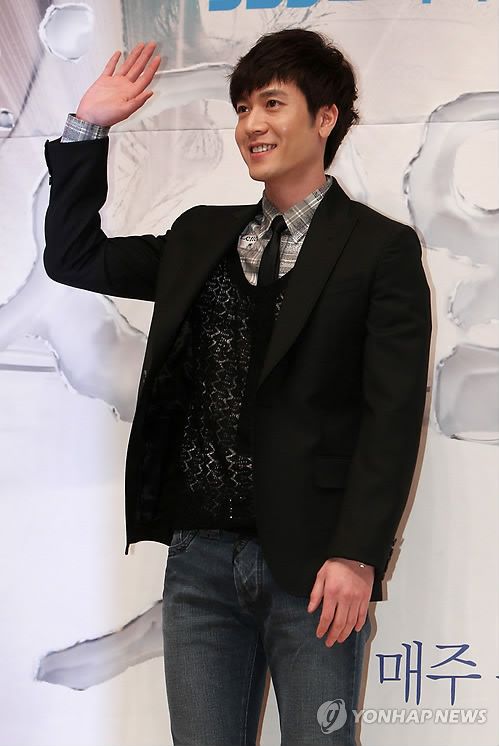 [Credit: all pictures of the respective agencies as identified]