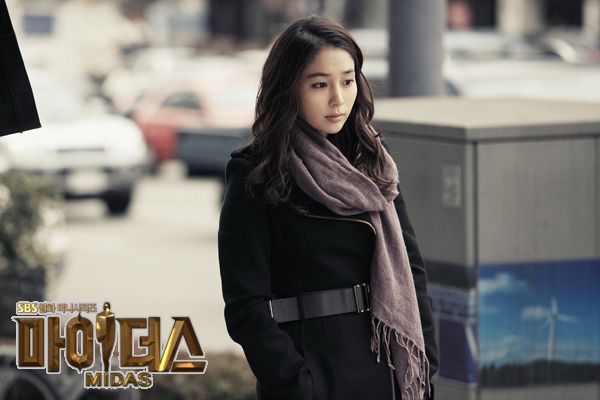 Midas has slowly but steadily been getting better and better. I've simply been too busy to post more about it, but rest assured that I am watching it and have quite a lot of thoughts about the story and the characters. I started watching Midas for Jang Hyuk, and I'm staying for the side stories. I am way more interested in the secondary characters like No Min Woo's cancer patient rich boy and Do Hyun's father and brother, than I am for either the two leads Jang Hyuk and Kim Hee Ae's characters.
I feel like Midas touches me on an impact level, whereby I'm not interested in what happens, insofar as what grips me is how it all affects the people peripheral to the central plot. 7 episodes in, I can safely say that Midas is worth checking out. It's solid and compelling.
Written preview for episode 8:
Jung Yeon gives Myung Joon painkillers, asking him whether this alleviates his pain? He tells her that he doesn't have much time left, so why bother doing these pointless things. Jung Yeon tells Myung Joon that rich people often don't act like rich people. They keep wanting to make more money. She sees this, and wonders if rich people have different blood flowing through their veins than regular people.
On the other hand, Do Hyun is on the rooftop, and cannot think of a solution to extricate himself. Suddenly he gets a call from In Hye, asking what his plans are for today. Do Hyun explains that he planning to attend a gathering of his former classmates. In Hye asks him to cancel his plans and meet with her right away, Do Hyun has a very bad feeling about it.
[Credit: written preview released by SBS, translated into Chinese by Baidu Midas bar, translated into English by me]