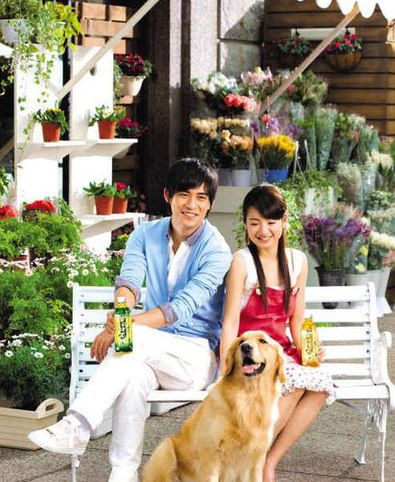 Tea? Someone thought of the brilliant plan to pair up Vic Zhou and Ariel Lin just to sell tea? Oh my lord, my head hurts because I want so much more than that. However inane and fleeting, the pairing up of my two favorite TW-actors back in 2008 is like a Koala's dream come true.
If I won the lottery, one of my self-financed dream projects would be another drama adaptation of Smiling Proud Wanderer with Zai Zai as Linghu Chong and Ariel as Ren Ying Ying. Did you all know that one of Ariel's first entertainment projects was the female lead for Zai Zai's 2002 song "Make a Wish"? Check out the tea CF and the "Make a Wish" MV below.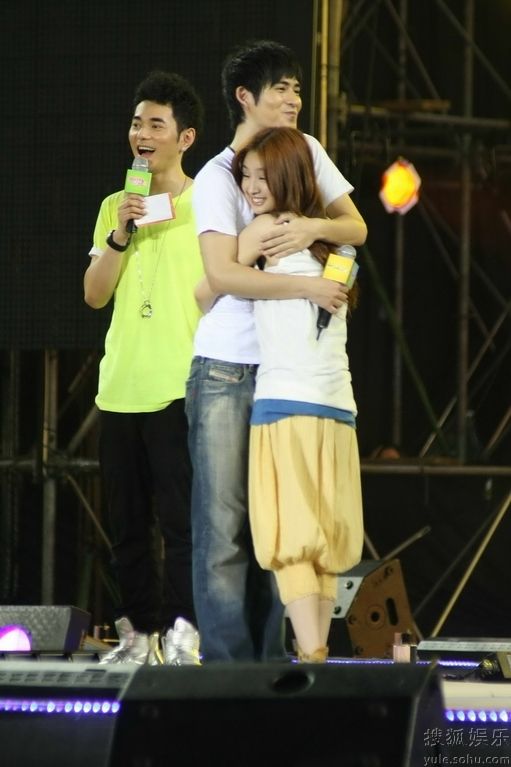 I watched their press conference to launch the ad campaign, and whatever playful mood Zai Zai was in, he was totally flirting up a storm with Ariel. Which tells me they are just good friends, because if Zai Zai liked a girl he'd never ever flirt with her in public.
But hot damn they look so perfect together. *_____* I need this, I need this to happen so badly.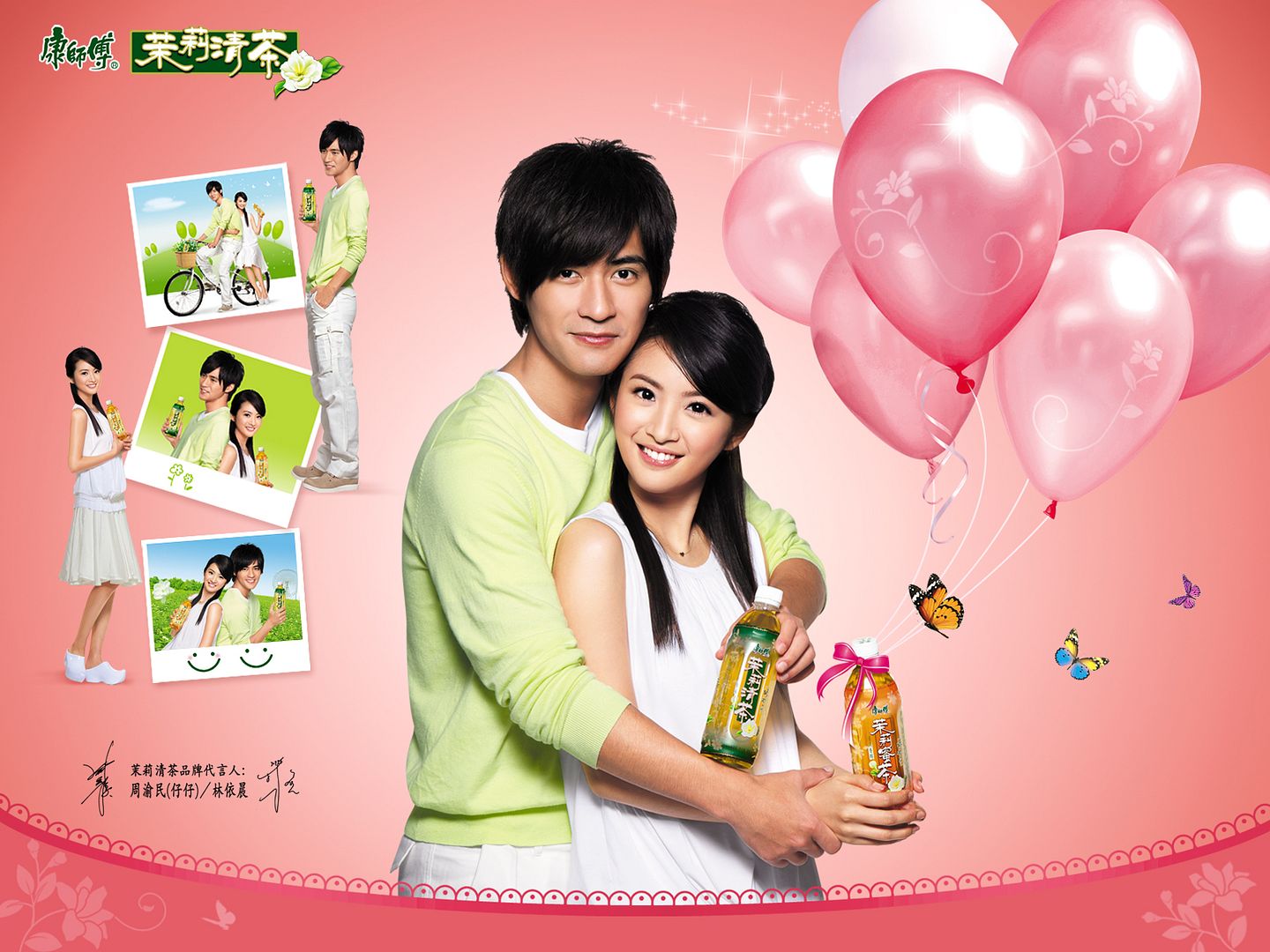 Green Tea CF for Vic and Ariel:
Vic's Make a Wish MV with Ariel: