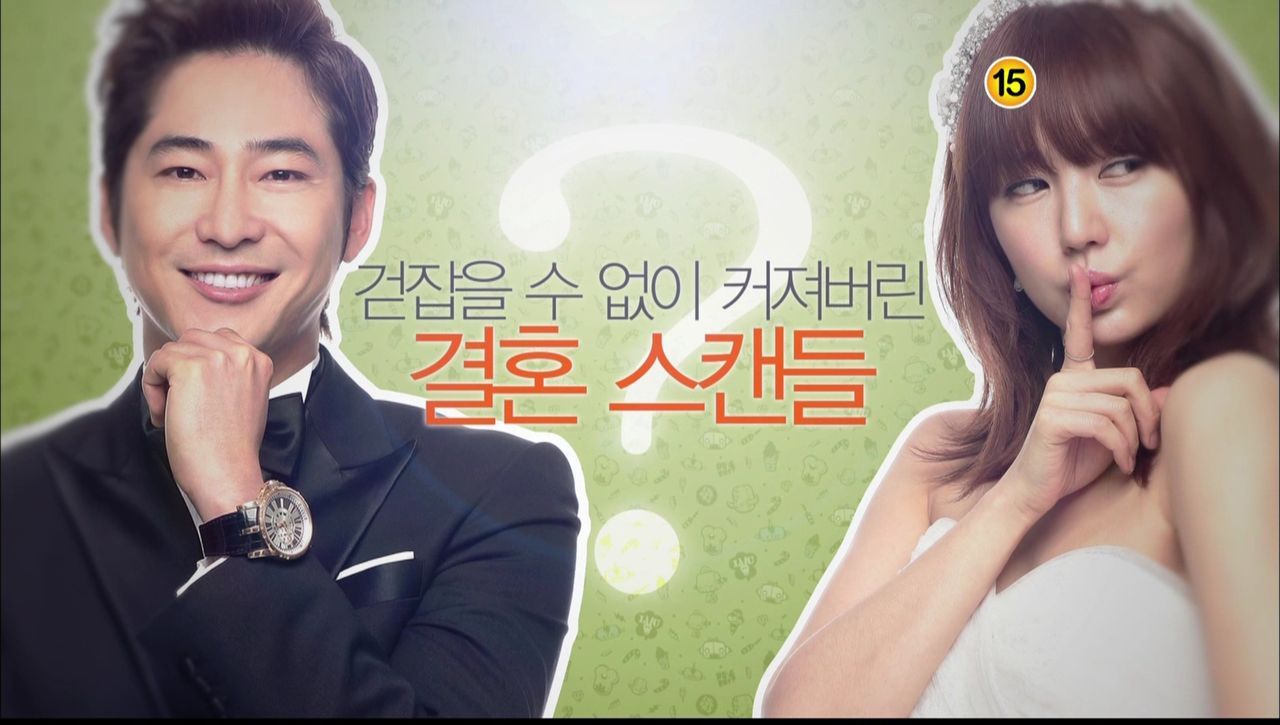 Right now, 49 Days is entering its final stretch with heightened emotional intensity, Best Love premiered with both feet on the ground and is off running, Drunken to Love You is leaving a wake of TW-drama addicts pining for the next hit – all of this means I am recapping more (and longer) than I have ever done before.
Starting next week, I will be producing 7(!) recaps in one week, which frankly scares the living crap out of me. But take that as confirmation that I am definitely recapping Lie to Me, a decision I made after watching the extended preview I'm bringing you below. Drama gods, please have mercy on me.
Extended 17 minute preview of Lie to Me:
http://www.youtube.com/watch?v=ySs_Slx1vvg
http://www.youtube.com/watch?v=GUXw1SLBzE4
So the premise of the story appears to go something like this:
Ah Jung is a smart and rather capable 5th level civil servant, though one who seems to have the worst luck in work (such as triggering an insect swarm at a public event she's responsible for) and in men (losing her crush to her nemesis). Ki Joon is your stereotypical chaebol hotel president, always in control and exacting, not afraid of getting to the bottom of things.
Looks like Ki Joon saves Ah Jung from her brush with insect-hell, and he also somehow ends up carrying her through his hotel. This leads to a gaggle of Ah Jung pals and rivals, who witness said carrying, to somehow assume that Ah Jung is married to a chaebol, said chaebol being Hyun Ki Joon himself. Like playing a game of "pass it along", whatever initial mistaken assumptions mushrooms even further, until word spreads to Ki Joon that he's supposedly married….to Gong Ah Jung. Eeeeep, run for it Ah Jung!
We see Ah Jung trying to defend herself as not the perpetrator of the lie, yet she can't help but continue to rely on it when faced with being looked down upon by her catty rival. Ki Joon was engaged to Yoon Joo, and he appears to actually have feelings for her, but he broke it off because he realized that his younger brother also loved her. Said younger brother looks like your standard happy-go-lucky wastrel second son, and appears to take quite an interest in Ah Jung.
Ah Jung asks Ki Joon to pretend to be married to her, and he looks at her like she's the freak that she is, asking why the hell he should do that? But then Ki Joon takes her to the lake to ride a paddle boat, and there he suddenly does an about face and agrees to be pretend married to Ah Jung. O___O Oh. Hell. Yes! Bring on the fake marriage, people~
I assume I don't need to explain the cherry blossom scene, right? I know it's super-staged and all, but damn if it's not selling the romance between the OTP to such a UGH degree of want that I'm moony-eyed over them already. And the blasted drama hasn't even premiered yet! This is not looking good for my mental well-being.