The Taiwan airing of Sunny Happiness on CTV is wrapping up in two weeks, and it's successor drama Mei Le, Go (though it looks like the English title may be Love Keeps Going) is ramping up for its premiere.
Okay, I'm just never going to concur with the decision to air one Mike He drama right after another Mike He drama, which just leads to potential Mike-fatigue and crossing of OTPs. Like anyone watching SH is going to immediately board the MLG pairing of Mike with Cyndi Wang? Yeah, not bloody likely.
I would much prefer Sunshine Angel get dusted off and pit Angel Rainie Yang against Drunken Rainie. Now that would be a battle royale worth the watch. But it's MLG that's gotten the green light, and the production has announced that concurrently with the airing of the drama it will be releasing a photo storybook. Bringing you all some pictures from the photobook, and a blurb about the drama.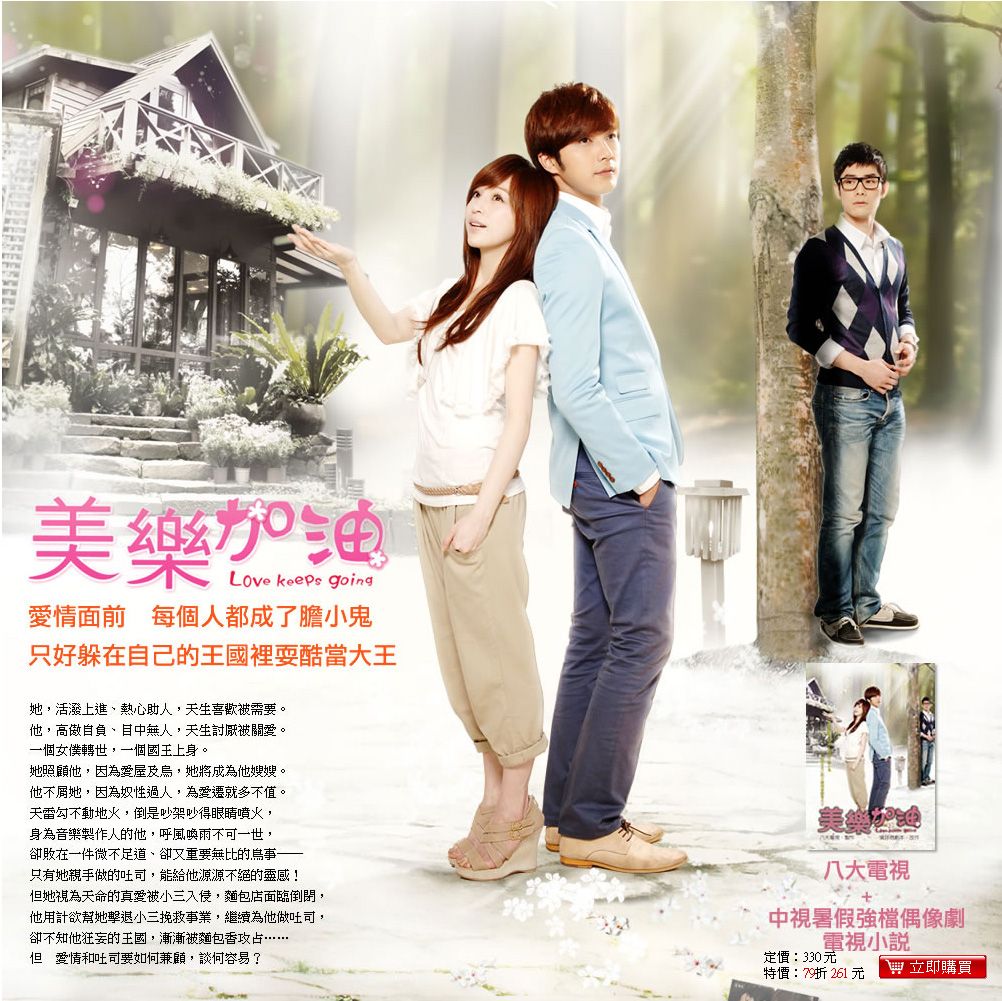 In front of love, everyone turns into a coward. So It's easier to hide in one's own kingdom and be your own King.
She, outgoing and hardworking, eager to help others, has an innate desire to be needed.
He, arrogant and self-absorbed, disdainful of others, has an innate dislike of being cared for.
One is a reincarnation of a serving girl, the other is an epitome of a king.
She takes care of him, because he's going to be family, she will soon be his sister-in-law.
He looks down on her, because she's so subservient – the more she gives, the less it's appreciated.
She can't change him, but the two of them sure can fight, fireworks spewing everywhere.
As a music producer, the world is his to command.
But he falls to his knees for something so insignificant, but somehow utterly important.
Only the bread she makes can give him creative inspiration.
The true love she so reveres is suddenly in danger with the intrusion of a third party.
Her bakery is on the brink of going out of business.
He finds a solution to save her bakery and defeat the third party intruding into her relationship, so that she can continue to bake bread for him.
He doesn't know that his arrogant self-constructed kingdom is in danger of collapsing from the onslaught of the scent of bread.
Love and bread, can they co-exist, and how easy would that be?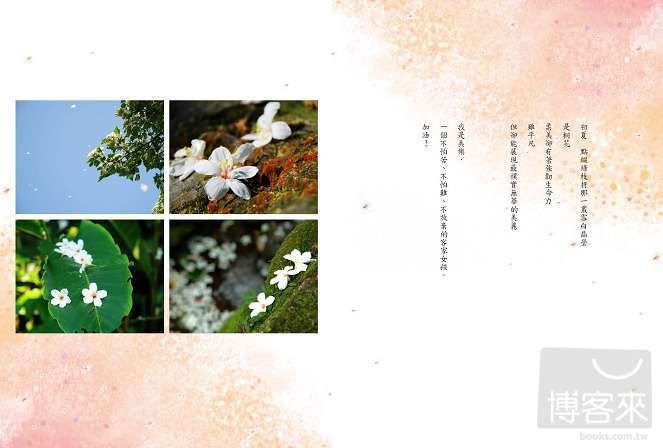 MLG is co-produced by GTV and the Taiwanese Hakka Cultural Association, and the Hakka dialect will be heard in parts of the drama. Just like many Taiwanese dramas tend to incorporate smatterings of Taiwanese, this time it's the even more minority dialect of Hakka (and the Hakka culture), that will be featured in this drama.
Taiwanese citizens of Hakka (客家) descent comprise about 10-15% of the population, and there are many more Hakka people in Mainland China. In the early-to-middle part of the last century, Hakka people were discriminated against and persecuted in Taiwan (whereas the Taiwanese Aborginal people were merely shunned and pushed to reservations).
Only in the last few decades has Taiwan made a concerted effort to rid itself of inter-ethnic discrimination and proactively tried to raise public interest and awareness of the minority cultures that continue to thrive in Taiwan, including Hakka and the Aboriginal culture.