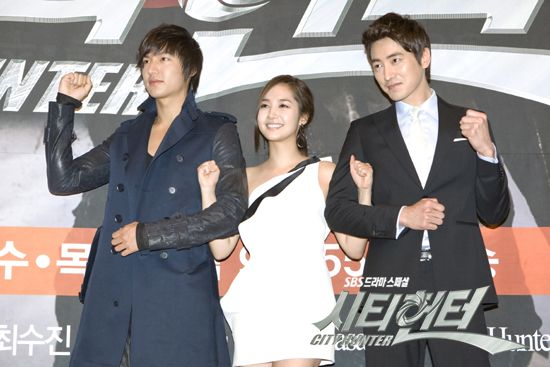 The upcoming SBS Wed-Thurs drama City Hunter held it's press conference yesterday. The cast showed up to introduce their drama to the media and present a 9 minute trailer (linked below). I think the cast is quite pretty, no doubt about it, but I'm just not getting that added oomph of chemistry from the group.
I do wonder if Goo Hara and Park Min Young are having a skirt-off (my skirt is shorter than yours – no, mine's the shortest!), what the heck is Lee Min Ho wearing (yet again), why Hwang Seon Hee looks like a sexy librarian, and couldn't Lee Joon Hyuk find a suit that fit properly? See, clearly I only notice very important things.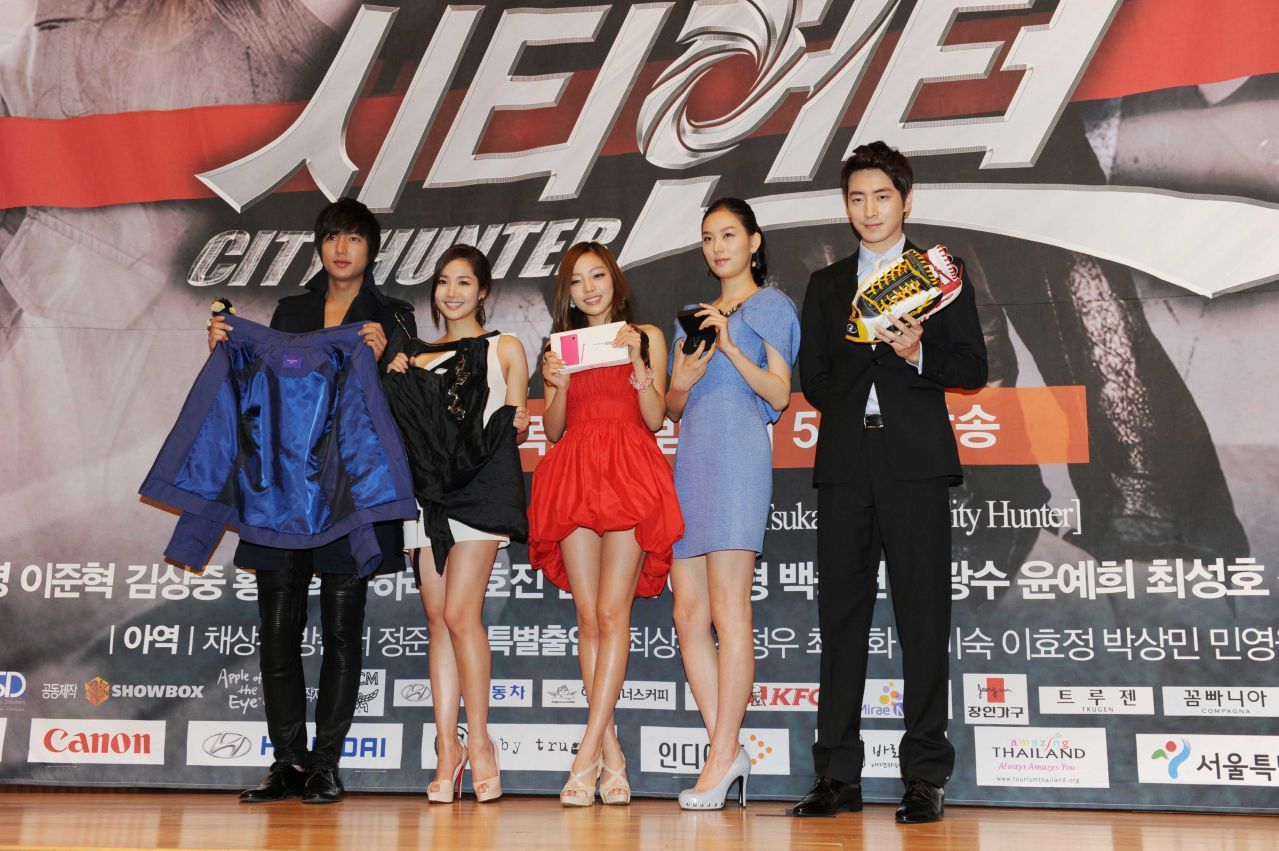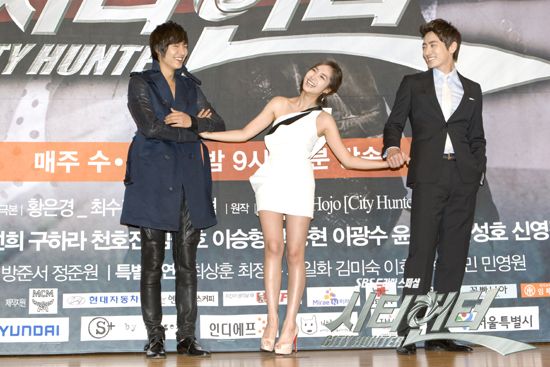 Highlight Video for City Hunter (starts at the 3 minute mark):
http://www.youtube.com/watch?v=b9zn0RKKwpo
Yup, after watching 9 minutes of this baby, I still don't know what the drama is about. Oh, I have a better clue, but still no overarching narrative.
[Credit: all pictures are official stills released by SBS]